Why Should Traders Need To Be More Cautious During Summer Months?
The stock market behaves differently every day. So what is the best month to sell stocks? Surely summer is not. But why? Check out this article to know!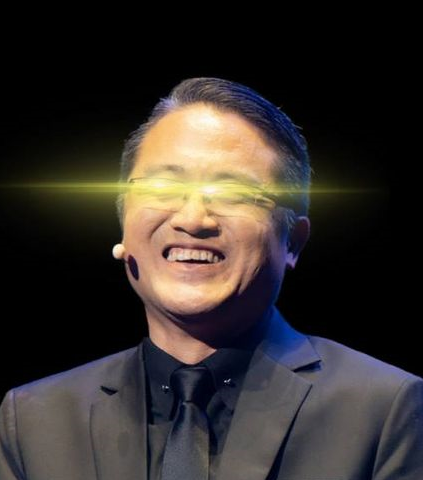 Dr. Clemen Chiang
The greatest time of year to trade stocks is during the six months from November through the end of April, according to reasonable evidence.
For stocks across numerous nations and time periods, the six months from May to October have traditionally underperformed the months from November to April.
Several nations and three centuries of United Kingdom statistics have documented this pattern. The "Halloween indication" or the "sell in May and go away" rule are other names for this concept.
This blog post will examine the reasons why the stock market struggles over the summer and why investors should exercise greater caution during this time.
Why do stocks have a poor summer performance?
Low volumes and occasionally less volatility in the stock market are frequent characteristics of the summer months. Because they want to buy them again after the summer, the majority of stock dealers sell their shares in May.
Therefore, throughout the summer, there are less traders present at the market.
Globally and for the American stock market, as per research and data published by Bloomberg, the winter and spring days after the traders' comeback from their summer vacations have typically produced higher returns than the rest of the year.
In the past, the start and the end of the year have been crucial moments when market participants are upbeat and resilient.
According to the research, equities typically return roughly 2% during the summer as opposed to almost 7% throughout the winter. The data is statistically significant, and even though this isn't always the case each year, big returns are observed over 60% of the time throughout the winter.
The S&P 500 Index, which measures 500 of the largest American firms, forms the foundation of this study. Similar patterns have also been observed in market indices from other nations.
However, it is important to remember that this effect only applies to index funds and exchange-traded funds (ETFs), not to specific equities.
In conclusion, it appears over a long period of time that the stock market performs on average worse during the summer and better during the winter.
Because trading continues to be slower over the summer, it is crucial for traders to use greater caution.
When trading in the summer, you should concentrate on strategies that will prevent losses when the market is less liquid and volatile.
Let's look at a few key guidelines you should abide by during your summer trading activities.
Concentrate on one trading technique: By concentrating on one trading strategy during the summer, you won't become sidetracked when looking for several setups. In the long term, using just one method expertly can produce better results than trying to combine several of them.
It's crucial to keep in mind that you shouldn't trade over one stock at a time, especially if you're using a technique where the average holding period is just a few seconds or minutes. Aiming to trade two or maybe more stocks at once is the last something you want to do.
Trading must cease at 11:30 a.m. The first two hours after the opening bell are usually when the stock market's momentum is at its peak. Even more so in the case of small-cap and inexpensive companies that trade for less than $10. Therefore, it is a good idea to refrain from placing any trades after 11:30 a.m. so that you can concentrate on analysing your day's worth of trades.
Limit your trades to five per day: When you place over five trades every day, statistically speaking, you are going to lose substantially more money. You can prevent experiencing the suffering of your worst days by adhering to this straightforward rule.
Preparing for the trading day is best done before the starting bell rings. Avoid trading throughout the pre-market session. Poor liquidity is typically present in pre-market sessions, which frequently results in higher spreads and faulty fills due to slippage.
Additionally, starting your day off after losing money on a trade you executed during the pre-market session is the last thing you want to do.
This may affect your ability to identify the biggest chance when the regular trading session starts in an emotional way.
Use only setups of "A" calibre: This one will be simpler to follow once you've abided by the aforementioned guidelines. Your guiding principle must always be that you are not obligated to make even one trade a day. This method can tremendously assist you in eliminating any setups that lack the high potential/low risk ratio necessary to enter a trade.
A catalyst is a factor that causes a stock to move. Fortunately, catalysts don't care about the time of year and frequently occur throughout the summer.
In addition to adhering to the aforementioned guidelines, traders over the summer should keep an eye out for stock catalysts. Any event or piece of news that affects the price and volume of a stock is referred to as a "stock catalyst."
Here are some stock catalysts to keep an eye on if you want to have a successful trading season this summer.
popular drivers to watch during the summer
Company earnings - During the summertime, a lot of publicly traded companies release their quarterly financial results. These profits frequently trigger big changes in the market.
Typically, when profit reports exceed expectations, stock prices rise (and vice versa).
Changes in management - When a firm announces a transition in its management board or administration, the stock market may also experience extreme volatility. For instance, if the departure of a poor CEO is reported, a stock price may increase.
Merger & acquisition - Mergers and acquisitions agreements can be reported at any time during the year and are a typical occurrence in the stock market. When such agreements are disclosed, the stock market often experiences turbulence.
Social media - The stock market can also be influenced by social media. For instance, in 2021, retail traders came together on Reddit and other social media platforms and drove the prices of equities like GameStop (GME) and AMC (AMC) to all-time highs.
To sum up
Your goal as a trader is to continually adjust to the environment of fluctuating volatility, liquidity, and price movements.
During summer, the stock market frequently has low amounts and, on occasion, low volatility. However, it's not entirely a bad time to trade at the moment. Even while liquidity and volatility are typically lower in the summer, there are still many chances that can assist you in making money from your trades.
Because trading is slower in the summer, you should be more choosy and keep an eye out for stock catalysts. More importantly, remember that technical analysis and price action concepts are constantly in force.
Join the Spiking Alpha Conference
We are finally hosting a live event where you get to see Dr. Clemen Chiang live in action! A very specially curated goodie bag is made for this event where we include 6 precious items carefully thought of by us. This meet and greet is a special one as you get to attend live market updates that you will not want to miss out on from Dr. Clemen Chiang. For more information, you can click here!
For overseas students who are not able to join the event physically but wish to get the goodie bag, you can still purchase your ticket, and we will post the goodie bag to your home address! Do drop us a message or WhatsApp us so that we can send you the form to fill up your details!
Click here to save your seats now!
Join the Insider Trading: Don't Stop Believin' Trade
Not too sure where to start your trading journey or what stocks you should invest in? We can easily help you solve your problem when you join the WhatsApp trade notifications!