Who are the top investors to follow and how do they trade?
Find details on successful stock market investors and their portfolios to start making your investments inspired from them. Top investors in the world here!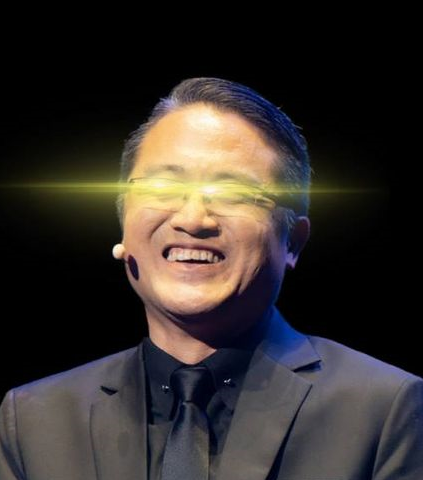 Dr. Clemen Chiang
The best investors have a history of producing returns that have crushed the market throughout the course of their investment careers. The investors who believe them with their investment benefit from their prosperity in return. They are well-known because of their amazing capacity for wealth creation.
Several of the most well-known investors in the world are highlighted in the following list:
Bill Ackman
Pershing Square Capital Management is a hedge fund managed by Bill Ackman. He has a track record of generating significant returns. Ackman greatly outperformed the S&P 500 (SNPINDEX:GSPC), which achieved an annualized return of 10.2% from 2003 to 2021, with a 17.1% profit. Ackman's activist investing strategy is among the secrets to his ongoing success. Ackman buys sizable holdings in publicly traded companies that, in his opinion, would be worth more if certain fundamental or operational modifications were made. He then leverages that power to force the company to change its business after obtaining a significant interest. As soon as the company hits his specific value, Ackman sells his interests.
Benjamin Graham
An early adopter of investing was Benjamin Graham. In the 1920s, he developed the idea of value investing, a strategy that emphasizes purchasing stocks that are undervalued. The Intelligent Investor and Securities Analysis with David Dodd are two of Graham's most well-known works on investing. Warren Buffett's development as a value investor was shaped by Graham, who was a financial advisor and a lecturer at Columbia University.
3. Warren Buffett
Buffett is arguably the most well-known investor of all time. He was referred to as the "Oracle of Omaha" and studied under Graham up until his retirement. The holdings of Berkshire Hathaway includes sizable investments in numerous publicly traded businesses operating in a variety of sectors. He turned Berkshire Hathaway into an industrial, financial, and energy giant that is the owner of some of the most recognizable companies in the world.
Over a long period of time, Buffett's investing strategy has generated astounding investment returns. Since 1965, Berkshire Hathaway has generated returns of 20% on average annually, about double the success of the S&P 500 for the same time period.
4. Jack/John Bogle
In 1975, Jack Bogle established the Vanguard Group. He invented the no-load mutual fund, which doesn't pay a commission fee because it doesn't rely on outside brokerages. Additionally, he developed the first low-cost index fund, known as the Vanguard 500, whose objective was to replicate the performance of the S&P 500 in return for a relatively modest fee. With the popularity of exchange-traded funds (ETFs, a sort of index fund), his strategy allows investors to get returns that are in line with the general market without incurring a lot of costs.
5. Cathie Wood
Cathie Wood is the owner, CEO, and CIO of ARK Invest, an asset management firm that builds and processes a portfolio of exchange-traded funds (ETFs). By the beginning of 2022, ARK Invest, which was established in 2014, had grown to handle $24 billion in assets. As of initial 2022, the ARK Innovation ETF (NYSE:ARKK), one of the company's best ETFs, has generated a 177% gain over the previous five years. That was better than the S&P 500's 106% return over the same timeframe, even though it was substantially below its top as a result of the purchase in tech stocks. Furthermore, Wood thinks long-term investors should take advantage of the sell-off. Even though the fund's five-year annualized return goal is 15%, the manager believes that when the market improves, future returns might reach more than 50%.
6. Peter Lynch
Peter Lynch gained notoriety as an investor by running the Fidelity Magellan Fund, a mutual fund supported by Fidelity Investments (NASDAQMUTFUND:FMAGX). Lynch boosted the fund's assets managed from $20 million to further by over $14 billion during 1977 to 1990. During his 13-year leadership, the Fidelity Magellan Fund outpaced the S&P 500, generating an annual growth rate of 29%.
The renowned investment books One Up on Wall Street, Beating the Street, and Learn to Earn were written by Lynch (with the latter co-authored with John Rothchild). The writings of Lynch offer numerous priceless financial suggestions.
7. Carl Icahn
Similarly Bill Ackman, Carl Icahn is an activist investor who buys substantial shares in publicly traded firms to compel the reforms he thinks will maximize shareholder value. Icahn gained a reputation as a "corporate raider" during the late 1970s and early 1980s, a person who plans aggressive takeovers of businesses and then reduces expenses and transfers assets to increase the worth of the corporate raider's stocks.
Icahn concentrates his activism on businesses that he perceives to be undervalued as a result of poor management, and he frequently tries to compel changes to the management and governance of these businesses.
8. Chamath Palihapitiya
Entrepreneur, engineer, and CEO of Social Capital, Chamath Palihapitiya. Palihapitiya joined Meta Platforms (NASDAQ:META) in its early years as a senior executive (formerly Facebook), and a non-professional investor as well. In 2011, he left Facebook to start The Social+Capital Partnership, a private equity fund that specializes in investing in technology companies. In 2015, the name was changed to Social Capital.
Palihapitiya makes money from company IPOs by using the special purpose acquisition company (SPAC) framework. Richard Branson's space venture Virgin Galactic, the online real estate firm Opendoor Technologies, the financial services firm SoFi, and the data-driven health insurance business Clover Health are a few examples of past SPAC merger candidates. Since this share market started declining in 2021, stocks of the four corporations lost on average 30% of its market price.
9. George Soros
In 1973, George Soros established the hedge fund business Soros Funds Management, which later changed its name to Quantum Fund. He manages hedge funds aggressively and to great success, regularly producing yearly investment returns of over 30%, with gains reaching 100% in two of such years. Soros makes enormous directional short-term wagers on commodities and securities, especially stocks and bonds, and reaps extraordinary profits.
10. Sallie Krawcheck
Ellevest, a mission-driven investment opportunity for women that focuses on digital first, is led by CEO and co-founder Sallie Krawcheck. She also serves as the chair of the Pax Ellevate Global Women's Leadership Fund, a mutual fund that invests in businesses with a strong track record of advancing women (NASDAQMUTFUND:PXWEX).
Before taking on those positions, Krawcheck served as the CEO of several of Wall Street's most recognisable companies, like Merrill Lynch, Smith Barney, US Trust, Citi Private Bank, and Sanford C. Bernstein. In order to close the wealth and income gap between men and women, Krawcheck is on a mission to assist women in achieving their career and financial goals.
What traits do the most well-known investors share?
Anyone can be an extremely successful investor, as evidenced by this list. Nevertheless, the most successful investors have a long-term outlook, which is one of their secrets to success. Anybody can experience a bad year, as several well-known investors did in 2022.
Famous investors also have a singular focus and level of expertise in their chosen investing strategy. These well-known investors achieve outsized returns by putting their extensive investment knowledge to use and remaining committed to the tactics that have consistently produced positive returns, whether it be picking value stocks, growth companies, or advocating for change as a powerful activist.
Spiking Race to 100
We are extremely excited to announce we have a new product called Race to 100. You can track the best investors who have made more than 100% profit in a year and replicate their portfolios in just a few clicks. Be the first to learn these top investors' new trades and trade alongside the shoulders of the giants. Try Race to hundred now at spiking.com/race100!
Join the Spiking Wealth Community
Want to learn more about the various trading strategies and see which one suits you the best? Led by Dr. Clemen Chiang, the Spiking Wealth Community is an online community network. Together we are catching the Spikes so that you have faith, hope, and love in everything you do. Spiking Wealth Community helps you to accomplish time squeeze by connecting the dots through online courses, live trading, winning trades, and more. Join us for Free and start your Spiking Wealth Journey today!
*