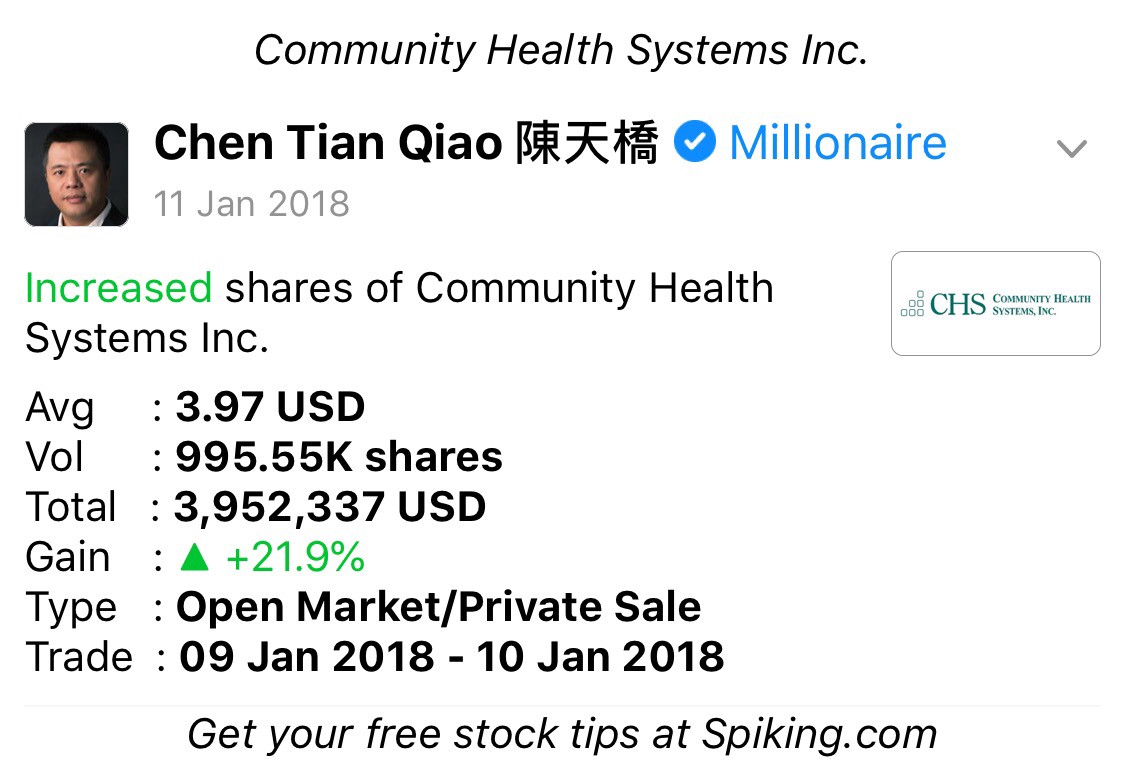 Chen Tianqiao is worth US$600 million
Chen Tianqiao becomes the largest investor in CHS
Chen Tianqiao becomes the largest investor in CHS
Chen Tianqiao is a Chinese-Singaporean entrepreneur who was born in 1973 in Xinchang County in central Zhejiang. In 1999, Chen together with his family founded an online games company known as Shanda Group. The company is popularly recognized for coming up with freemium model for online games in China.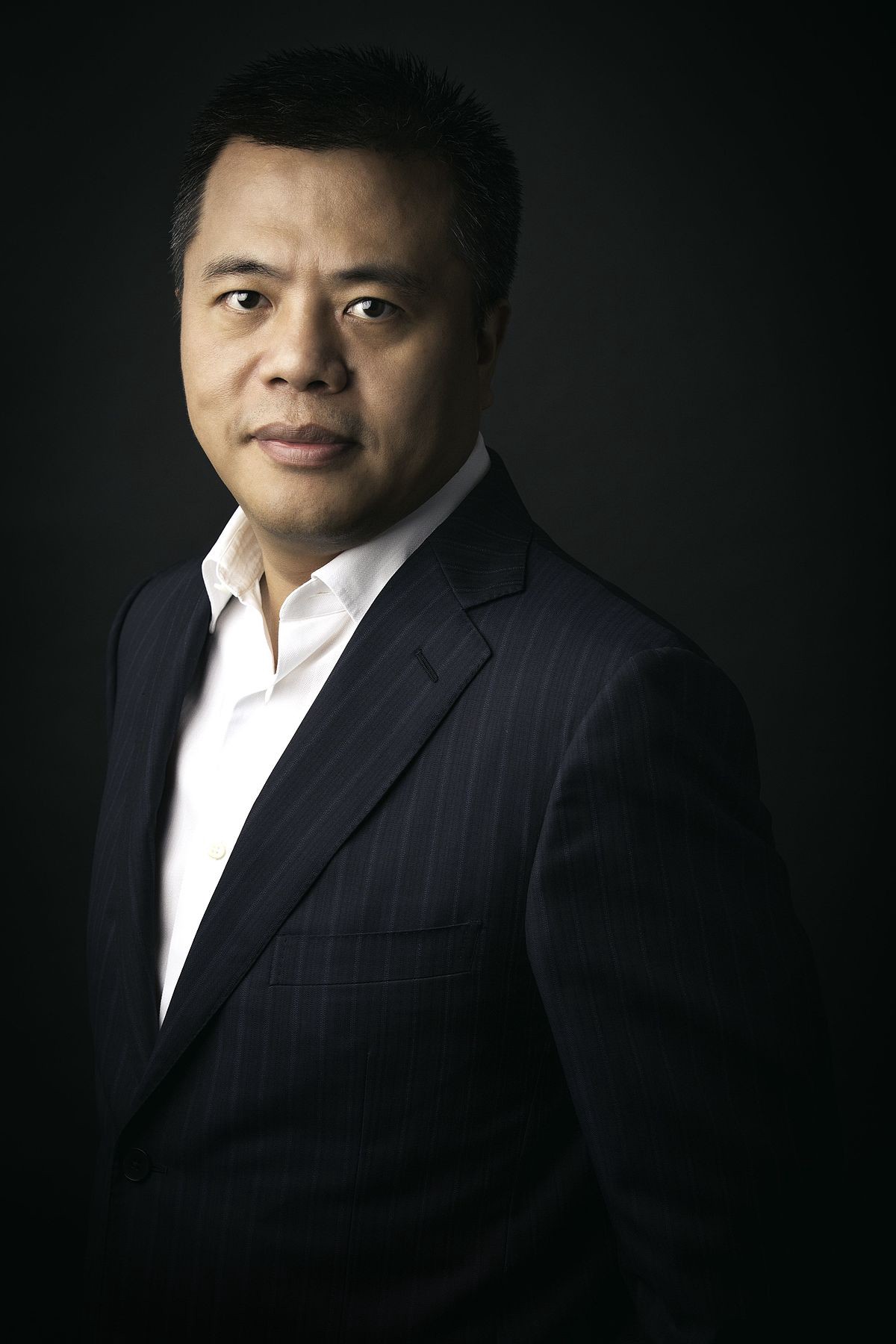 Shanda Group rose to become the first online Chinese company to be listed on Nasdaq in the U.S. in 2004. However, in November 2014, the Tianqiao sold all the stakes of the company after the company was converted a private investment in 2012.
Chen is among the highly influential people of the world.
In fact, apart from being credited with starting an online game company, he has gained fame for becoming the largest investor in Community Health Systems. Community Health Systems Inc. is a Fortune 500 company that is known for being the leading provider of acute healthcare services in the U.S. The Franklin Tennessee-based company recently declared a plan to create an independent company by distributing new shares to form a new publicly traded firm called Quorum Health Corporation. The spin-off for the 38 rural hospitals was completed in April 2016. Quorum Health Corporation now leases and owns hospitals across the 16 states of the U.S.
Chen Tianqiao recently bought a 9.9% stake in CHS shares. By August 3 last year, he had accumulated a total of 11.3 million shares from CHS. He recently purchased an additional 928,800 shares of Community Health Systems. This amounts to 13.8% of all the outstanding shares of the hospital. He now owns 15.5 million shares of CHS.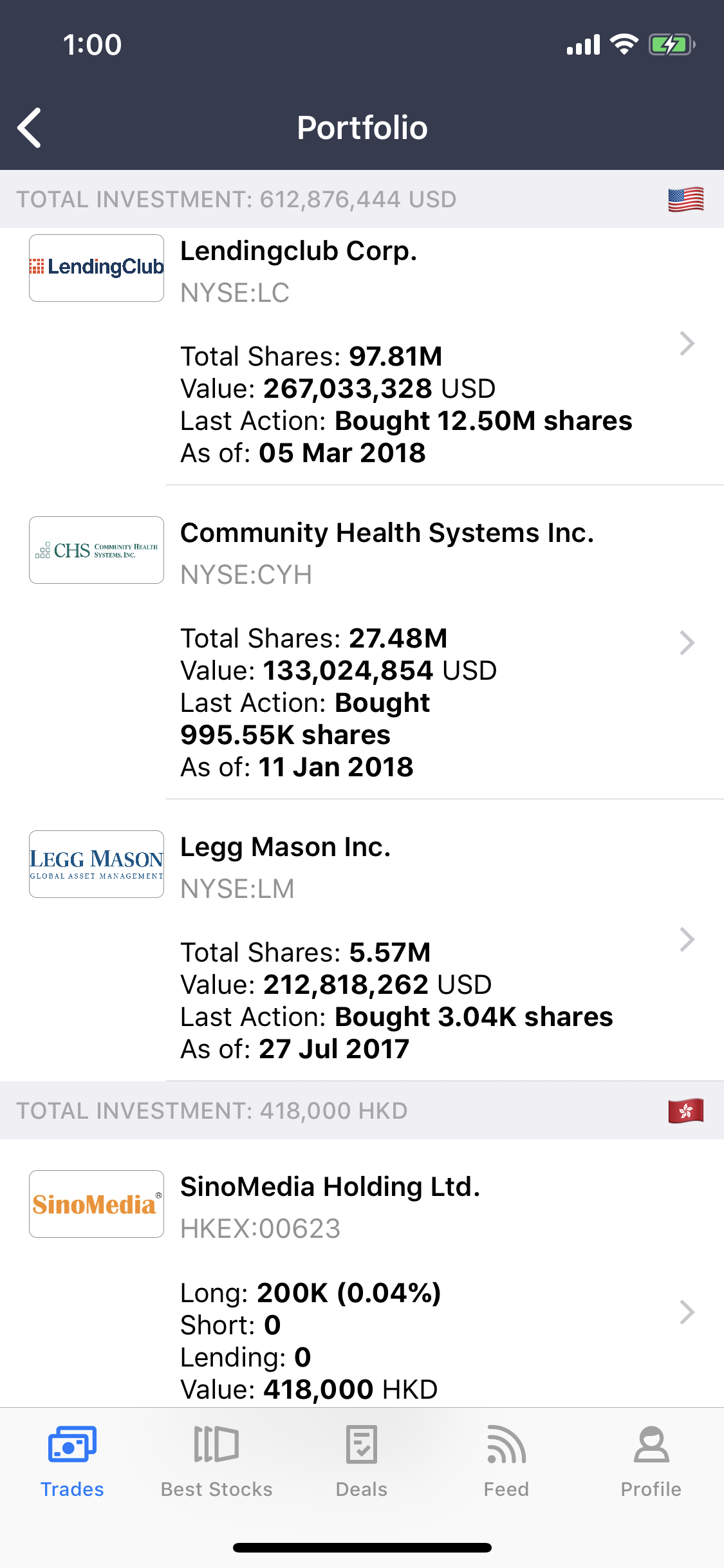 In the past month, Chen is thought to have purchased an additional of about 4.5 million shares making him the largest shareholder of CHS. CHS is currently undergoing a plaguing debt of approximately $15 million. In fact, it has been suffering a significant slump in the prices of their stock and earnings. Their current share price has dropped to as low as $4. So far, Tianqiao has made headlines for being the leading shareholder of CHS.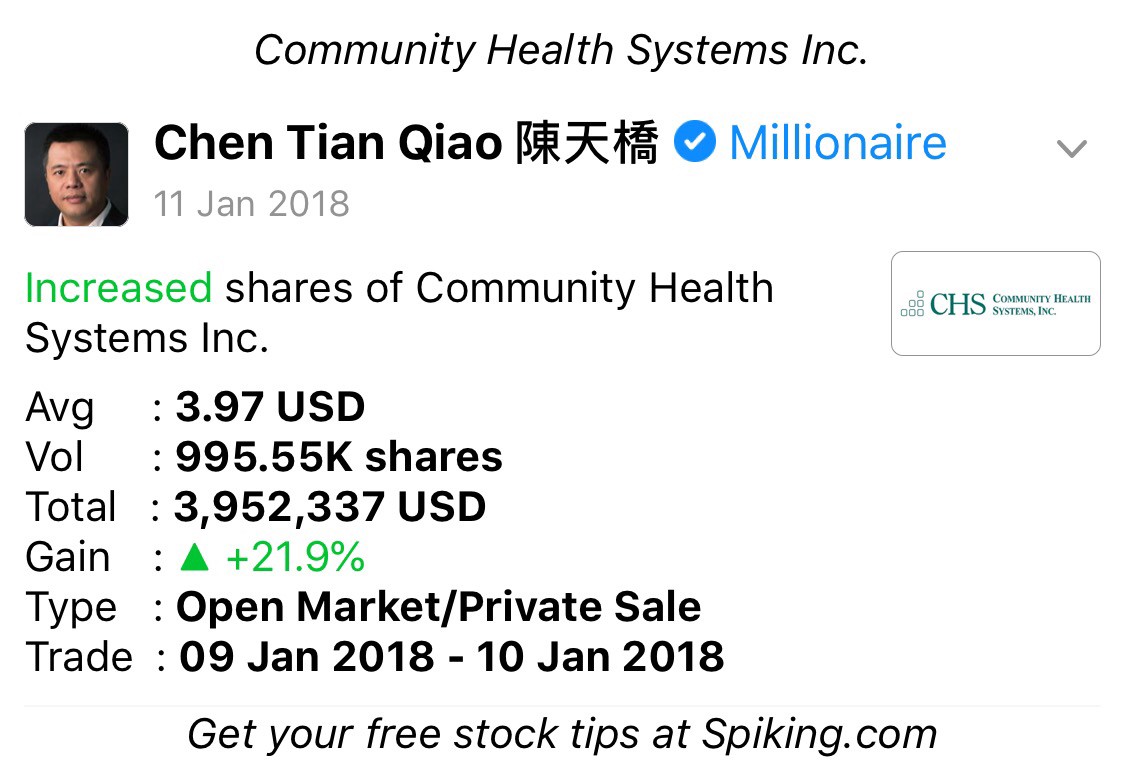 ---
Photo credit:
https://commons.wikimedia.org/wiki/File:Mr_Tianqiao_Chen_.jpg
Sources:
https://en.wikipedia.org/wiki/Chen_Tianqiao https://en.wikipedia.org/wiki/Community_Health_Systems http://www.modernhealthcare.com/article/20160928/NEWS/160929886 http://www.modernhealthcare.com/article/20160815/NEWS/160819950