Stock tracking app 'Spiking' helps investors to track trading activity of cryptocurrency whales
As featured on International Business Times.

As featured on International Business Times.
Singapore's first stock tracking app, Spiking has decided to focus on cryptocurrencies to boost the decision-making capability of an average investor by offering insights from the trading activities in a stock market.
The company said that through the Spiking Crypto platform the Crypto Whales or the key executives of large companies behind cryptocurrency tokens and the large holders can track and verify the transactions.
The CEO and co-founder of Spiking, Clemen Chiang said, "Spiking brings transparency to the cryptocurrency and stock exchanges through real-time verified information on trades made by the Whales. We are the world's first such platform — a hybrid of stocks and cryptos in one app, designed to enable users to make, informed trading decisions by tracking the verified trading activities of Whales."
The proprietary trading tool and an Artificial Intelligence called 'Robobull' the traders will be able to find Whales and uses smart contracts on the blockchain to mirror their trades automatically. In the next step of this process, a selected Whale's transaction in the follower's segregated trading account will be automatically copied and that will ensure the security and confidentiality of the trade.
Spiking is the only stock market app in the world that can give a summary of a significant investor's portfolio across different markets and it was launched in April 2016. After deciding its new move towards cryptocurrencies, the SPIKE Blockchain Protocol will have components like A Reward System — a self-executing profit split model based on smart contracts that are live on the blockchain; the SPIKE Token, an ERC20-standard token used to pay for fees, commissions, profits, and enrolment fee.
To fuel the platform, Spiking is launching an Initial Token Offering (ITO) of SPIKE Tokens. The public launch will be in the third quarter of 2018. The Spike Token will be the inaugural project on XPAD, the Initial Exchange Offering (IEO) platform of Krypton Exchange. Krypton is a cross-blockchain cryptocurrency exchange on which tokens from different blockchains will be traded seamlessly. A team of experts will conduct thorough due diligence on the projects hosted on XPAD.
Aiming to list a thousand Whales in the app, Spiking has partnered with Traceto.io, who will help to verify the Whales. Traceto.io is a decentralised 'Know Your Customer' (KYC) network that provides an inclusive KYC solution to cryptocurrency and blockchain product companies. Leveraging on over 5 decades of experience in Compliance and Regulatory Technology, Traceto.io aims to bridge the gap between the real and virtual world KYC processes.
Clemen Chiang stated that for Spiking it is critical to have the capability to "KYC the host of successful and influential Whale investors we'll be engaging with from around the world. Connecting our platform to traceto.io's growing global network will allow us to move quickly and maintain the highest levels of security for compliance purposes and instil confidence in investors and traders."
Spiking is free and available from the App Store and Play Store. A prototype version of the new Spiking Crypto and Stocks app will be released before the public sale of Spike Token commences in Q3 2018.
However, Spiking is supported by a strong technical team, with Dr William H. Nguyen, as Chief Blockchain Architect. William is also the Chief Crypto Architect of GIFTO, one of the fastest selling ICOs in Asia.
Source: http://www.ibtimes.sg/stock-tracking-app-spiking-helps-investors-track-trading-activity-cryptocurrency-whales-26363
---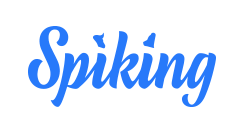 Drawing from its successful and rich experience in the stock market since 2016, Spiking is expanding to cryptocurrency trading! With its unique and powerful trading tool and its AI robot Robobull, Spiking enables traders to easily find whales and mirror the trades automatically. At Spiking, we strive to help traders make better decisions and take the steps toward fulfilling their dreams of achieving financial freedom. Check out Spiking App, Top Grossing Finance App at App Store & Google Play.
Keep in touch with us.