As featured on: Bitcoin Exchange Guide "Spiking Joins Traceto.io in Its KYC Network"
As featured on: Bitcoin Exchange Guide "Spiking Joins Traceto.io in Its KYC Network"

As featured on bitcoinexchangeguide.com.
Despite the intensive demands of developing a KYC-compliant blockchain-driven platform traceto.io has managed to complete it while forging partnership[s with other like-minded institutions such as the Kyber Network and the Gibraltar Blockchain Exchange (GBX). Furthermore, the platform recently announced yet another collaboration, this time with Kryptono Exchange and Spiking.io. Undoubtedly, this is a significant milestone towards achieving the ultimate goal, which is to be a prominent developer of fast, simple and dependable KYC-compliant processes. On the other hand, Spiking and Kryptono are positive that working with traceto.io will spur their business, especially in regard to KYC compliance.

The traceto.io network leverages smart contracts to support the integration of the KYC compliance rules, which usually change on a regular basis. Essentially, traceto.io relies on distributed technology to disrupt the conventional methods of designing and executing KYC processes. As a result, it is easier for businesses that are already leveraging blockchain technology to comply with the increasingly stringent regulation measures imposed by authorities on the cryptocurrency industry.
William Nguyen, the founder and CEO of Kryptono, lauded the partnership, saying that it was in line with his company's vision. Kryptono intends to realign its governance model so that it becomes future-proof and work selectively with the only the best firms in every aspect concerning the company. Therefore, this makes traceto.io an obvious choice for the implementation of KYC compliant processes.
Additionally, working together with trailblazers such as Spiking.io also creates a robust ecosystem which facilitates the frictionless integration of information and execution of such date on a personalized basis. In this regard, Clemen Chiang, the leader of Spiking, reiterated the importance of connecting to traceto.io, saying that it would enable his business to uphold the highest standards of data integrity for compliance purposes.
The ever-growing list of partners to traceto.io attest to its reputation as the one of the world's best in its area of operation. As a consequence of the adoption of KYC regulations, the cryptocurrency industry will enjoy a free flow of cash within the sector. Fundamentally, the implementation of these rules will instill confidence in investors and traders who were hitherto reserved about trading in the crypto space, due to the lack of governing laws.
Chye Kit Chionh, the CEO of traceto.io, stated that the incorporation of his firms' KYC processes into renowned blockchain projects such as GBX and Spiking will revolutionize the implementation of regulatory measures. He added that their clients are privy to the benefits of a decentralized KYC process that is free from shortcomings experienced by previous implementation mechanisms.
Ultimately, traceto.io intends to create a single point of engagement for KYC compliance. Hence, by partnering with the company, blockchain projects are making this goal more practicable. In the future, investors will not be required to create a KYC profile every time they enroll for a new ICO.
Source: https://bitcoinexchangeguide.com/kryptono-exchange-and-spiking-join-traceto-io-in-its-kyc-network/
---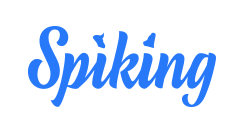 Drawing from its successful and rich experience in the stock market, Spiking is expanding to crypto trading! With its unique and powerful trading tool and its AI robot Robobull, Spiking enables traders to easily find whales and mirror the trades automatically. At Spiking, we strive to help traders make better decisions and take the steps toward fulfilling their dreams of achieving financial freedom.
Keep in touch with us.