Spiking Announces Partnership with J Capital and Excavo and Brings Top Advisors On Board
As featured on BitcoinPRBuzz.com.
As featured on BitcoinPRBuzz.com.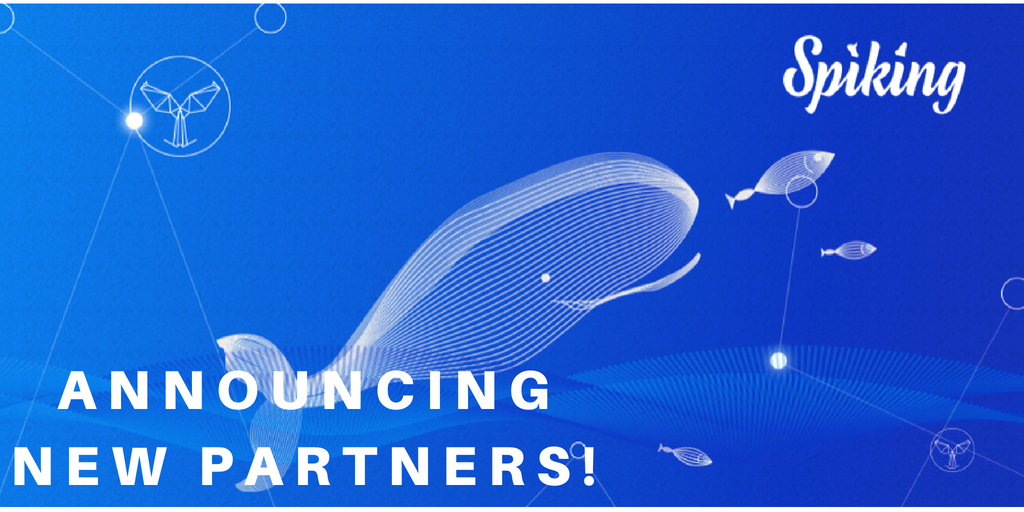 Bitcoin Press Release: Spiking, an award winning platform that enables traders to mirror investments by market movers in equity markets, is pleased to announce that two major crypto firms — J Capital and Excavo — have joined the company's initial token offering (ITO)
J Capital, a renowned cryptofund, has led a USD 1 million investment round into Spiking's PRE-ITO. As a result of the partnership, J Capital's Chief Investment Officer Kenneth Tan and CEO Jack Ser have been appointed to advisory roles for Spiking. Excavo's Eugene Loza — the top cryptocurrency trader at TradingView.com. Andy Tian, Group CEO of GIFTO and Ouyang Yun, Group President of Asia Innovations Group, have also been appointed advisors.
Spiking will allow crypto traders to find Whales (i.e. key executives of large companies behind cryptocurrency tokens, mining pools and/or large holders) and follow their cryptocurrency trades[1]. Powered by state-of-the-art tools where followers meet Whales in a completely transparent environment, Spiking will be built on a modern technology stack with fully audited security standards. It will do this by using smart contracts on the blockchain, allowing users to mirror the trading activity of any Whale and control their own segregated trading accounts directly.
Kenneth Tan of J Capital Stated:
"Having many years of experience in both markets, I am glad that Spiking now offers a solution that allows traditional investors to participate seamlessly in the emerging crypto markets. We think that this solution will disrupt the industry in a big way and this is a key reason why we chose to participate."
The Spiking Edge
Spiking connects traders with expert whales who have access to critical information and act upon it quickly, as has already been proven in the stock markets via its popular app. Spiking will give cryptocurrency investors added confidence and peace of mind knowing that their trades will mirror those made by the best crypto investors in the world.
Clemen Chiang, Ph.D., CEO and co-founder of Spiking Said:
"We are thrilled that J Capital and Excavo have joined forces with Spiking, as we continue building a game-changing platform that makes successful cryptocurrency investing easier for everyone,"
He Adds:
"We look forward to working with both teams to execute our vision of transforming and simplifying cryptocurrency investing for millions of people around the globe. Cryptocurrencies are known for their extreme price volatility. It can be incredibly difficult — if not altogether impossible — for average traders to time the market correctly and make the right buying and selling decisions. Spiking allows traders to make better trading decisions by reducing the information asymmetry of the market."
Eugene Loza of Excavo Stated:
"As an experienced crypto influencer with proven trades in the market, I find Spiking the ideal platform to influence a new generation of crypto traders who can trade alongside me."
Spiking — which aims to put "1,000 whales in your wallet" — plans to sell tokens to the general public during the third quarter of 2018. The company is targeting to release the first commercial crypto version of its app during the second quarter of 2019.
Andy Tian of GIFTO, said:
"As a founder of tech and blockchain-based startups, I am confident of the market prospect and adoption of Spiking as a key solution to a problem in the market."
Ouyang Yun of Asia Innovations Group, added:
"For all the ventures that I have been involved in, team execution matters greatly for success. The ambitious aims of Spiking are matched by the energy and competencies of Clemen and his team."
For the first time, a private sale portion of an ITO is being conducted directly on an exchange. Spiking will partner global blockchain fintech company QUOINE to launch its ITO private sale for a select group of QUOINE'S KYC-approved user base, on 6 June 2018.
About Spiking
Launched in April 2016, Spiking is Singapore's first financial-technology trading app dedicated to helping the average trader follow the reputable investors as they buy and sell shares on the stock market. To date, Spiking tracks over 170,000 significant shareholders across six stock exchanges in four countries: the United States (NYSE, NASDAQ, AMEX), Singapore (SGX), Malaysia (BM), and Hong-Kong (HKEX).
Spiking is supported by a strong technical team, with Dr William H. Nguyen, as Chief Blockchain Architect. William is also the Chief Crypto Architect of GIFTO, one of the fastest selling ICOs in Asia.
The Spiking app has support from Quest Ventures and National Research Foundation, Singapore Prime Minister's Office, under the Interactive & Digital Media Strategic Research Programme's i.JAM Reload initiative. In October 2016, Spiking was awarded a gold at the SiTF Awards 2016, for Best Innovative Start-up (Early Stage), by the Singapore Infocomm Technology Federation.
The app is available on the App Store and Google Play. More information on the ITO can be found at https://spiking.io.
[1]Subject to relevant laws, regulations and licenses, where necessary
Visit the Website: https://spiking.io
 Read the Whitepaper: https://spiking.io/spiking_io_pager.pdf
 TelegramEN: https://t.me/SpikingOfficial
 Medium: https://blog.spiking.com
 Facebook: https://www.facebook.com/stockspiking
 Facebook for CEO Clemen Chiang: https://www.facebook.com/ClemenChiangPhD
 Twitter: https://twitter.com/stockspiking
 LinkedIn: https://www.linkedin.com/company/spiking.com
 Reddit: https://www.reddit.com/r/stockspiking
 Bitcointalk ANN thread: https://bitcointalk.org/index.php?topic=3629292.0
 GitHub: https://github.com/spiking-io
 MVP/Prototype: http://spiking.com/app
Source: https://bitcoinprbuzz.com/spiking-announces-partnership/
---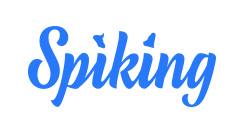 Drawing from its successful and rich experience in the stock market since 2016, Spiking is expanding to the world of cryptocurrencies! With its unique and powerful trading tool and its AI robot Robobull, Spiking enables traders to easily find whales and mirror the trades automatically. At Spiking, we strive to help traders make better decisions and take the steps toward fulfilling their dreams of achieving financial freedom.
Keep in touch with us.