Smart Investing Platform Spiking Signs Partnership Deals with Power Crypto Funds J Capital and Excavo
As featured on BitcoinIsle.com.
As featured on BitcoinIsle.com.

Trend trading platform Spiking has announced a new partnership with leading cryptocurrency firms J Capital and Excavo as two major investors participate in its initial token offering. As a result, J Capital has committed $1 million as an investment round to the crowdfund.
Winner of SiTF's 2016 Gold award for Best Innovative Startup (Singapore) for enabling retail investors to follow investment trends of institutional investors in equity markets, Spiking has also welcomed representatives from the leading crypto funds into its advisory board. J Capital's CIO Kenneth Tan and CEO Jack Ser are joined by Excavo's Eugene Loza (TradingView.com's top crypto trader), Andy Tian (GIFTO Group CEO) and Ouyang Yun (Asia Innovations Group's Group President).
Copying the crypto whales
Spiking's unique offering allows crypto traders to identify the trades of so-called 'Whales' — typically the top executives of large companies behind digital assets, mining pools or simple large holders — and simply follow them, on the basis that these large volume traders tend to move markets in their directions.
Built on a modern tech stack with security standards fully audited, Spiking transparently employs blockchain smart contracts to copy Whale trading while directly controlling their own trading accounts.
J Capital's Kenneth Tan expressed delight in Spiking's seamless solution to participate in crypto markets, basing his optimism as a veteran trader of both traditional and crypto markets:
"We think that this solution will disrupt the industry in a big way and this is a key reason why we chose to participate."
The theory that expert whales act quickly on exclusive information has already been proven via Spiking's successful app, building investor confidence and assurance that their trades are similar to that of the top crypto traders globally.
Spiking's CEO and co-founder, Clemen Chian, PhD, said that he couldn't have been more thrilled to have two big players join the company on its journey of transforming crypto investing into easy and simplified methods for millions of people around the world. Noting the extreme volatility of crypto prices, Chian said that it was otherwise impossible for average traders to make correct trading decisions and time the market accurately:
"Spiking allows traders to make better trading decisions by reducing the information asymmetry of the market."
Excavo's Eugene Loza's experience as an influencer in the industry and trading track record leads him to believe Spiking to be "the ideal platform to influence a new generation of crypto traders who can trade alongside me."
GIFTO's Andy Tian, who has founded multiple blockchain-related startups, added that Spiking's market prospect was significant and sees the "adoption of Spiking as a key solution to a problem in the market."
Asia Innovations Group's Ouyang Yun also believed that Spiking's strategy of team execution has engineered success in all the ventures Yun has been involved in, saying:
"The ambitious aims of Spiking are matched by the energy and competencies of Clemen and his team."
The Spiking crowdfund
Spiking has uniquely conducted a portion of its private sale directly on an exchange, through the partnership of global fintech company QUOINE to launch the sale for an exclusive group of a KYC-approved user base on June 6th, 2018.
It plans to open the token sale to the general public in Q3 2018, prior to releasing its first commercial crypto version of its popular trading app in Q2 2019.
Spiking's journey so far
Celebrating its second anniversary in April 2018, Singapore-based Spiking made its name with its fintech trading app that has helped thousands of traders mirror the trades of reputable investors on the stock market. It currently tracks more than 170,000 shareholders of note on six stock exchanges in four countries: NYSE, NASDAQ and AMEX in the US, SGX in Singapore, BM in Malaysia and HKEX in Hong Kong. The app is available on both App Store and Google Play.
Its technical development is led by Chief Blockchain Architect Dr William H Nguyen, who, as Chief Crypto Architect of GIFTO, helped oversee one of Asia's fastest selling token sales.
Spiking is privately backed by Quest Ventures and receives government support via the Singapore Prime Minister's Office's National Research Foundation, through its Interactive & Digital Media Strategic Research Programme's i.JAM Reload initiative.
To learn more, visit the Spiking website and read its whitepaper. Try out the prototype app or view the code on GitHub. Join the discussions live on Telegram, or follow the latest updates on Medium, Facebook, Twitter, BitcoinTalk and Reddit.
Source: https://www.bitcoinisle.com/2018/06/08/smart-investing-platform-spiking-signs-partnership-deals-with-power-crypto-funds-j-capital-and-excavo/
---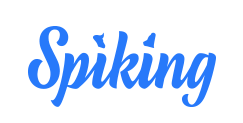 Drawing from its successful and rich experience in the stock market since 2016, Spiking is expanding to cryptocurrency trading! With its unique and powerful trading tool and its AI robot Robobull, Spiking enables traders to easily find whales and mirror the trades automatically. At Spiking, we strive to help traders make better decisions and take the steps toward fulfilling their dreams of achieving financial freedom. Check out Spiking App, Top Grossing Finance App at App Store & Google Play.
Keep in touch with us.