As featured on: Chaining.ru "Kryptono Exchange reveals first project for its TGE platform"
As featured on: Chaining.ru "Kryptono Exchange reveals first project for its TGE platform"
As featured on Chaining.ru.

Kryptono Exchange reveals first project for its TGE platform
cryptoninjas.net on 15.05.2018 04:26
Kryptono Exchange, a new cross-blockchain cryptocurrency exchange platform with a special peer-to-peer (P2P) fiat conversion function, has announced that Spiking will be the inaugural project on its proprietary Initial Exchange Offering (IEO) platform called XPAD.
XPAD is a platform for supporting projects with innovative ideas launch their Initial Token Sales (ITO). The team behind XPAD includes a team of experts to do due diligence and curation on high-quality ITO projects before they are allowed to join the XPAD program.
The platform provides ready purchasers, who are KYC approved, for participation in any ITO launch, and also a ready user base for the projects themselves.
Compared to traditional ITOs, projects doing an IEO on Kryptono through the XPAD platform will be able to reach a larger global audience and may potentially reduce waiting time for tokens to be listed on a cryptocurrency exchange, thereby creating liquidity for purchasers.
Through the XPAD program, the purchasing process is also simplified. Purchasers are only required to go through KYC process once and can take advantage of Kryptono's faster and more streamlined KYC process, which verifies users within minutes, before starting to participate in projects of their choice.
The first project on XPAD will be Spiking, a new platform aimed to empower traders with state-of-the-art tools by empowering them with knowledge gathered from whales. In cryptocurrency, whales are (1) key executives of the companies behind the cryptocurrency tokens, (2) mining pods, and (3) large holders.
With the Spiking Platform, traders can easily find whales who match their goals and follow their trades automatically. The use of smart contracts via its blockchain technology allows users to mirror the trading activity of any whale and control their own segregated trading accounts directly.
"We are excited to announce our own IEO platform XPAD and to welcome Spiking as our first collaboration on the Kryptono Exchange platform. In the current blockchain climate, we see a need to offer groundbreaking projects a more efficient way for them to execute an ITO, and we believe that XPAD will deliver on this. The IEO will also allow participants to exchange the tokens they buy more efficiently via Kryptono Exchange."
Dr. William H. Nguyen, Founder, and CEO of Kryptono Exchange
"We are honored to be the inaugural ITO project on Kryptono Exchange. The collaboration with Kryptono will allow us to expand our array of products to include cryptocurrency as an asset class and will be crucial in bringing crypto and blockchain to the mass market."
Dr. Clemen Chiang, CEO, and Co-founder of Spiking
source: https://chaining.ru/2018/05/15/kryptono-exchange-reveals-first-project-for-its-tge-platform/
---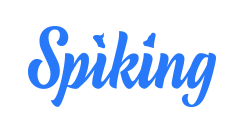 Drawing from its successful and rich experience in the stock market, Spiking is expanding to crypto trading! With its unique and powerful trading tool and its AI robot Robobull, Spiking enables traders to easily find whales and mirror the trades automatically. At Spiking, we strive to help traders make better decisions and take the steps toward fulfilling their dreams of achieving financial freedom.
---
Keep in touch with us.