Everything You Should Know About Day Trading
Years ago, the only persons who could actively trade in the stock market were those employed by huge financial organizations, brokerage firms, and trading houses. Read on to find out more.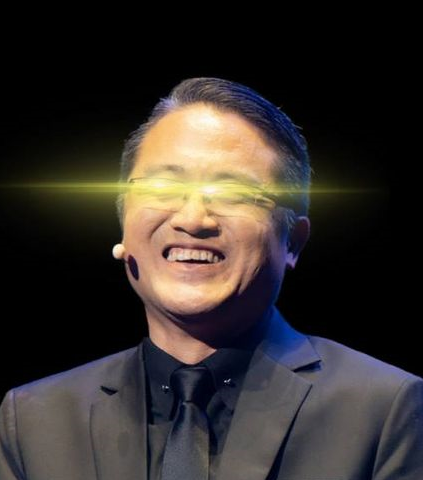 Dr. Clemen Chiang
However, changes like the advent of cheap brokerages and internet trading, as well as the rapid worldwide distribution of news and very low charges, have balanced the playing—or might we call trading—field during the last 25 years. The surge in popularity of trading systems like Robinhood, as well as zero-commission trading, has made it simpler than ever for individual investors to try their hand at day trading stocks like the pros.
Day trading could be a lucrative profession. However, it can be difficult for beginners, especially if they aren't adequately equipped with a well-thought-out strategy. Even the most skilled and practiced day traders might face problems and lose money.
The Fundamentals of Day Trading
The activity of buying and selling securities in a single trading day is known as day trading. It may happen in any market, but the foreign exchange (FX) and stock markets are the most prevalent. The majority of day traders are well-educated and funded efficiently. They take advantage of tiny price swings in liquid assets or currencies by using high operating leverage and short-term trading tactics.
Market behavior and expectations influence scheduled releases like economic statistics, business earnings, and interest rates. When such expectations are not fulfilled or surpassed, markets respond with fast, big changes, which may be very beneficial to day traders.
Day traders employ a variety of intraday methods. These are some of the strategies:
Scalping: This method aims to profit from several tiny price movements during the day.
Range trading: In this approach, key resistance levels are usually used to establish buy and sell choices.
News-based trading: This strategy takes benefit of the increased instability that happens in a result of major news events.
High-frequency trading (HFT): This strategy exploits modest or short-term market distortions using complex algorithms.
Time Investment
Day trading is not a scam to get rich, nor something that requires years of practice to master. Plan to pay six to a year polishing your abilities and executing a strategy once you feel confident enough to put your own money on the line with it. 1
Most inexperienced traders make the error of not practicing their approach on a demo account (a trading simulation) for those key months before risking their money. As a result, they'll have no idea how well a plan works or how to alter it as circumstances fluctuate. Prospective day traders may also use the demo account to polish important trading psychology qualities like patience, dedication, and attention.
You may discover how to day trade better at particular times of the day as you practice. Concentrate on these moments. While training for the first year may take many hours each day, many expert day traders simply trade for one to three hours each day.
Styles of Day Trading
Day trading may be done in a variety of ways. Some traders are particularly active, taking enormous positions to catch slight market fluctuations. Scalpers are traders that specialize in this sort of trading. They frequently do dozens of deals every day.
Other day traders attempt to capture larger market changes, allowing their profits to grow while risking a price reversal. These deals usually run longer than scalper trades, but they should have a clearly defined close-out price.
The majority of day traders utilize price charts to determine when to enter and exit transactions. Many people also depend on Level II trading data that provides more information on the level of interest in trading. Some day traders may concentrate on certain news events or statistical trends that they have identified via their study.
Investment Requirements
For day trading rules in different markets, various amounts of investment are required. Stocks are famous, but they also need the greatest cash. If you wish to day trade equities in the United States and are classified as a "pattern day trader," you'll use a least $25,000. You'll really require more since your balance must be over $25,000 at all times. It's best to start with $30,000 or above. On day trading, you may use up to 4:1 leverage, which means a $30,000 deposit can be used to make wagers worth up to $120,000.
You may start day trading forex with very little as $500: however, it is suggested that you start with more. In forex, traders from the United States can frequently employ leverage of excess of 50:1. Depending on the broker, forex trading beyond the United States would have leverage of 400:1 or higher.
Day Trading Markets
Because of the cheap initial expenditure, forex trading could be the only option if you have a restricted amount of money. If you have a huge amount of money to trade, you may decide whether you want to trade
1) Equities with a lot of volume and volatility, or
2) Futures— contracts that compel you to purchase or sell a specified quantity of a commodity, like gold, crude oil, or a stock index, over a certain period of time.
Requirements for Hardware and Software
Day trading necessitates the use of a computer and consistent, high-speed internet connectivity. To keep track of several trading charts, you could wish to invest in additional monitors. You ought to have a smartphone with a strong data plan available in case your internet connection goes down.
You'll also need to choose a broker to supply market data and execute transactions for you. You'll also need to choose a trading system if you don't want to use the one offered by your broker. Charting software will be included in the trading platform, which is a must for day traders.
Should You Get Involved in Day Trading?
As you know, day trading as a job may be tremendously difficult and challenging.
First and foremost, you must have some understanding of the trading industry as well as a clear understanding of your tolerance for risk, money, and objectives.
Day trading is a time-consuming profession as well. You'll need to put in a lot of time if you want to refine your strategies—after you've tested and generated money.
If you ever do think that the excitement of trading is suitable for you, ensure to start modestly. Rather than diving directly into the market and tiring yourself out, concentrate on a few stocks. Going all-in on trade will only confuse your approach and maybe result in significant losses.
Lastly, maintain your serenity and stay away from trading with emotion. You'll be able to keep to your strategy more easily if you can accomplish it. Maintaining a level head assists you to stay concentrated while remaining on the road you've chosen.
If you apply these easy recommendations on how to get started day trading, you can be a long tenure in day trading.
Want to start trading? Click here to Go Spiking right away!
Spiking is the first AI-powered stock insider trading website that ensures full visibility in the area of insider trading. Anybody can see what the top professionals are buying and trading using Spiking. The all-in-one system aggregates, filters, and classifies Insider data directly, sparing you countless hours in stock investing and trading. View our membership options here to get started or level up on your trading journey.