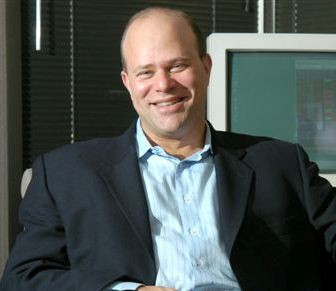 David Tepper of Appaloosa Management made $1.4 billion
David Tepper is an American stock investor, self-made billionaire, hedge fund manager and philanthropist who is mostly known for being a…
David Tepper is an American stock investor, self-made billionaire, hedge fund manager and philanthropist who is mostly known for being a founder and current president of the hugely successful hedge fund management company, Appaloosa Management. Tepper partnered with Jack Walton to establish Appaloosa almost 25 years ago in 1993, with the hedge fund firm's main focus being on companies with distressed debts.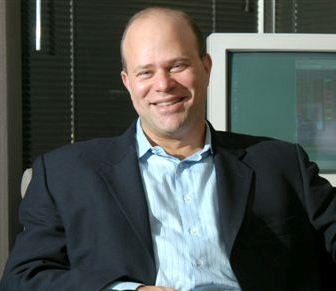 Often described as one of the greatest and most successful hedge fund managers of his generation and even all time, David Tepper is worth a whopping $11.7 billion as of January 2018 according to Forbes, with Appaloosa Management presently managing nearly USD18 billion in hedge funds.
Background to Tepper's Early Life and Education
Born on 11th September 1957 in a relatively humble Jewish neighborhood in Pittsburgh, Pennsylvania, David Alan Tepper attended Peabody High School and later the University of Pittsburgh from where he graduated with a BA degree in Economics in 1978. Four years later in 1982, Tepper earned an MBA (then called an MSIA) from the Graduate School of Industrial Administration (or GSIA) at the famous Carnegie Mellon University.
People who knew Tepper in high school, especially his teachers and fellow students, have termed him as not having been an "A" student but just a good student generally. But there is one thing that most of them agree on: he was excellent in creating social networks around him. This is a character that would later be of great use and benefit to him when he plunged into the business world. Without a doubt, Tepper's world-encompassing business networks have played a huge role in his success as an investor.
Business Career
Right from his early childhood, David Tepper had been introduced to entrepreneurship because his father was an accountant and a small scale investor who run a number of businesses. Later in life, he inherited from his father the family's two investment vehicles, Career Academies and Pennsylvania Engineering.
While Career Academies went bankrupt, Pennsylvania Engineering earned Tepper some good returns. Both experiences were invaluable lessons that prepared the young Tepper for future roles and success in both entrepreneurship and business management in the hedge fund world. Before launching Appaloosa Management in 1993, Tepper also worked at key finance and management positions at both Goldman Sachs and Keystone Mutual.
It is at Appaloosa Management that David Tepper has tasted most of his success. Over the years, Tepper has built a huge profile as a renowned expert in distressed debt and equity funds investing.
Some of the near-bankrupt or distressed companies and equity funds that Tepper has been able to turn around financially include WorldCom, Enron, Pacific Gas and Electric (PCG), Conseco Inc., Edison International (EIX), Marconi, the Korean Won, the American International Group Inc. Debt, the Russian Debt and the Bank of America Equity.
Most Memorable Moments in Tepper's Prolific Business Career
- Generating up to 61% in returns in 2001 by focusing nearly entirely on companies bedeviled by distressed debt;
- Making a record-shattering ROI of 148% on funds under management in 2003;
- Being ranked top on the list of the hedge fund managers and investors who earned most in both 2012 (with a $2.2 billion paycheck) and 2013 ($3.5 billion).
- Most recently, he was ranked #2 in the 2015 list of hedge fund kings who made a combined total of $13 billion, with a personal contribution of $1.7 billion.
PARTING SHOT
Married with three children, David Tepper is also known as a huge philanthropist. In fact, in honor of his giving hand, his alma mater Carnegie Mellon University's School of Business is named after him after he donated his largest one-instance sum of $67 million to the department in 2013.
---
You can track the Buy/Sell action of Appaloosa Management on the US stock market at https://spiking.com/v/appaloosamanagementlp.

You don't have to own a company to invest in the New York Stock Exchange or Nasdaq. You can invest privately! With Spiking by your side, you can keep track of the latest stock spiking on both bourses through your smartphone. Just download its FREE mobile app: for Android on Google Play, or for Apple on iTunes today. Don't forget to subscribe to the Spiking Weekly Letter as well to get noteworthy investing tidbits.
Photo credit:
https://en.wikipedia.org/wiki/David_Tepper
Sources:
https://www.marketwatch.com/story/david-tepper-says-wall-street-nowhere-near-an-overheated-stock-market-2017-08-15
http://money.cnn.com/2016/05/10/investing/hedge-fund-managers-income/index.html
https://en.wikipedia.org/wiki/David_Tepper
https://www.cnbc.com/2017/08/15/david-tepper-of-appaloosa-loves-stocks-nowhere-near-overheated-market.html
https://www.reuters.com/article/us-investment-funds-appaloosa-idUSKCN1AU2GS
https://seekingalpha.com/article/4099728-tracking-david-teppers-appaloosa-management-portfolio-q2-2017-update
https://www.forbes.com/profile/david-tepper/
https://www.bloomberg.com/research/stocks/private/snapshot.asp?privcapId=2240270