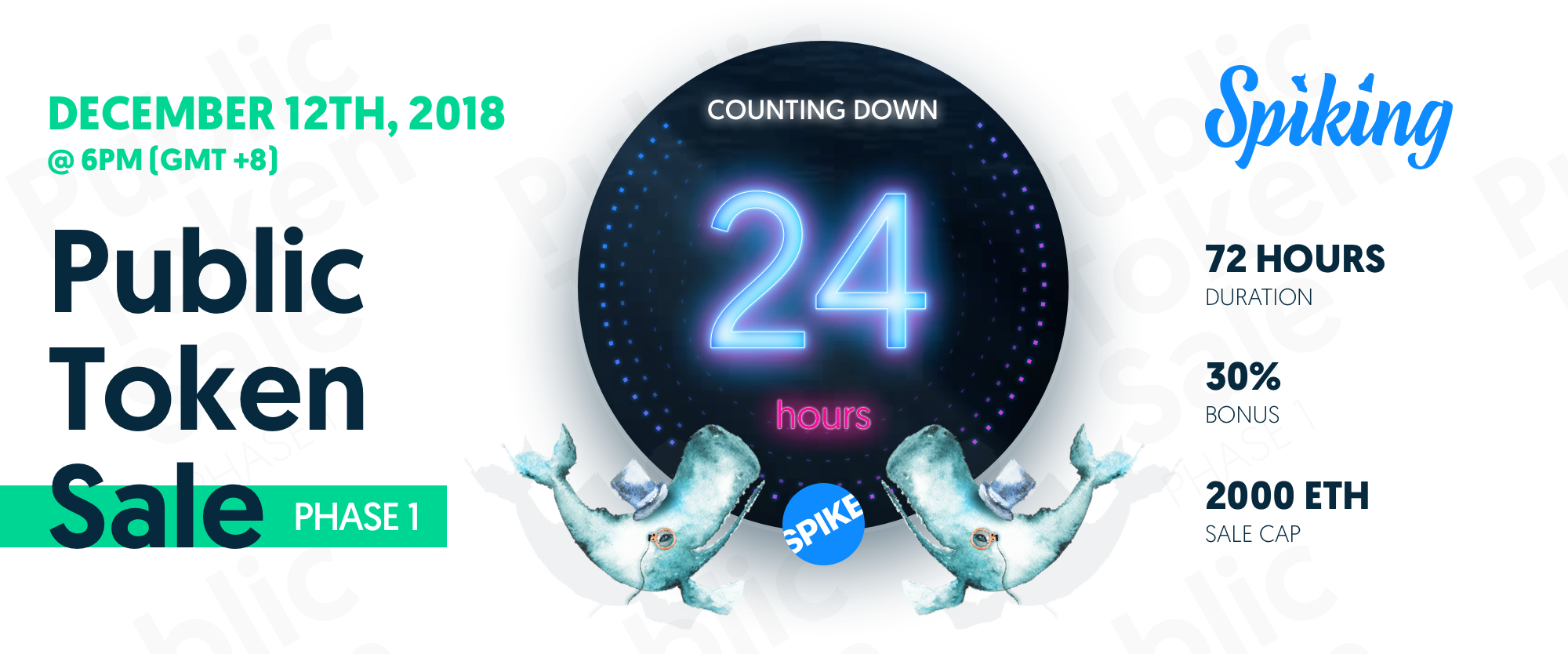 You're 3 Steps Away
Spiking Initial Token Offering → Counting Down 24 Hours
Spiking Initial Token Offering → Counting Down 24 Hours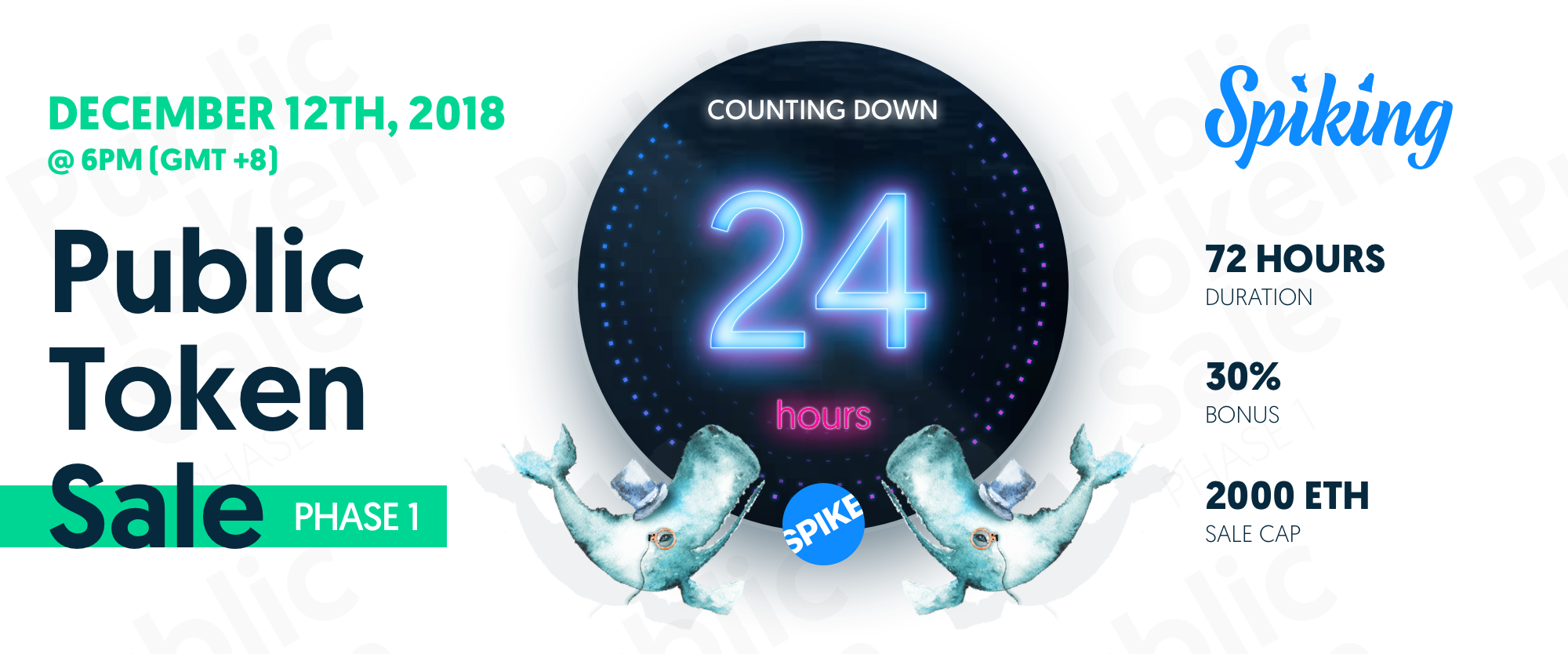 Hello,
SPIKE's ITO is counting down 24 hours!
We want to ensure you've taken the 3 simple steps to participate in the Initial Token Offering.
Here's all it takes:
Step #1 → Complete Your KYC Process
Step #2 → Buy ETH To Transfer To Your Wallet
Step #3 → Transfer ETH From Your Wallet To Spiking on December 12th, 2018 at 6pm (GMT +8)
We've prepared a step-by-step guide to walk you through.
Spiking Team is very excited to welcome You onboard our community. Here's a simple message from all of us!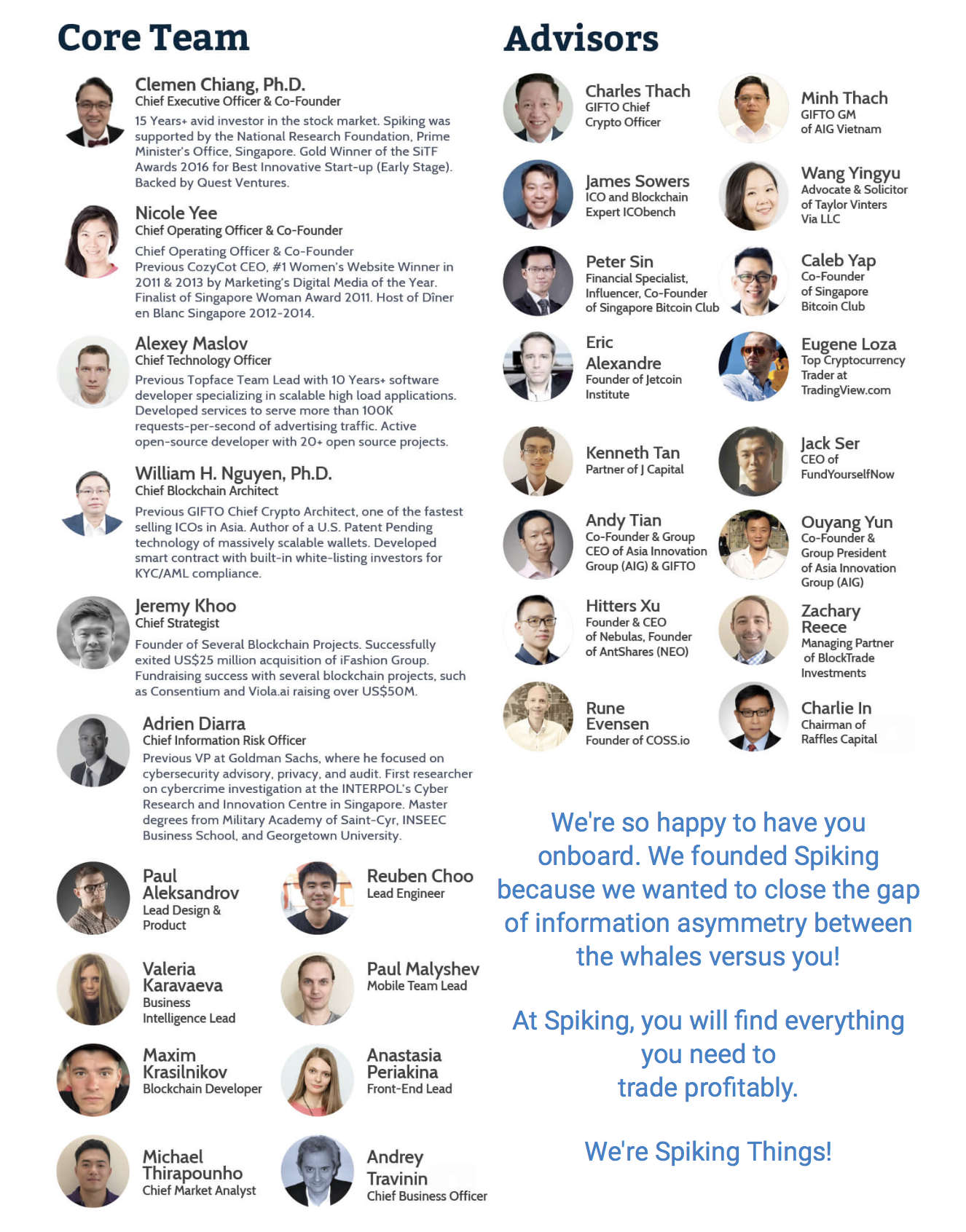 This is a critical step to ensure you're eligible for the extremely limited-supply public sale.
When the initial token offering goes live in 48 hours, there will be no time to lose. Take action today!

We love Spiking your freedom.
Clemen Chiang, Ph.D.
Leading Top 10 ICObench Expert 
The Spiking Team
---
In order to qualify for Phase 1, you must be a Spiking user who has been using our App in the past or recently. 
The information about this Phase 1 is as follows:
Who is eligible → Exclusive to Spiking users only
What is the bonus → 30%
Where to purchase → Spiking.io or Kryptono.exchange
When is Phase 1 → December 12th, 2018, at 6pm (GMT +8)
Duration of Phase 1 → 72 hours
Minimum → 0.3 ETH
Maximum → 100 ETH
Life-time PRO Membership → 50 ETH or more*
* Receive life-time PRO Access to Premium features of Spiking App when your total contribution reaches 50 ETH. Only 100 slots available.
For detailed instructions on how to participate in the public sale, please visit our Medium
More information on Spiking ITO can be found at https://spiking.io
We're available 24/7 to answer all your questions at our Telegram Group