Who's up for an M&A today? Potential Mergers and Acquisitions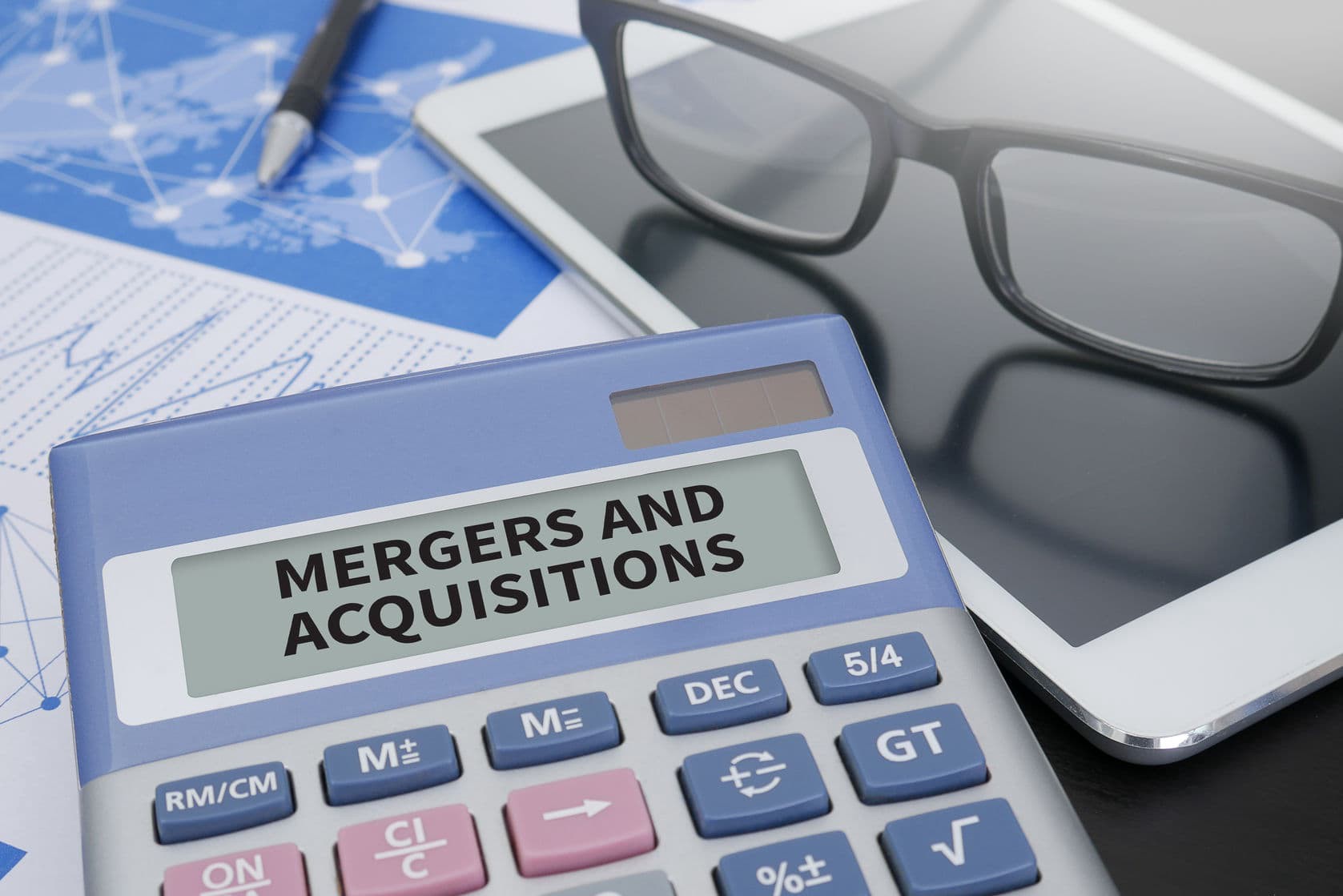 If the walls of the Singapore Exchange (SGX) could speak, they could tell you many a tale of mergers and acquisitions (M&A) affecting the prices of stocks and the investment fates of the people who buy and sell them.
For investors who may be new to the nuances of M&A-driven trades, they may be asking, why are mergers and acquisitions noticed at the stock market at all?
Without too much digression, Investopedia explains very simply that the higher-ups of the companies involved employ myriad strategies for using M&As to affect the value of their stocks.
Learning Markets goes on to explain that an increase in mergers and acquisitions is one of the tell-tale signs of a bull market on the rise. Inversely, when M&A action slows, market watchers take it as a sign that prices might start to fall.
M&A's also happen more often at the end of a market downturn — companies looking to do some acquiring in order to get a bigger piece of the market pie, then become attracted to the prevalent lower share prices.
A quick look back at M&A forecasts
Toward the close of 2015, The Business Times said that market players were looking forward to the possibility of more M&A's taking place in Singapore this year.
The Business Times also quoted Stefanie Yuen Thio, a joint managing director of TSMP Law, as saying that mergers and acquisitions enable Singaporean companies to move in on the value of businesses they have been nurturing in recent decades. M&A's will also allow these companies to set aside funds for strategic offshore investments.
Techseen likewise quoted Miss Thio as saying that M&A's are more likely to occur than IPO's in this year's technology sector.
This year's M&A action so far…
Deal Street Asia has a rundown of the M&A activity that has gone down in the first quarter of this year:
Overall
The total value of mergers and acquisitions that have been announced hit SGD6.5 billion (which is 53.8% lower than 2015's first quarter total). The number of announced M&A's is also lower by 33.5%.
The average value for announced M&A's likewise went down to SGD87.1 million from last year's SGD113 million.
Media and Entertainment
Deal Street Asia notes that this industry was particularly busy in the M&A department:
Singapore-based Amare Investment spent SGD3.2 billion buying out 19 overseas hotel assets from Greenland Holdings.
Mergers and acquisitions involving Singaporean companies in this industry racked up a total of SGD3.3 billion, accounting for 49.9% of market share in terms of M&A value.
Private equity-backed M&A's
Mergers and acquisitions in Singapore rose by 7.2% in deal value in the first quarter of this year, versus same quarter last year.
The industrial sector contributed 95% of the market share in these M&A's, with two unannounced deals making a total of SGD350.3 million.
In- and Outbound M&A's
Inbound acquisitions involving Singapore-based companies made SGD731.9 million — an 86.1% drop in M&A value compared to last year's first quarter figures.
One of the biggest of these inbound M&A's, which took place in February this year, involved Quest Global Services and made SGD350.3 million.
Outbound acquisitions, on the other hand, more than makes up for the inbounds' lacklustre performance with a total of SGD4.3 billion in M&As — that's a 212% increase since same quarter last year, making this the strongest first quarter since 2014 for Singapore's outbound deals.
Among the largest of these outbound M&A's is a pending sale involving Greenland Holding Corporation which will be worth SGD3.2 billion.
In this year's M&A pipeline
In April, SG Share Investor reported the following stocks to have opportunities for an M or an A:
1. Innovalues is a company which specialises in manufacturing customised precision machine parts and components for automotive parts, printer rollers, mechanical devices, sub-assemblies and surface treatments.
Singapore Stock Market News also reports the possibility of Innovalues getting involved in an M&A, after it asked advisers to review strategic options that would enable it to enhance and unlock shareholder value.
2. Valuetronics is an integrated electronics manufacturing services provider which offers design, engineering, manufacturing and supply chain support for top-of-the-line electronic and electro-mechanical products. Headquartered in Hong Kong, Valuetronics is listed on the SGX and has investor relations contacts in Singapore.
3. United Engineers is a pioneering Singaporean company that literally helped shape the Singaporean skyline. Founded in 1912, United Engineering has evolved into a corporation focusing on property, engineering and distribution, and technology and manufacturing.
Other possibilities
Set up in 2006, ACR Capital Holdings is one of the world's top 50 reinsurers. It is owned by London-based private equity company, 3i; Malaysian state investor, Khazanah Nasional; Singapore state investor, Temasek Holdings; and Japanese trading firm, Marubeni Corporation.
For its part, Fosun International, which is known for its penchant for making acquisitions, has more than a third of its total assets invested in insurance companies. It helped establish Peak Re, a Hong Kong-based reinsurer, back in 2013.
The Edge Markets reports that CapitaLand will be funding up to 15 start-ups this year as one of the recipients of a SGD40 million-grant for this purpose from the National Research Foundation.
CapitaLand says it is open to the possibility of entering into M&A's with the start-ups, which it will be selecting from among digital economy-related companies.
The Singapore Business Review quoted a Maybank report earlier this year which said that more oil and gas providers will be likely to enter mergers and acquisitions in 2016, owing to the super low stock prices in this sector.
Another Singapore Business Review report, also quoting the same Maybank report, said that M&A's were also likely to take place in property, healthcare and O&M this year.
To keep tabs on how both the market and investors are reacting to these potential M&A's, download the Spiking app from the App store today. Spiking gives you up-to-the-minute updates on which of more than 8,000 sophisticated Singaporean investors are buying and selling shares of these and other SGX-listed companies — to help you stay ahead of the curve and on top of all the M&A action.