The Best Bitcoin Exchanges in the US with Bank Transfer from Singapore
Part 2 → A Series on the Future of Cryptocurrency
Part 2 → A Series on the Future of Cryptocurrency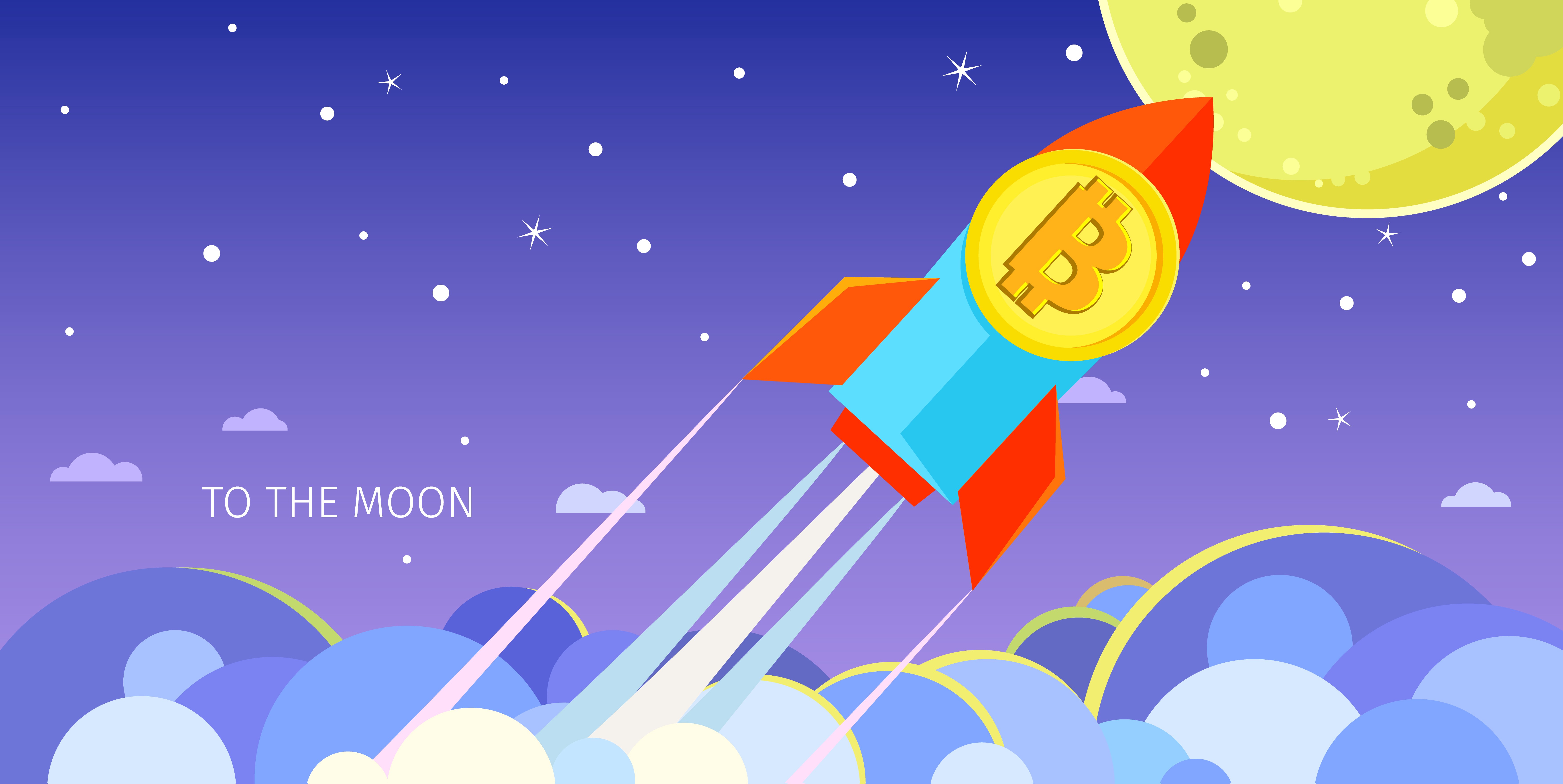 Introduction to Blockchain technology
Blockchain is a distributed network of ledgers that are open and immutable, meaning that when updates or transactions are made on the system they can be seen by everybody and cannot be tampered with.
Bitcoin uses this technology to ensure that currency exchanges are decentralized and global in nature, through blockchain you can send bitcoin to and from any country in the world without worrying about any government restrictions or bureaucracies.
Nowadays, it's possible to transfer Bitcoins (BTC) from the US to Singapore bank accounts thanks to BTC exchange service providers. These websites allow you to send the digital currency from foreign countries and get it in any real-world denomination that you may want, such as US Dollars or the Singapore dollar.
Below are some of the best bitcoin exchanges available between Singapore and the United States. They have been ranked based on merits such as currencies accepted, past user experiences, transaction fees, liquidity, speed, security and customer support.
1. Coinbase
If you stay in Singapore then Coinbase is without a doubt the most viable way to buy BTC with fiat currency. It provides you with a variety of payment methods that can be used to purchase the digital currency and other virtual assets using fiat currencies.
The first step to using Coinbase is creating an online wallet where you can safely store the virtual money. Next you'll have to link your bank account, credit card or debit card so as to exchange digital currency directly into and out of your native currency. Once this process is complete you can now buy digital currency to start using it locally.
Coinbase sending limit changed from daily to weekly, users now have a weekly limit of 10,000 US Dollar or an instant limit of 2,000 US Dollar. Moreover, buying cryptocurrency with a debit or credit card is subject to a 500 US Dollar weekly limit. However, upon purchasing 1,000 US Dollar worth of BTC or more that limit can steadily be lifted.
Advantages:
a) The Coinbase virtual wallet works on Android and iPhone mobile apps, as well as your web browser.
b) Secure storage. Your bitcoin would be kept in a safe offline storage where hackers can't easily gain access.
c) Insurance cover. All digital currency stored on the server has insurance policy from Coinbase.
d) Recurring purchases. You can invest in bitcoin slowly over time through scheduling the buys weekly or monthly.
e) Zero chargebacks and fraud. For online traders, Coinbase verifies most BTC payments in just a few seconds with no chargebacks, meaning the costs associated with virtual fraud are greatly minimized. You can also issue refunds to bitcoin customers using the simple Coinbase API call.
f) Instant payments. Once payment has been initiated you'll receive money in your bank account within a period of 2–3 business days.
Disadvantages:
i) Little privacy. The platform may track how you spend your bitcoin.
ii) Few payment methods.
2. Belfrics
Belfrics is a beginner-friendly BTC exchange platform that's available in Singapore and other Asian countries such as Malaysia, Hong Kong, Indonesia and UAE. To use this service, you must first register and create a bitcoin wallet that's absolutely free. You will require a password and username to do this and upon completion your account would be live in just a few seconds.
The next step is to add funds to your account through cash deposits, bank transfer and other accepted payment modes. Once this step is complete you can now add your preferred bank account to start receiving payments, though before sending in any payments Belfrics will first have to verify your account.
Once the appropriate bank account has been linked and the funds already deposited in your wallet, you can now begin trading with Bitcoins. Belfrics will constantly keep you updated about price fluctuations in the cryptocurrency market, while also giving you tips about the prevailing rates at intervals of trading. You will be able to receive payments directly to your verified account. One main benefit of Belfrics is that you can use your smartphone as a digital debit card at 1000s of merchant points globally.
On Belfrics, each customer can make a maximum bitcoin purchase equivalent to 786.50 US Dollar per day and a monthly maximum rate of 23595.00 US Dollar.
Advantages:
a) Fair market. The exchange platform's spot exchange classifies orders based on price/period priority, with no counterparty risk-factor included since all trading spots are fully funded.
b) Intelligent algorithm. Through optimistic fund locking, your funds will remain free until execution with the possibility of withdrawing them at anytime of your choice.
c) Well-proven technology. Belfrics is equipped with DNS failover technology that offers DDoS resilience and quick failovers. Moreover, distributed server construction with clustered persistence allows for zero- outage service.
d) Geo IP routing offers ultrafast access to the exchange platform for global customers.
e) Exchange summation. Belfrics will aggregate the feed of different exchanges to provide you a deeper pool of liquidity, which can be used for effective trade execution.
In addition to the above benefits, the exchange platform also provides various incentives to users such as free 10,000 Satoshis upon sign-up that can be converted to cash.
Disadvantages:
i) Higher than usual trading fees.
ii) Sometimes creating an account can be problematic.
3. CoinMama
If you are in Singapore then the best way to purchase bitcoins using a credit card is with CoinMama. They accept both credit and debit card transactions from MasterCard and Visa, plus you can also buy BTC through Western Union.
CoinMama makes it fun, simple and secure to buy digital currency from Singapore and the US. It gives you total control of your money since there are no hidden fees, middle-men or fine print to contend with when making your transactions.
The first step to using CoinMama is choosing your preferred payment method. You can use your credit/debit card to pay online within just a few minutes, or alternatively pay with cash by picking the other available methods of payment.
For card payments you must fill the available payment form by following the given instructions, while for cash transactions Western Union is the accepted method.
Next, you'll have to complete the payment process and verify your wallet address by clicking on the link in the confirmation email that CoinMama will send you. Once the payment has been received and verified, your coins will immediately be availed to your wallet. Moreover, through the 'My Account' dashboard you'll be able to keep track of the status of your transactions at all times.
CoinMama allows you to make BTC transactions of up to 0.421089 Bitcoins per day, which has a value of 4025.95 Euros or 5001.32 US Dollar.
Advantages:
a) No deposit is required to send coins to any wallet of your choice.
b) Fast-track verification system. CoinMama has a dedicated verification team that operates round the clock to ensure secure transactions.
c) A responsive customer-service that you can count on in case of any queries.
d) Very high purchase limit.
Disadvantages:
i) High fees of (~6%) when buying bitcoin through credit card.
On this note, you may wish to check out:
The 8-Step Checklist To Buying Your FirstCryptocurrency At Binance and Coinbase
---
References:
cryptoupdates.net/guides/best-bitcoin-exchanges
belfrics.com/blog/best-5-bitcoin-exchanges-worldwide
coinbase.com/home
finder.com/sg/cryptocurrency/exchanges
buybitcoinworldwide.com/exchanges/coinbase
forexbrokerz.com/brokers/belfrics-review
buybitcoinworldwide.com/exchanges/coinmama
blockgeeks.com/guides/what-is-blockchain-technology