Taking A Bird's Eye View: Catalist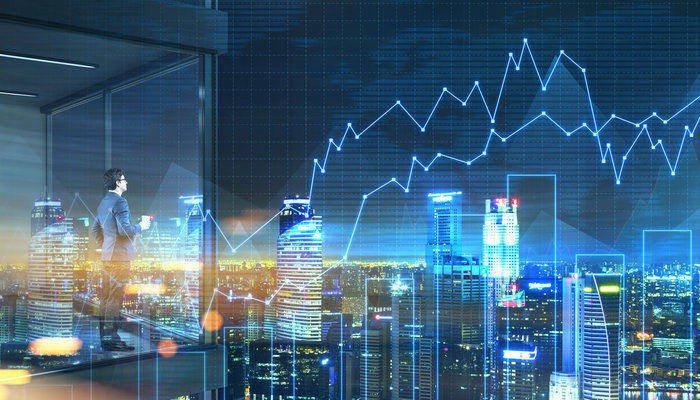 Launched in 2007, the Catalist is not "just" the Singapore Exchange's secondary board. It's the go-to board for investors looking for shares from dynamic, new companies.
In this post, Spiking takes a bird's eye view of Catalist and the kinds of companies that it hosts. We'll take a look at the differences between Catalist and the Mainboard, and why investing in Catalist stocks could be good for your portfolio. To get a bird's eye view of SGX-listed companies that you might want to invest in, use the Spiking app now.
 
What is Catalist?
Writing for Mondaq, Nicole Tan traces the beginnings of Catalist back to the etymology of its name — a combination of "catalyst" and "listing". As the board's name suggests, a company's listing on Catalist is what drives its growth.
The SGX launched Catalist to replace the Stock Exchange of Singapore Dealing and Automated Quotation system or SESDAQ, which used to be the Exchange's junior board. The launch was made after consulting the public, and conducting an extensive study of other market models, particularly the Alternative Investment Market in London.
Writing for Asia One, Goh Eng Yeow notes that Catalist was launched to encourage newer companies from around the region to list in Singapore. As such, companies that are welcome to list on Catalist are generally small companies with less than SGD10 million in pre-tax profit, and medium companies with SGD20 million in pre-tax profit or more.
A fair number of these companies could turn out to be tech companies. According to Yon Heong Tung writing for E27, the SGX is working on getting more tech companies to list. Many of these tech companies could also be foreign, with overseas companies bringing in 55% of the total funds raised by IPO on Catalist in 2015.
A company that lists on Catalist must have a sponsor to support it continually. If that company loses its sponsor, it could be delisted. The SGX does not require a company listing on Catalist to have a track record or meet any suitability requirements. Instead, the SGX will grant listing based on the sponsor's assessment of suitability.
The SGX has strict screening procedures for sponsors, which include annual audits that allow the SGX to review them. Sponsors must be independent of the company and conduct due diligence to be able to declare to the SGX that the company is suitable for Catalist listing. If the sponsor wishes to end its sponsorship of the company, it has to obtain the approval of the SGX.
It's the sponsor's job to make sure the Catalist-listed company fulfils its obligations and to offer advice where necessary. It is also its duty to notify the SGX of any anomalies in the company's operations, and if called for, to end its sponsorship.
 
How else is Catalist different from the Mainboard?
Apart from sponsorship, there are other key differences between Catalist- and Mainboard-listers. Vanessa Ng and Markus Poh Leong Kee on Asian Legal Business point out, for instance, that a company listing on the Mainboard has to comply with market capitalisation and profit rules, which don't apply at all to a Catalist-listed company.
A Mainboard-listed company also has to have a minimum consolidated pre-tax profit of at least SGD30 million for the last fiscal year, and an operating track record of three years. Its IPO market capitalisation also can't be less than SGD300 million.
Where a Catalist-lister is supervised and approved by its sponsor, a Mainboard-lister has to get approval from the SGX and the Monetary Authority of Singapore. You can track every stock spiking on the SGX Mainboard using the Spiking app.
Another a difference would be the SGX requiring only one Singapore-resident independent director for Catalist-listers, where a Mainboard-lister would need to have two. Miss Tan notes that such differences make it easier for foreign companies to list on Catalist.
Other differences pointed out by Rachel Boon writing for the Straits Times, include the Mainboard's Minimum Trading Price requirement of 20 cents per share not being required of Catalist-listed companies. The SGX watch list also doesn't apply to Catalist-listers.
Quoting SGX's head of listing compliance, Miss Boon writes that Catalist-listed companies have more flexibility for growth or for strengthening its financials. These companies have a higher general share issue mandate and acquisitions and disposal limits. Mr. Goh also says these companies have more leeway to engage in merger and acquisition activities (which Spiking has discussed in a previous post).
 
Should you invest in Catalist-listed shares?
Catalist-listed companies have done very well at the SGX. In his article for the Straits Times, Mr. Goh notes that the Catalist had its 100th listing this year, bringing the total number of Catalist-listers to 175, and its combined market capitalisation to more than SGD10 billion. In 2015, where the Mainboard only welcomed one new listing, Catalist had 12 IPO's (which Spiking has also discussed in a previous post).
Mr. Yon also notes that Catalist-listers made over SGD3 billion via IPO's, reverse takeovers, placements, rights and bond listings between 2013 and 2015. Catalist likewise has good liquidity and turnover velocity of over 100%.
Now, the prospectus of a Catalist stock comes with a warning that "companies listed on Catalist may carry higher investment risk when compared with larger or more established companies listed on the mainboard of the SGX".
However, as Mr. Goh points out in his Asia One article, not meeting the Mainboard's listing requirements does not automatically mean that a Catalist-lister carries more risk than say, a listed overseas company.
The prospectus also comes with a clause that emphasises how "companies may list on Catalist without a track record of profitability". This clause raises red flags for some investors — Mr. Goh noted the Central Provident Fund was wary of allowing its members to invest in Catalist-listers because it needed to be sure that these stocks were suitable investments for retirement savings.
 
Stay on top of SGX Stocks with Spiking
The Spiking app is a convenient way to help you choose which stocks to add to your portfolio. By following the buying and selling activities of more than 11,000 blue whale investors, you can see which stocks are moving and shaking up the SGX in real time. You can also discuss your Mainboard or Catalist stock picks with your fellow investors in Spiking's private discussion groups.
Download the Spiking app now from iTunes or Google Play, and find out how you can earn your Pioneer Member badge, which is available for a limited time only. Visit the Spiking app homepage today.