Success Stories from the Stock Market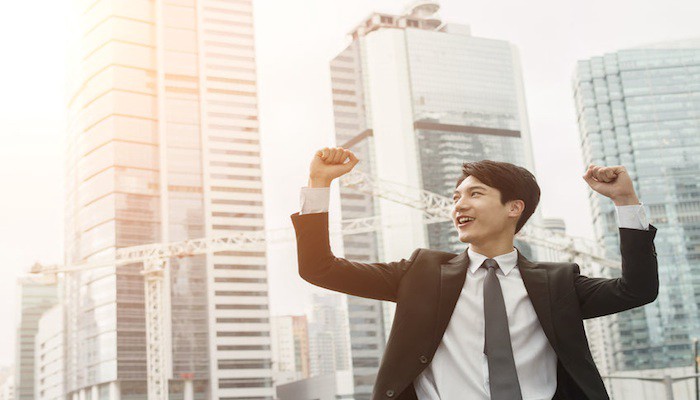 If they can do it, you can, too! On top of our weekly Sophisticated Investor Profiles, Spiking now takes a look at a few more homegrown Singaporean stock market success stories. These are investors who have managed to make the stock market work for them. We'll be checking out who they are and how they've managed to succeed, and hopefully learn a thing or two from them along the way.
Adam Khoo
Spiking has mentioned Mr. Khoo in a previous post about bagging ten-baggers, and in a way, it seems most fitting. Investing in the stock market played a significant role in Adam Khoo's rise to millionaire-status at age 26. But as rapid as that rise was, it did not happen overnight. As a child, Mr. Khoo was a poor student and was even expelled for his lacklustre academic performance.
It wasn't until his teens when things started looking up for Mr. Khoo. This was when he began his training in neuro-linguisting programming, and got his feet wet in the investment world. He began reading "Buffettology" and other investment books by Warren Buffet, and for New Year, his grandfather would give him Malaysian shares. By this time, Mr. Khoo was getting high marks in junior college, where he became president of the Economics Society.
As a grown-up investor with a honours degree in Business Administration today, Mr. Khoo prefers investing in companies with a lot of cash, low debts and high earning potential. He is generally risk-averse and would rather go for high returns, choosing to put his money in stocks, and favouring momentum and value investing strategies.
The SG Young Investor
The popular blogger behind SG Young Investment started out as an average student who failed his maths classes in primary school. His eventual succession of odd jobs, which included being a cable TV promoter and an internship as an English teacher in Vietnam, hardly had anything to do with maths, let alone investing.
Interestingly, our Young Investor went on to study engineering, but more fittingly, as it turns out, he ended up with a degree in economics. He started reading books such as Robert Kiyosaki's "Rich Dad, Poor Dad", and developed a desire to "take control of his financial future".
The Young Investor relates becoming "overly confident" after his first taste of stock market investing, which was moderately successful following a purchase of Singtel shares. He also admitted knowing nothing at the time of looking at a company's finances, business model or valuation.
He also admits to having bought bad stocks, the worst of which dropped to SGD1.10 from his purchase price of SGD2.20 during the 2011 European financial crisis. Since then, however, the Young Investor has managed to make four-figure profits and double-digit percentage returns from the stock market. His passive income from investing in 2015 was more than SGD3,500.
Dr. Daniel Kao
A medical doctor by profession with a double degree of Medicine and Surgery, Dr. Daniel Kao pursued investing in the stock market outside of his clinical practice. Though is he now a high-profile speaker guiding numerous aspiring investors and entrepreneurs, as well as a financial advisor to high net worth individuals, his early years had nothing to intimate a successful future career in stock market investment.
Dr. Kao was a prodigious student with excellent marks, who graduated at the top of his class from primary school. He was then chosen by the Singaporean government for the Gifted Education Programme. He continued his brilliant academic career through secondary school and junior college, until he began his medical studies.
But it wasn't until his post-graduate studies that he began studying stock market analysis alongside the principles of business ownership, eventually settling on value investing as his preferred strategy. Asia One relates how his mother got him started in the stock market when he was in his early 20's.
While he says he didn't quite appreciate the value of what his mother was teaching him at the time, Dr. Kao certainly seems to, now. In 2015, his portfolio generated as much as SGD2,000 a month, most of which he re-invested into the stock market.
Rayner Teo
Another successful trader who didn't do so well at school, Rayner Teo reveals having failed seven out of nine classes back in secondary three. After somehow making it through his O Levels and into Temasek Polytechnic, he found he had no inclination whatsoever for the Information Communications course he was taking.
But just like the SG Young Investor, Mr. Teo began reading trading and investment books in the army — among these books was the same "Buffettology" read by Mr. Khoo. Being enlisted instilled in him the values that would define his character and shape his outlook in life. It was at this time his interest in financial markets developed.
Upon leaving the army, Mr. Teo majored in banking and finance at the University of London. Though he struggled through his first two years, he managed to finish second in his class and give the valedictory speech. He then pursued a career as a proprietary trader, during which time he dabbled in the Japanese futures market and learned various approaches to trading.
As an investor, Mr. Teo admits to having lost half his trading capital before figuring out the approach that worked for him. He attributes this substantial loss of SGD10,000 (which, as was the case in our Young Investor's story, took place during the European financial crisis) to doing trading by the book.
After struggling with trades for four years, Mr. Teo says it took him six months to make up for his losses and start making profit. Today, Mr. Teo prefers the approach of trend following, although he maintains that there are different ways to trade and that "there is no right or wrong". He advises investors to "find something that suits your personality and lifestyle".
Spiking as a "Secret to Success"
Created to help investors succeed at the stock market, Spiking gives investors the verified information they need to make better-informed investment decisions. This information comes straight from the Singapore Exchange in real time, sent via the Spiking app to the app users practically as the updates happen.
Spiking users know when any of more than 8,000 sophisticated Singaporean investors are buying or selling shares, and are up to date on every stock spiking on any SGX index. Let Spiking help you write your own stock market success story — visit the Spiking app homepage today.