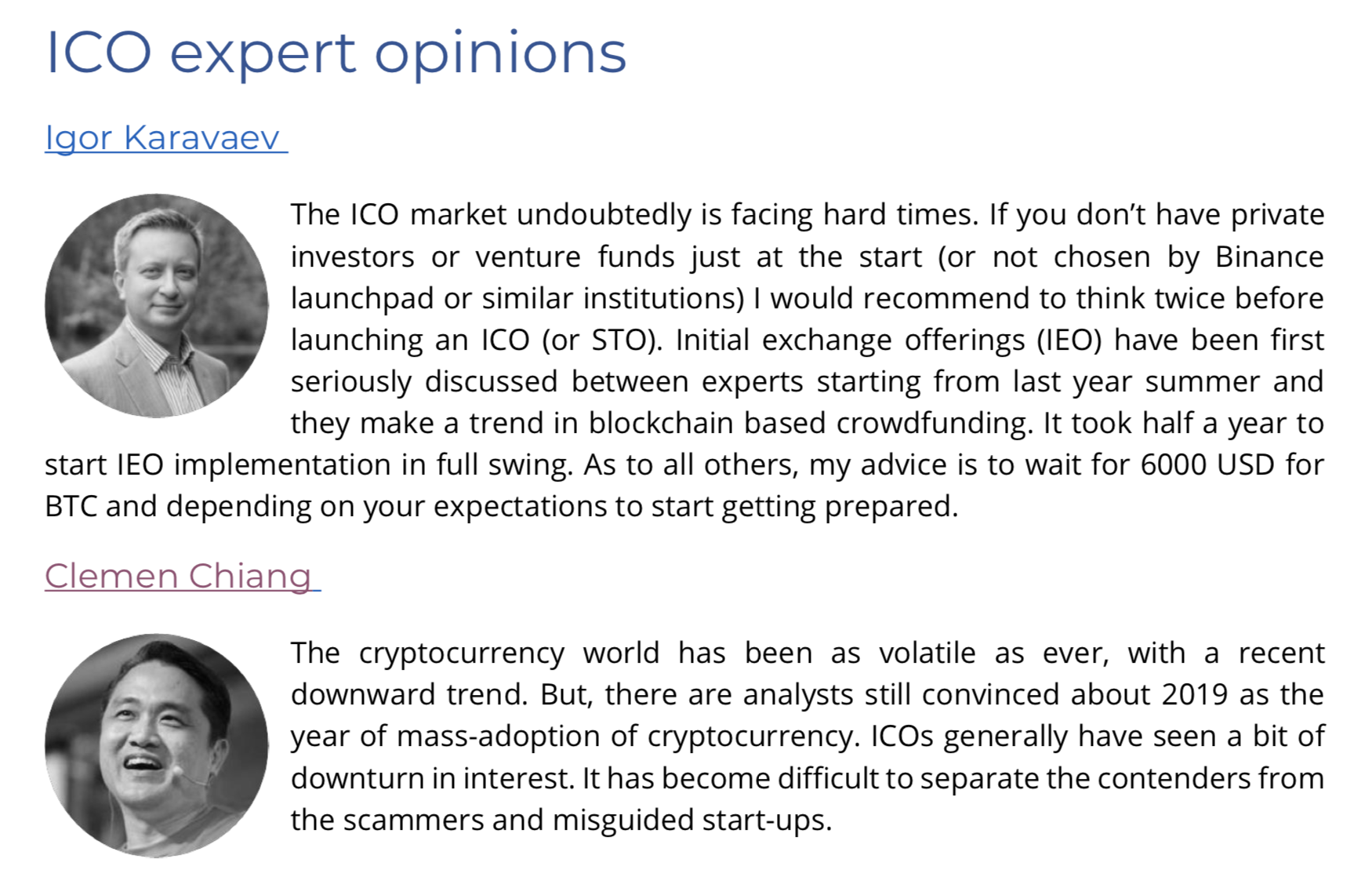 State of the ICO Market
Contributed to ICO Expert Opinions
Contributed to ICO Expert Opinions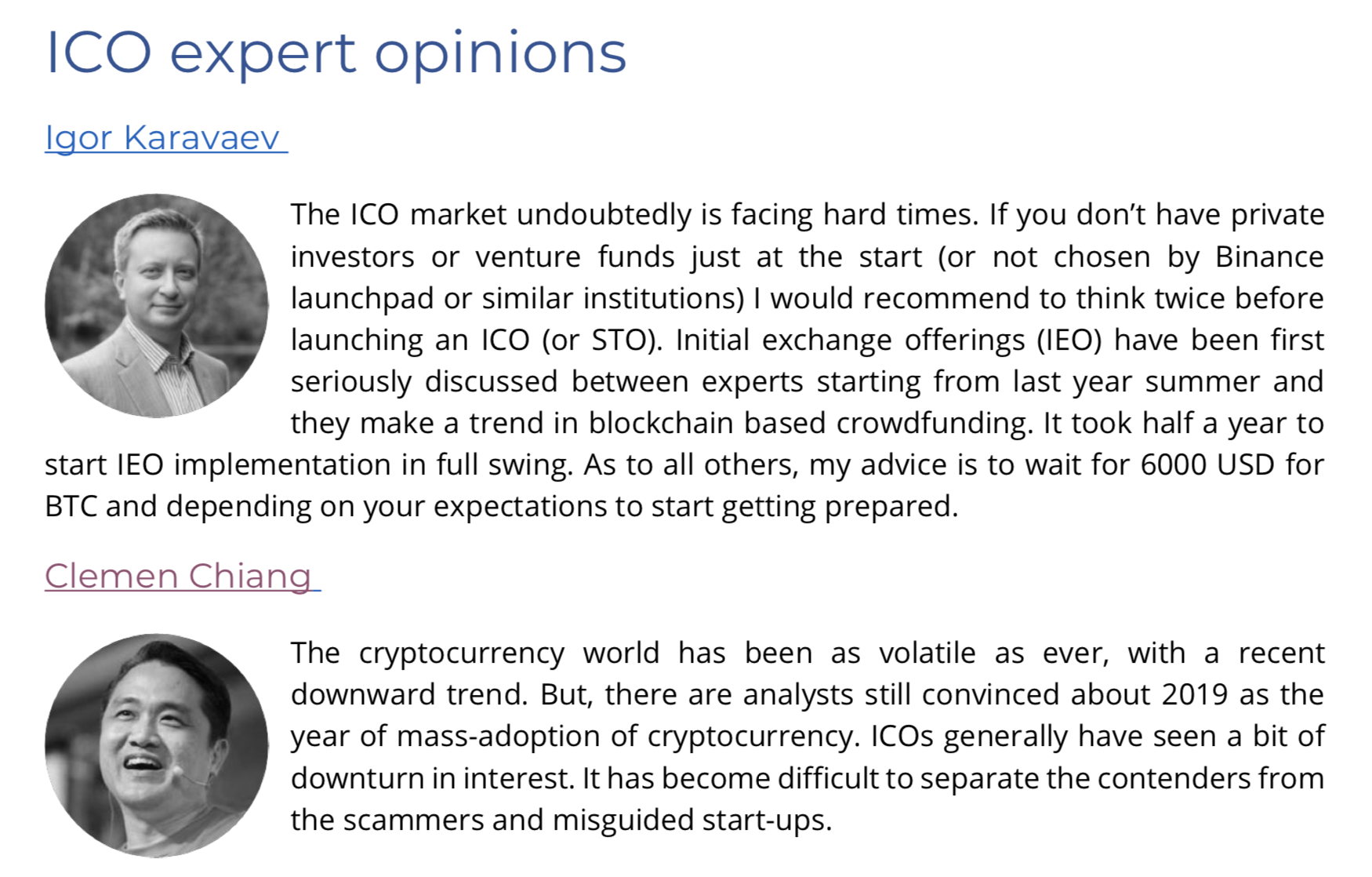 The cryptocurrency world has been as volatile as ever, with a recent downward trend. But, there are analysts still convinced about 2019 as the year of mass-adoption of cryptocurrency. ICOs generally have seen a bit of downturn in interest. It has become difficult to separate the contenders from the scammers and misguided start-ups.
Still, there are some interesting ICOs starting up in April. The European Cryptocurrency Exchange promises better regulation for professional traders. FieldCoin and Imusify are also ready to go at the start of the month. To say that the market forecast for Bitcoin in the coming months is good is an understatement. However, don't overlook the little guys. Bitcoin is still the front-runner, with ideas of it hitting $400,000 sooner rather than later. Some believe that this is a little far-fetched, but admit that the time is right for a crypto-breakout.
For some experts, Bitcoin remains that horse to bet on, but with slightly lower odds. The Winklevoss twins cemented their ties to Bitcoin via Gemini Trust recently. For others, it is Ripple. Ripple has been living up to its name; some impressive movement and a steady rise in popularity. It has long been touted as the currency to oust Ethereum from 2nd place in the rankings. The announcement of a new digital asset company from Fidelity US could be enough to trigger this rise.
Some forecasts are more specific than others. Interestingly, Reddit's regular Nostradamus, ScienceGuy9489, says that Ethereum is going to break in on April 24th precisely. Make of that what you will.
Finally, don't overlook the potential of Litecoin in this race. It is sometimes the quiet ones that you need to watch out for. Either way, many analysts seem to agree that we are on the cusp of a big year for many of the major cryptocurrencies and ICO. The coming month could be very interesting indeed.
---