Spiking Sets the Stage For Online Trade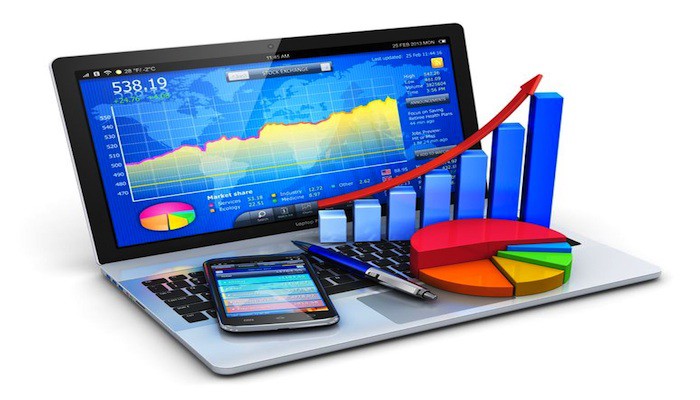 Remember the good, old days when investors had to hit the road and head for their stock broker's whenever they wanted to buy or sell? Nowadays, most of them simply hit "enter". Like a host of other financial services, from bank transactions to due diligence, stockbroking has long since made the transition from brick-and-mortar to bits-and-bytes.
The dizzying number of online options for investing in the stock market puts trading up there with the countless other "things people would rather do online". For brokerages, this simply means that if they aren't already offering their services online, they would do well to work with a savvy fintech company whose raison d'être is to aid stock market investors.
Why brokerages go digital
All sorts of stock market investors — from who those are just starting out to the seasoned, the savvy and the sophisticated — trade online. These investors may or may not have a traditional broker alongside their online one (if they're not one and the same).
But as there is more than one type of online broker, online investors are advised to choose brokerages which can help them with their specific trading needs or preferences.
Online brokers, Investopedia says, are particularly good for investors who don't have a whole lot of start-up funds. They are also ideal for investors who are more hands-on, and would rather pass on getting professional help to take on all of the responsibility for their investments.
As such, a brokerage might choose to offer their services online, for people who might choose them for being
more affordable than full-service brokers, because an online broker has no office, no certified investment advisors, and cost is usually on a per-transaction basis
easy to open an account with, because it's either free or costs very little
easy to use, because all you have to do is log on and start buying and selling
How online trading works
Buying and selling stocks online is pretty much the same as "trading in real life". As How Stuff Works puts it, an online broker simply takes the place of a human broker.
Online trading is generally a simple two-step process:
1. With the online broker acting as an order taker, the investor decides which stocks to buy and sell, and requests the trades.
2. The online broker executes the trades and stores the investor's money and shares in an account.
Some online brokerages do have human brokers who can give advice and help with trades as part of their service. Investors who need this advice and assistance will have to choose a brokerage that offers such services. Because just as there are different types of stock market investors, there also different kinds of online brokerages.
These online brokerages range from full-service firms to discount or options brokers. A full-service brokerage goes beyond buying and selling shares to offering a full suite of services which includes
banking services such as debit cards
investing
mortgage loans
saving
retirement planning
An online discount brokerage can also, on top of trading stocks, enable you to buy and sell
bonds
certificates of deposit
exchange-traded funds
fixed income funds
futures
mutual funds
options
What makes a good online brokerage
While online brokerages are not one-size-fits-all, here's what investors in general look for when choosing an online brokerage:
trading platforms for all investor levels
easy-to-use interface or simple navigation
great customer service and support features
reasonable fees and an easy-to-understand fee schedule
straightforward presentation of information
readily understood information
research and training resources
easy access to investment products
nimble switching between browsers
investment tools like calculators and charts
streaming or real-time news and updates
mobile trading features or a downloadable app
New investors will appreciate tutorials and personalised investment advice.
More experienced investors, or those who want more control over their trades, are likely to want advanced trading tools such as those that will make it possible for them to engage in activities like margin trading and short selling.
In terms of security, investors will want to make sure their brokerage is reputable with good security measures such as automatic logouts and encrypted transmission.
Why brokerages should work with Spiking
Business News Daily advises investors to choose an online stock trading service that provides data and analytical tools that will allow them to make well-informed investment decisions. In relations to this, respondents of the Frost & Sullivan Investors' Trading Behaviour and Users' App Testing Survey said that a database of publicly available real-time information would enable them to compete at the level of sophisticated investors.
A brokerage that partners with Spiking, therefore, will be able to give its customers a decided advantage in investment planning. This is because Spiking provides its users with up-to-the-minute updates straight from the Singapore Exchange. These updates stem from the disclosed trading activity of more than 8,000 sophisticated investors, or those who have invested in more than 5% of a listed company.
Any disclosures made are sent to Spiking users in real-time, once they have been verified by machine-reading algorithms which scan SGX filings. This real-time information enables Spiking users to act quickly on any stock spiking on the mainboard, or to take investment cues from the trading activity of the top investors they follow.
Working with Spiking will also give a brokerage the opportunity of a partnership with one of the hottest new fintech companies to come out of Singapore. Spiking has been featured as such, and recognised by the
Singapore Business Review (SBR's 20 Hottest Startups of 2016)
Benzinga Fintech Awards (Finalist for Research Platforms, Apps & Tools — Best in Class 2015, 2016)
Startupbootcamp Fintech (Finalist for Startupbootcamp Selection)
Quest Ventures
Spiking will soon be opening its doors to brokerages to enable buying and selling within the Spiking app. Visit the Spiking app webpage today to discover opportunities for your brokerage to serve digitally savvy investors who know and harness the power of real-time stock market information.