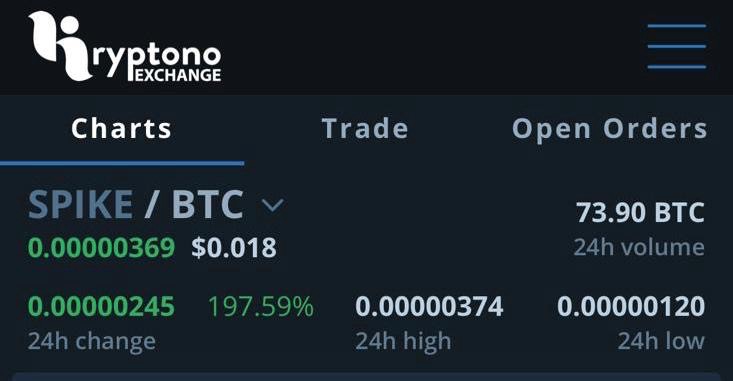 SPIKE 🚀 Spiking 197.59% in 3 Days
It's been a crazy past two weeks…
It's been a crazy past two weeks…
Here's why.
#1. SPIKE started trading on Kryptono Exchange on 1st April, 2019. We went live during one of the harshest winter season in cryptocurrency market. Case in point, Bitcoin was trading below US$4,200 since the beginning of December 2018 — four consecutive months of lackluster performance.
#2. On the second day that SPIKE went live, Bitcoin spiked up to break the US$4,200 resistance to hit a high of US$5,000. That was a major SPIKE!
#3. With this uplift in the cryptocurrency market, SPIKE shot up 197.59% on the third day of its listing. The 24-hour volume reached 73.90 BTC. This is by no means a small feat in the current market conditions.
We are deeply grateful and appreciative of your love & support 🙏
♥️ ♥️ ♥️ ♥️ ♥️ ♥️ ♥️ 
S P I K I N G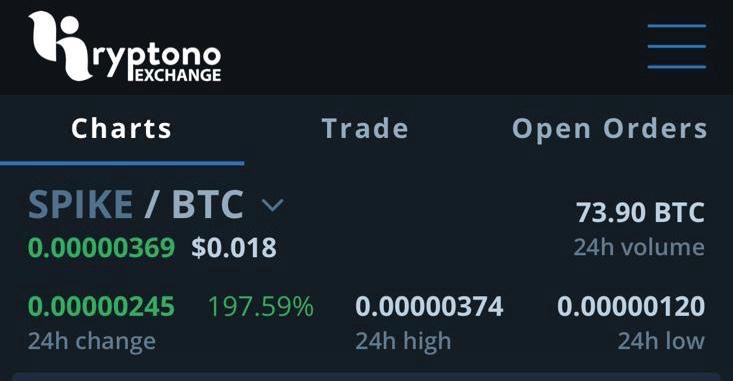 Moving forward, the next two weeks…
#1. 18th April → Block Live Asia 2019
I will be delivering a keynote address: "AI Bot to Predict US Stocks Based on Insider Trading" at the Marina Bay Sands Convention Center. For the first time, we will unveil the inaugural launch of Spiking AI Bot to the public. Tickets are limited. If you are interested to take part, please register here.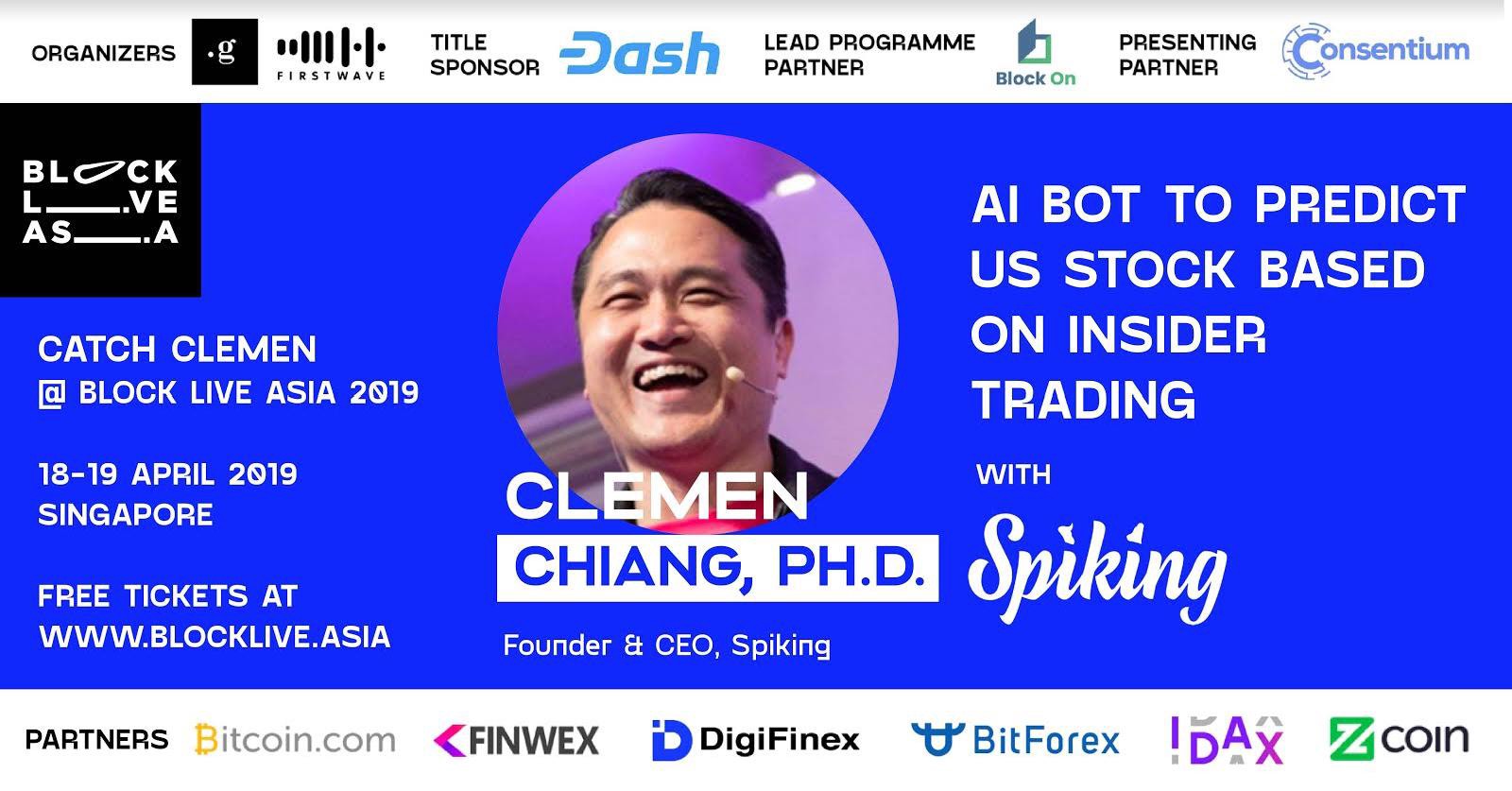 #2. 20th April → X-Wealth Taipei 2019
I will be presenting in Mandarin the topic: "一粒麦子,生命的奇迹" at Taipei. This is one of the most exciting event of the year with a strong line-up of international speakers. If you are in Taipei, please join us.
#3. 1st April to 15th May → SPIKE Listing Promotion
We have a 5 million SPIKE giveaway at Kryptono Exchange! There are four categories of prizes to be won. Please read the below poster for more details.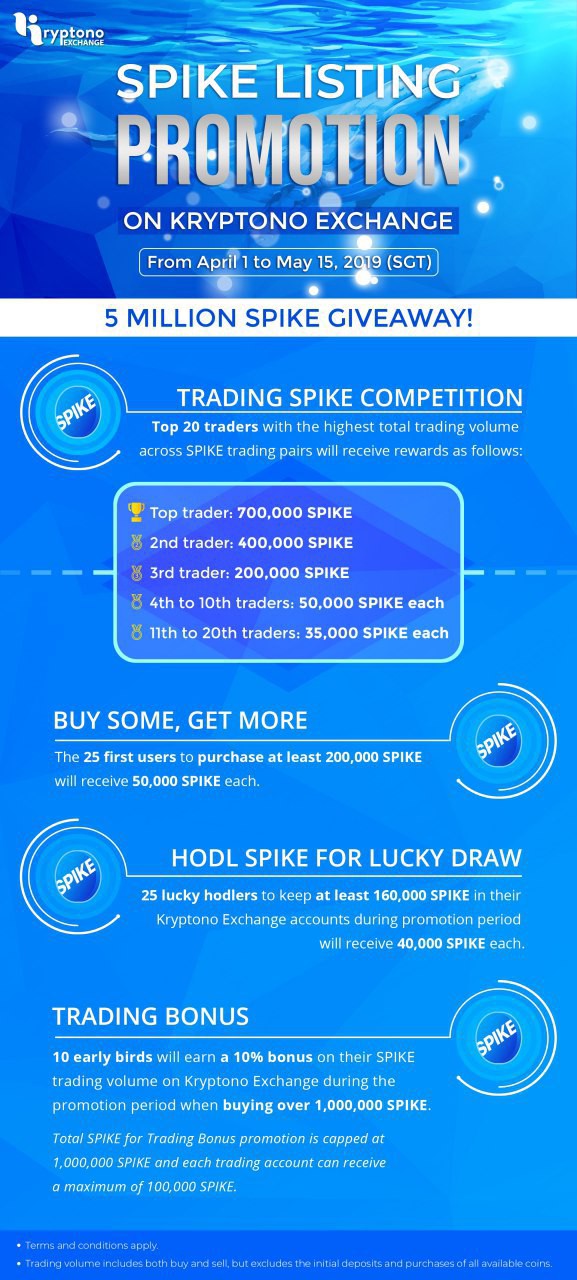 Later this week, we will be launching a brand new Spiking.com website. Please feel free to drop a note and let me know your feedback.
I ♥️ Spiking Your Freedom. 
You're Just One Spike Away!
PS. Check out Jewel Changi Airport. I'm a proud Singaporean 🇸🇬