Sophisticated Investor Profile: Yeo Khee Seng Benny
Smart investors don't put all their eggs in one basket, and Mr Yeo Khee Seng Benny can be said to be among the wisest. As a substantial…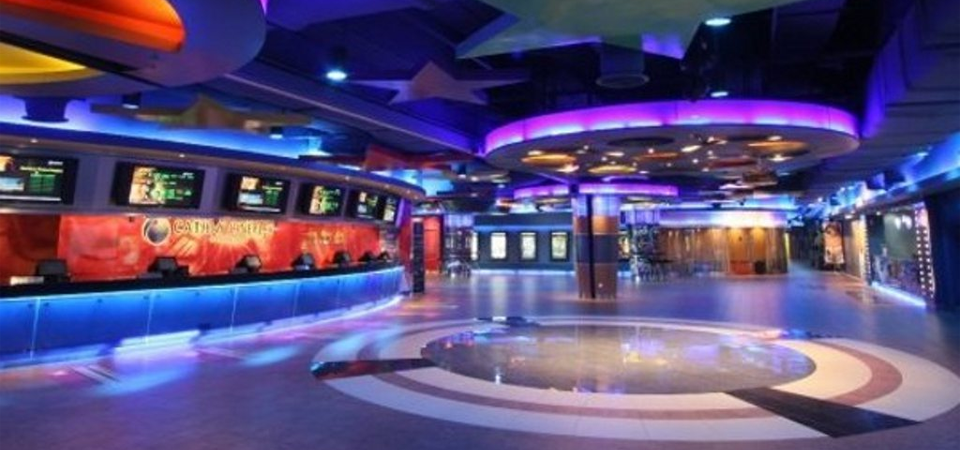 Smart investors don't put all their eggs in one basket, and Mr Yeo Khee Seng Benny can be said to be among the wisest. As a substantial shareholder of media content provider, mm2 Entertainment, Mr Yeo also owns shares in companies such as Transocean Oil, Kim Heng Offshore & Marine and Alpha Energy. He is also one of the top 20 largest securities account holders of Malaysian furniture manufacturer, Versalink Holdings. His position as managing director of boat rental and leasing company, Tomiura Nippon Chartering, as well as Transocean Oil, likewise reflects the diversification of his business activities.
What kinds of stocks go into a sophisticated investor's portfolio?
Spiking spotted Mr Yeo in early December investing in mm2 Asia, which produces movies and programmes for TV, advertisers and the Internet. The company is also involved in content distribution and sponsorship, 3D animation and visual effects, and cinema operation which includes ticket sales and concession, hall rentals and screen advertising.
But much of Mr Yeo's portfolio includes shares of companies such as Transocean Oil, an independent bunker supplier and trader which operates over 10 bunker barges supplying marine fuel, marine gas, marine diesel and low sulphur marine gas oils. The company services international ships coming into Singapore and other regional ports.
Mr Yeo is also one of the 20 largest registered shareholders of Kim Heng Offshore & Marine Holdings, owning 3 million shares or 0.42%. Kim Heng is a Singapore-based integrated offshore and marine value chain services provider involved in offshore rig repair, maintenance and refurbishment, as well as fabrication, vessel newbuilding, painting and blasting.
Alpha Energy is another such jewel in Mr Yeo's investment crown — likewise headquartered in Singapore, the company develops oil and gas assets of proven and proven & probable reserves such as Alaska's Mustang oilfield.
Shaking things up a little in Mr Yeo's portfolio is his ownership of 1.62% or more than 2.1 million shares of Versalink Holdings, whose system furniture products and services reach over 40 countries in Australasia, Asia, the Middle East, Africa and North America.
Mr Yeo in Action
Mr Yeo's latest trading activities include increasing a total of 1.8 million deemed shares of mm2 Asia at SGD0.445 in early December last year. Keep track of Mr Yeo Khee Seng Benny's next stock market moves at https://spiking.com/v/yeokheesengbe, and mm2 Asia at https://spiking.com/sgx/1b0-mm2-asia-ltd.
For more from over 11,000 blue whale investors and every superstar stock spiking at the SGX, download the Spiking app from the App Store or Google Play today. For the hottest stock picks of the week delivered straight to your inbox, subscribe to the Spiking Weekly Letter now.
Photo credit: http://www.cinema.com.my/Articles/news_details.aspx?search=2015.n_mm2asiaacquires_25009&title=mm2-Asia-acquires-two-Cathay-cinemas-for-RM40-million#RaQUQwCPkVuSL6W8.97
Sources:
tva.onscreenasia.com/2015/12/mm2-asia-new-share-placement/
www.transoceanoil.com/management.php
www.hoovers.com/company-information/cs/marketing-lists.TOMIURA_NIPPON_CHARTERING_PTE_LTD.090d8a45220330f8.html
www.insage.com.my/ir/cmnsg/sgtrps01/tsh.aspx?Symbol=40N
listings.findthecompany.com/l/269260670/Tomiura-Nippon-Chartering-Pte-Ltd-in-Singapore-Singapore
www.reuters.com/finance/stocks/companyProfile?symbol=MM2A.SI
www.transoceanoil.com/aboutus.php
www.kimheng.com.sg/company-overview/
kimheng.listedcompany.com/misc/ar2015/files/assets/basic-html/page99.html
www.alphaenergy.com.sg/
www.insage.com.my/ir/VERSALINK/default.aspx