Sophisticated Investor Profile: Winston Chia Wing Keong
Winston Chia Wing Keong didn't have it easy when he first started. But like anybody who perseveres, he was able to make strides towards…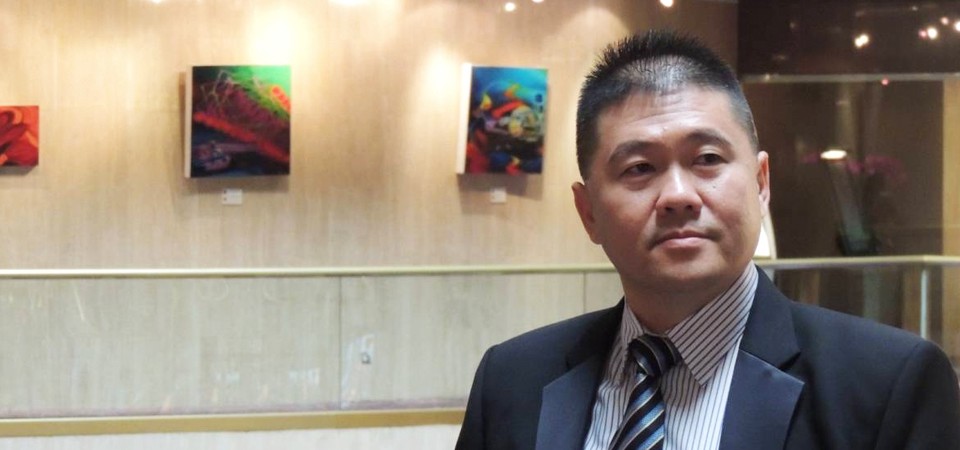 Winston Chia Wing Keong didn't have it easy when he first started. But like anybody who perseveres, he was able to make strides towards success. If you know which stocks to buy, follow this blue whale investor's tracks and boost your portfolio.
Building Blocks
Mr. Chia left his university education prematurely to join his father's carpentry business, Wah Heng Design, which later became an SGX-listed company. He was not handed a good position, but rather, he started at the bottom with utility work. Eventually, he was able to work his way up and he was given hands-on experience. This helped him learn a lot about different aspects of the business, from operations, the technical side, and administration.
The insights he gleaned from that experience is what he used as a stepping stone to establish interior fit-out solutions company, Serrano Holdings, in February 1993. In that same year, he set up a production facility in Vietnam which was the start of the company's venture into the Vietnamese retail market.
Proactive in the company's activities, he is one who never fails to visit various construction sites to check on and support his staff, to be up to date with what's happening on the factory floor daily. Outside of work, he also joins his staff on weekends to enjoy breaking a sweat by playing center forward on the Serrano soccer team.
Mr. Chia believes that the strength of the company must be cognizant of the team behind it. For him, this is an important asset that will bring the company forward. Furthermore, he believes that this team effort should be complemented by the input of experts to be able to push through a diverse and highly competitive marketplace.
In 2014, Mr. Chia was among the 14 who were recognized in The Asia Pacific Entrepreneurship Awards (APEA), the most prestigious awards for entrepreneurship. This award-giving body recognizes the importance of investment in people and responsible entrepreneurship within businesses.
Serrano Holdings
The company started out having to contend with financial challenges because it was essentially self-funded, and had yet to build a name in the industry. Back then, whether it was taking out loans or using his personal credit card, Mr. Chia did what he could just to pay his staff.
Slowly, Mr. Chia started to earn people's trust and scored investments. This reputation also translated into his company being regarded as a trusted partner. Today, Serrano holds a presence in eight of the ten ASEAN countries tapping into every aspect of furniture and furnishing.
The company customizes, manufactures, supplies and installs interiors for property development and refurbishment projects in Singapore and Southeast Asia. They cater to residential, hospitality, retail and commercial sectors. They also design, manufacture and supply furnishings under the brand name Sanzio.
Serrano attributes its success to the people behind it. In fact, a lot of the staff have been in the company for more than a decade. This goes to show that Mr. Chia not only runs a business, but runs it like a family.
Mr. Chia in Action
Mr. Chia's investing action runs solely on Serrano. In January 28 of this year, he sold 6.44 million direct shares, which was preceded by another 300K direct shares he sold on January 13.
Follow Mr. Ciha's buying and selling actions at https://spiking.com/v/winstonchiawi and keep tabs on Serrano's market performance here, https://spiking.com/sgx/40r-serrano-limited. Get real-time updates from Singapore's blue-whale investors and the latest stock spiking at the SGX. Keep it right at your fingertips and download the Spiking app from the App Store or Google Play now.
Sources:
http://www.bloomberg.com/research/stocks/private/snapshot.asp?privcapId=274163630
http://asiarisingtv.com/14-singapore-entrepreneurs-win-asia-pacific-entrepreneurship-awards-2014/
http://www.reuters.com/finance/stocks/overview?symbol=SERR.SI
https://www.bloomberg.com/profiles/people/18990184-wing-keong-chia
http://serrano.com.sg/history
https://spiking.com/sgx/40r-serrano-limited
http://enterpriseasia.org/apea/singapore/awards/sg-2014/winston-chia-wing-keong/
Photo Source:
http://enterpriseasia.org/apea/singapore/awards/sg-2014/winston-chia-wing-keong/attachment/mr-winston-chia_serrano-holdings-pte-ltd_1/