Sophisticated Investor Profile: Wee Ee Chao
So much to do, so little time. Mr. Wee Ee Chao has more than enough to do as Executive Chairman and Managing Director of UOB-Kay Hian…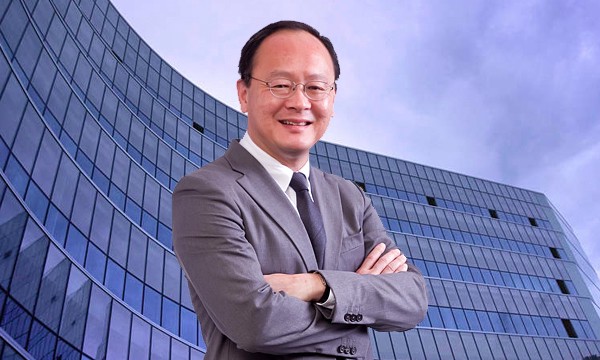 So much to do, so little time. Mr. Wee Ee Chao has more than enough to do as Executive Chairman and Managing Director of UOB-Kay Hian Holdings, yet he somehow finds time to sit on the boards of several other industry-leading companies. One of the most followed sophisticated investors on Spiking, Mr. Wee is also active in real estate investment and development. Download the Spiking app to follow more celebrity investors today.
Over 30 Years at UOB-Kay Hian
After obtaining his bachelor's degree in Business Administration from American University in Washington, D.C., Mr. Wee went on to become Managing Director of Kay Hian and Company in 1981. By 1996, he had become Kay Hian's Chairman. When Kay Hian merged with UOB Securities in 2000, Mr. Wee became Chairman of the newly formed company.
UOB-Kay Hian is an investment holding company that is involved in activities such as stockbroking, futures broking and investment trading. The company is active in countries including Singapore, Hong Kong and Thailand. Mr. Wee is now also Chairman of UOB Kay Hian Securities Thailand, a company listed on the Stock Exchange of Thailand (SET).
To get the latest from the SET and nine other stock exchanges across the region, use the Spiking app now.
Other Board Memberships
Mr. Wee has also made his mark in real estate development and investment, being Deputy Chairman and CEO of real estate company, Kheng Leong. Once Director of the Pan Pacific Hotels Group, he was also First Vice President of the Real Estate Developer's Association of Singapore, as well as a former Chairman of the Singapore Tourism Board.
Mr. Wee is likewise Deputy Chairman and non-executive director of pharmaceutical company, Haw Par Corporation (which Spiking has featured in a previous post). His other management positions include being Non-Executive and Non-Independent Director of the UOL Group, Wee Investments, and the Wee Foundation, and previous chairmanship of AEC Securities.
Mr. Wee in Action
Mr. Wee's latest trading activities include increasing 49,400 deemed shares of UOB-Kay Hian Holdings at SGD1.315 earlier this month. He also increased a total of 132,900 deemed shares of the same company at SGD1.31 at about the same time.
Follow the action of Mr. Wee Ee Chao at https://www.spiking.com/v/weeeechao, and find out who's buying and selling shares of UOB-Kay Hian Holdings at https://spiking.com/sgx/u10-uobkay-hian-holdings-limited. You can also receive updates from more than 11,000 blue whale investors, and every other stock spiking at the Singapore Exchange.
Download the Spiking app now from the App Store or Google Play today to get your Pioneer Member badge, available for a limited time only. To get started, visit the Spiking app homepage today.
Photo credit: http://www.hawpar.com/about-us/board.html