Sophisticated Investor Profile: Wee Cho Yaw
With a net worth of $4.7 billion and sitting at #7 of the Forbes Singapore's 50 Richest (2016), Dr Wee Cho Yaw is a Singaporean businessman…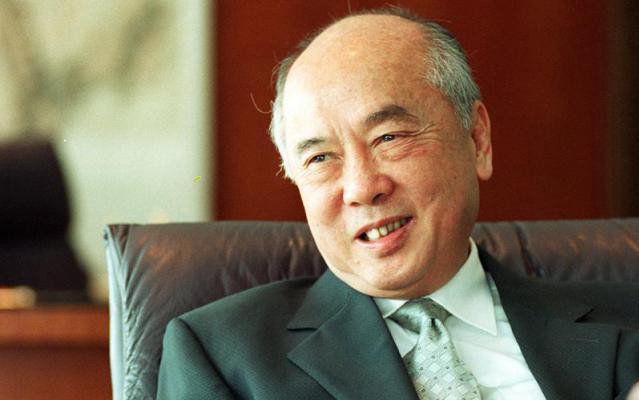 With a net worth of $4.7 billion and sitting at #7 of the Forbes Singapore's 50 Richest (2016), Dr Wee Cho Yaw is a Singaporean businessman who is connected to 74 board members in 17 different organizations across 20 different industries. He is also a veteran banker with more than 50 years' experience in the banking industry.
Dr Wee was conferred an Honorary Degree of Doctor of Letters by National University of Singapore in 2008. He received a second Honorary Degree of Doctor of Letters from Nanyang Technological University in 2014. Both Degrees were conferred in recognition of his long-standing support of education and outstanding contributions to community welfare and the business community. In 2011, he received the Distinguished Service Order, Singapore's highest National Day Award, from the President of Singapore for his outstanding contributions to the economic, education, social and community development fields in Singapore. Dr Wee was conferred the Businessman Of The Year award twice at the Singapore Business Awards in 2001 and 1990. He received the inaugural Credit Suisse-Ernst & Young Lifetime Achievement Award in 2006 for his exceptional achievements in the Singapore business community. The Asian Banker presented the Lifetime Achievement Award to him in 2009. Discover more hight-net-worth and high-profile investors with the Spiking app today.
A man of multiple responsibilities
Before serving as the Chairman Emeritus and Adviser, Dr Wee had previously served in the positions of Chairman and Chief Executive Officer of United Overseas Bank from 1974 to 2007. Founded by Dr Wee's father Wee Kheng Chiang, UOB expanded its branch network in Singapore and internationally, and further diversified into the finance business, property, insurance, realty, trustee and executor services, lease financing and merchant banking. The bank went public in 1970.
Dr Wee has also been Chairman of the Haw Par Group since 1978. He was appointed to the Board on 31 October 1975 and was last re-appointed on 28 April 2015. He is the Chairman of the Investment Committee and a member of the Remuneration and Nominating Committees. Haw Par Corporation Limited is involved in healthcare and leisure products. It is the company responsible for Tiger Balm ointment. Its brands include Tiger, Kwan Loong and it also owns and operates weekend and leisure time destinations such as oceanariums and bowling centers.
His Other Current Directorships and Principal Commitments
United Overseas Bank (Malaysia) (Chairman Emeritus and Adviser)
United Overseas Insurance (Chairman)
PT Bank UOB Indonesia (President Commissioner)
United Overseas Bank (China) (Supervisor)
United Overseas Bank (Thai) Public Company (Chairman)
Pan Pacific Hotels Group (Chairman)
United Industrial Corporation (Chairman)
Marina Centre Holdings
Nanyang Technological University (Pro-Chancellor)
Singapore Chinese Chamber of Commerce & Industry (Honorary President)
Singapore Federation of Chinese Clan Associations (Honorary President)
Singapore Hokkien Huay Kuan (Honorary President)
Wee Foundation (Chairman)
Check out these SGX stocks with the Spiking app now.
Dr. Wee in Action
Dr. Wee's latest trading activities include buying 358,100 direct shares of United Overseas Bank Ltd at $15.83 in early October. He also bought 86,800 direct shares of the same company at $0.046 at at about the same time.
Follow the investing action of Dr. Wee Cho Yaw at https://spiking.com/v/weechoyaw, and check out the performance of United Overseas Bank Limited at https://spiking.com/sgx/u11-united-overseas-bank-ltd, Haw Par Corp Limited at https://spiking.com/sgx/h02-haw-par-corp-ltd and UOL Group Limited at https://spiking.com/sgx/u14-uol-group-limited. Download the Spiking app at the App Store or from Google Play for real-time updates on the latest SGX stock spiking, and from more than 11,000 sophisticated investors. To subscribe to the Spiking Weekly Newsletter, visit the Spiking homepage today.
Photo credit:http://www.mce.com.sg/board-of-directors/