Sophisticated Investor Profile: Wang Yu Huei
Health Investor Asia calls him a "serial investor" — and with good reason. Mr Wang Yu Huei is a significant shareholder in several major…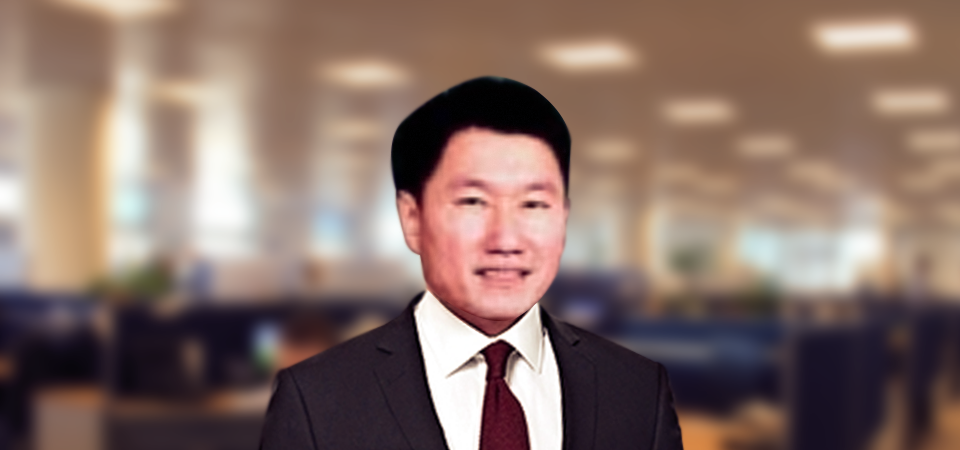 Health Investor Asia calls him a "serial investor" — and with good reason. Mr Wang Yu Huei is a significant shareholder in several major companies, with his buying and selling activities finding their way into the Spiking Weekly Letter. Among his noteworthy investments are Equation Summit, HanKore Environment, Acromec and Asdew Acquisition, of which Mr Wang is managing director.
Key to the Equation
Originally incorporated as Heshe Enterprises back in 1975, Equation Summit is an investment holding company that started out in garment manufacturing and the import, export and wholesale of ready-to-wear apparel. The company also engaged in wine and wine-related product retail, food and beverage, and property investment and development.
Today, Equation Summit is involved in energy management services, e-waste and recycling, technology and construction materials. It has several subsidiaries, joint ventures and associates in Singapore, China, the United States, the Cayman Islands, the British Virgin Islands, Samoa, Hong Kong and Germany. An SGX public announcement reported Mr Wang as a new substantial shareholder of Equation Summit in November last year.
Having a Hand in HanKore
Originally incorporated as Bio-Treat Technology, Beijing-based HanKore Environment Tech Group is an investment holding company operating in China's water and environment sector. The company is involved in wastewater treatment services and environmental protection technology.
Writing for Motley Fool in 2014, James Yeo noted that HanKore had interests in 17 large scale municipal wastewater projects in major cities including Beijing, Jiangsu, Shandong, Shaanxi and Henan. As a substantial owner of the company, Mr Wang purchased 51.02 million shares for a total of SGD4.9 million, following a 22% drop in HanKore's share price in early May. The purchase increased Mr Wang's stake in the company from 10.01% to 11.02%.
Active in Acromec
Acromec is a specialist engineering services provider that designs, constructs and maintains controlled environments for hospitals and laboratories. The company's clients include the Novartis Institute for Tropical Diseases, National University Hospital, Singapore General Hospital, Fusionopolis II and Johnson Matthey Singapore.
When the company made its IPO last year, the offering was 5.3 times oversubscribed. Health Investor Asia reported Mr Wang as having made the biggest single investment, when he bought 5.7 million Acromec shares or 4.7% of the shares being offered.
Mr Wang in Action
Mr Wang's latest trading activities include increasing 210 million shares of Equation Summit at SGD0.007 via conversion in late November last year. A week or so earlier, he increased another 420 million deemed Equation shares at the same price via placement. Last October, Mr Wang also reduced 709,000 deemed shares of Sino Grandness Food at SGD0.356.
Follow the investing action of Mr Mr Wang Yu Huei at https://spiking.com/v/wangyuhuei, and the performance of Equation Summit at https://spiking.com/sgx/532-equation-summit-limited .
Get more up-to-the-minute updates from over 11,000 sophisticated investors and the latest stock spiking at the SGX — download the Spiking app from the App Store or Google Play now. For more on the week's headline-making stocks, subscribe to the Spiking Weekly Letter today.
Sources:
http://infopub.sgx.com/Apps?A=COW_CorpAnnouncement_Content&B=AnnouncementToday&F=NNOK992DO2S0H6WK&H=d252a183fcecb3f1fad2351adc466cf2c911522e21bbace840155038648b6989
http://www.eqsummit.sg/about.htm
http://www.eqsummit.sg/about_comp.htm
http://www.bloomberg.com/research/stocks/private/snapshot.asp?privcapId=9301619
https://www.fool.sg/2014/05/22/3-companies-with-insider-activity-11/
http://www.healthinvestorasia.com/(X(1)A(rhqJwamo0gEkAAAAYjBlODViNGEtNmYwMS00ZjBiLWIyZDktODNiN2YwYjRhNjU3Gcvtg0O57Os1UG0kl7k63nO8mLw1))/ShowArticle.aspx?ID=1556
http://www.acromec.com/profile.html
http://www.acromec.com/project-showcase.html