Sophisticated Investor Profile: Tong Jia Pi Julia
Meet the co-founder of a leading Singapore-based consumer electronics manufacturer. Miss Tong Jia Pi Julia is an Executive Director as well…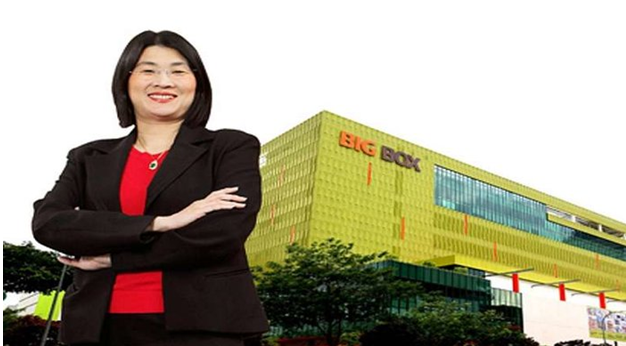 Meet the co-founder of a leading Singapore-based consumer electronics manufacturer. Miss Tong Jia Pi Julia is an Executive Director as well as co-founder of TT International, and sits on its Executive, Nominating and Remuneration Committees. She also heads the company's Corporate Planning and Business strategies, and oversees its administrative functions and operations. Use the Spiking app to find and follow your favourite power players at the Singapore Exchange today.
Miss Tong's TT International
Born in Myanmar, Miss Tong earned her Bachelor of Arts degree from the Institute of Education in Yangon, Myanmar. She went on to accumulate a total of more than 30 years of trading experience in various consumer products in developing economies. Miss Tong founded TT International with her husband, Mr Sng Sze Hiang who is the company's Chairman and CEO (find him on Spiking at https://spiking.com/v/sngszehiang).
First incorporated in 1984, TT International began producing its own brand of audio-visual and audio products, AKIRA, in 1999. The company has a product range comprising more than 4,000 models, which have become popular in developing economies around the world. It became a Main Board-listed company at the SGX in 2000. Discover great SGX stocks for your portfolio with the Spiking app now.
Miss Tong has played a key role in the company's growth over the years, being involved in new business development. One of the biggest challenges she ever had to face in growing the company was described in a 2015 Straits Times article — Miss Tong stood firm and stayed positive even as she had to sacrifice much to keep the company running in the wake of the 2008 financial crisis.
By working closely with creditors to attract investors and refinance the company's debt, Miss Tong remains focused on growing TT International. The company's expansion plans include increasing its retail network to 300 branches in markets such as Indochina and Indonesia by 2019.
Miss Tong in Action
Miss Tong's latest trading activities include reducing 199,400 deemed shares of TT International Limited in late September. She increased 47,900 deemed shares of the same company mid-September, after reducing 151,500 deemed shares also of TT International in late August. Follow the trading action of Miss Tong Jia Pi Julia at https://spiking.com/v/tongjiapijuli and track the performance of TT International at https://spiking.com/sgx/t09-tt-international-limited.
Get the latest on the hottest stock spiking at the SGX, as well as updates from more than 11,000 blue whale investors. Download the Spiking app from the App Store or Google Play to receive the Spiking Weekly Letter. Visit the Spiking app homepage now.
Photo credit: http://www.straitstimes.com/business/companies-markets/back-from-the-brink-with-steely-resolve