Sophisticated Investor Profile: Toh Soon Huat
Toh Soon Huat is the corporate veteran and investor with a heart and an outstretched hand willing to help. Behind his adroitness in making…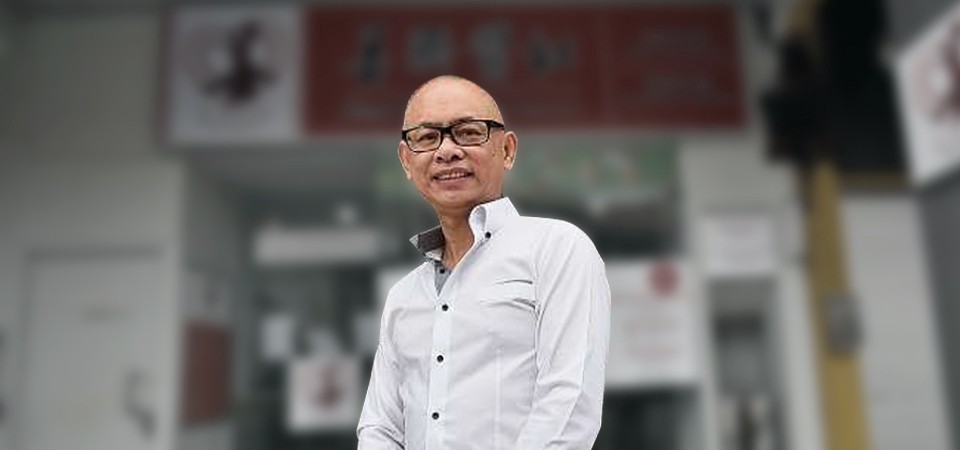 Toh Soon Huat is the corporate veteran and investor with a heart and an outstretched hand willing to help. Behind his adroitness in making good investment calls, this man also invests his time in noble causes.
Mr. Toh is the seventh in a brood of twelve born to a taxi driver and a stay-at-home mom. A single income wasn't enough to feed a dozen, pushing the young Mr. Toh and some of his siblings to drop out of school despite his excelling in his studies.
Persistent and determined to help out, the young entrepreneur jumped from one odd job to the next before he finally opened a small furniture shop in 1984. This venture would eventually become Novena Holdings, now known as Viking Offshore and Marine Limited.
Novena was established as one of the leading local retailers in home furnishings with a fairly large retail network in the region. Mr. Toh's intense involvement in the Group's growth enabled him to establish a chain of furniture and retail stores, as well as a chain of beauty retail stores and beauty salons in Singapore.
Even though he was once deprived of an education because of financial constraints, Mr. Toh did not let this faze him. He proved that it is never too late to improve yourself, by earning a PhD in Business Administration for professional studies at Southern California University in Santa Ana, USA in 1999. He also received an Honorary PhD in Business Administration from Honolulu University, USA in 2001.
Profession and Passion
Mr. Toh served as the Executive Director of Jubilee Industries Holdings Ltd. from April 2013 to July 2014. He has more than three decades of experience in business development, particularly in the area of branding and retail.
However, it was his struggle to make ends meet that fueled his passion for helping others in the same situation. Now that he is in a position to help, he took it upon himself to help others. In an interview, he shares that, "Some people say they will donate their (assets) to charity after their death. For me, I don't believe in doing that after I die. I think one should do it now."
Mr. Toh is currently the chairman of Sian Chay Medical Institution, a Traditional Chinese Medicine (TCM) charity clinic. He is committed to growing the network of clinics and wellness centres all over Singapore. He also championed free services at all TCM clinics for all Pioneer Generation card holders.
Singapore eDevelopment Limited
In 2014, Mr. Toh came on strong as a substantial shareholder of Singapore eDevelopment Limited (SeD) after he acquired 30 million SeD shares cum-rights. Formerly known as CCM Group Limited, the company changed its name to Singapore eDevelopment in August 2014, having been incorporated in 2009. It is a Singapore-based investment holding company which operates through its three segments, International Property Development, Information Technology Related Businesses, and Capital Market Services in Singapore, Australia and the United States.
Investing Action
As of January 24, 2017, Mr. Toh had sold 8.6 million direct shares of Singapore eDevelopment Ltd. at SGD0.075. This was preceded by an increase of 14.2 thousand deemed shares of the same company in May of 2015. His most substantial purchase was on September 23, 2014 when he acquired 1.5 billion direct shares. However, in between trades, Mr. Toh has remained an active investor in other companies.
Follow Mr. Toh Soon Huat's investing action at https://spiking.com/v/tohsoonhuat, or keep tabs on Singapore eDevelopment (SeD) at https://spiking.com/sgx/40v-singapore-edevelopment-ltd.
Get the latest buying and selling updates of more than 11,000 sophisticated investors and every stock spiking at the SGX through the SPIKING app now. You may download it from the App Store or Google Play. Stay in the know with Spiking's stock picks of the week by subscribing to our weekly newsletter, here.
Photo Source:
http://www.straitstimes.com/singapore/tcm-chain-to-treat-seniors-for-free
Sources:
https://spiking.com/v/tohsoonhuat
http://business.asiaone.com/news/former-businessman-gave-lucrative-job-save-charity-tcm-clinic
http://www.bloomberg.com/research/stocks/people/person.asp?personId=8044198&privcapId=60950874
http://www.straitstimes.com/singapore/tcm-charity-clinic-gets-1m-donation
https://www.google.com/finance?cid=583068892087087
http://www.straitstimes.com/singapore/tcm-chain-to-treat-seniors-for-free
http://novena.listedcompany.com/misc/ar2007.pdf