Sophisticated Investor Profile: Tay Wee Kwang
Energy doesn't necessarily equate with environmental depredation — not if you're electronic engineer, Mr Tay Wee Kwang, who co-founded…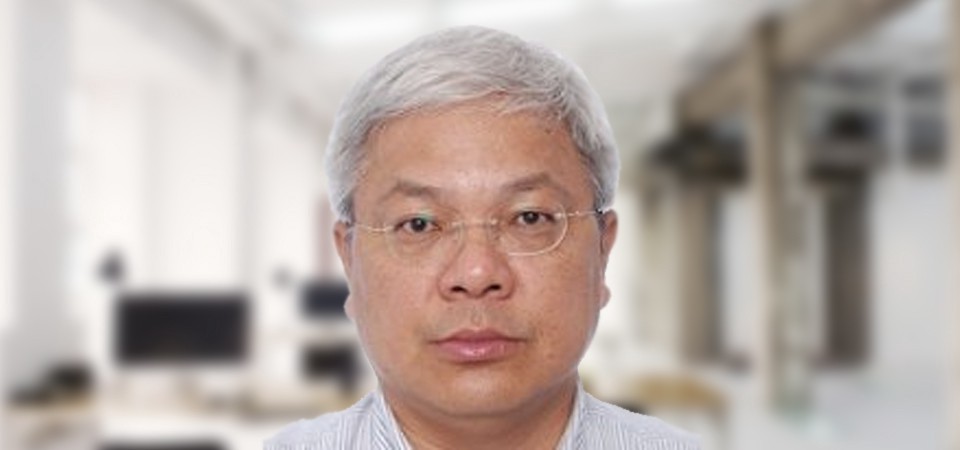 Energy doesn't necessarily equate with environmental depredation — not if you're electronic engineer, Mr Tay Wee Kwang, who co-founded Beijing E-Star Electric Technology. Beijing E-Star is an associate company of SGX-listed investment holding company, Ziwo Holdings, where Mr Tay is non-executive director.
Beijing E-Star is currently working on building charging stations for electric vehicles in China. In a Straits Times article by Ann Williams, Mr Tay says the demand for electric vehicles and supporting infrastructure is bound to grow, as China's government prioritises efforts to combat air pollution.
Energetic Executive
Mr Tay attended the National University of Singapore and has a BSc, MBA, SMIES, MCIBSE and CEng. Armed with such degrees, he spent a good part of his career in the energy business. From 1997 to 2009, he was Business Development Director and Chief Operating Officer at China Enersave. It was at China Enersave where he became involved in the "Green Field" development of a RMB240 million biomass power plant and six other biomass power projects.
He has also been Engineer Advisor cum Director at Changyi Enersave Biomass to Energy. Today, he is also Executive Director at YiDa XinNeng Electric Technology, where he handles strategic planning and business development for electric vehicle charging infrastructure. As a current director at Mattias Jonson Investment, he is active in renewable energy power plant development, as well as engineering, technology and management in China.
Mr Tay has also served as interim Chief Executive Officer at Sino TechFibre, and Engineering Advisor to Elektromotive Ltd. He was an independent director at HongWei Technologies, W Corporation and the Sincap Group. At Netrove Asia, a Malaysian Seed Fund, he has contributed to providing seed funding for technology companies such as V2Tech. He has likewise been owner and legal representative of WeiHai XinNeng Management since 2011.
Mr Tay in Action
Mr Tay has direct interest in 32,509,000 Ziwo Holdings shares. He owns 55% of E-Star Investments, with the other 45% being owned by Ziwo Holdings. Ziwo is a raw material producer and supplier of import substitution products and other foamed materials used in the production of lifestyle consumer products, furniture upholstery and automobile interior lining.
His latest investing activities include buying 2.6 million direct shares of Ziwo Holdings at at SGD0.032 on the 5th of April — this, after he had sold 10 million direct Ziwo shares at SGD0.033 toward the end of February. Follow Mr Tay Wee Kwang's buy/sell action at https://spiking.com/v/tayweekwang, and track the performance of Ziwo Holdings at https://spiking.com/sgx/i9t-ziwo-holdings-ltd.
There are more than 14,000 blue whales and 2,822 companies just waiting to be followed. For these and updates on the latest stock spiking, catch the new version of the free Spiking app for Android on Google Play, or download for your iPhone from iTunes today.
Photo credit: 
https://www.linkedin.com/in/wee-kwang-tay-6874652b/
Sources:
https://www.linkedin.com/in/wee-kwang-tay-6874652b/
http://www.straitstimes.com/business/companies-markets/ziwo-holdings-expands-electric-vehicle-business-in-china-in-tie-up-with
http://infopub.sgx.com/Apps?A=COW_CorpAnnouncement_Content&B=AnnouncementToday&F=BRAK6JHEL9DX7T4H&H=92aa67a2d47bd0081b73bb7b08dae513b0072725c44612960a79aadf45c07593
http://www.theedgemarkets.com.sg/article/ziwo-partners-tai-yu-install-electric-vehicle-charging-stations-guangdong%E2%80%99s-huizhou-city
http://www.reuters.com/finance/stocks/companyProfile?symbol=ZIWO.SI