Sophisticated Investor Profile: Ron Sim
The 27th spot of Singapore's 50 richest of 2016 is currently held by self-made billionaire and business magnate, Ron Sim. Mr Sim is the man…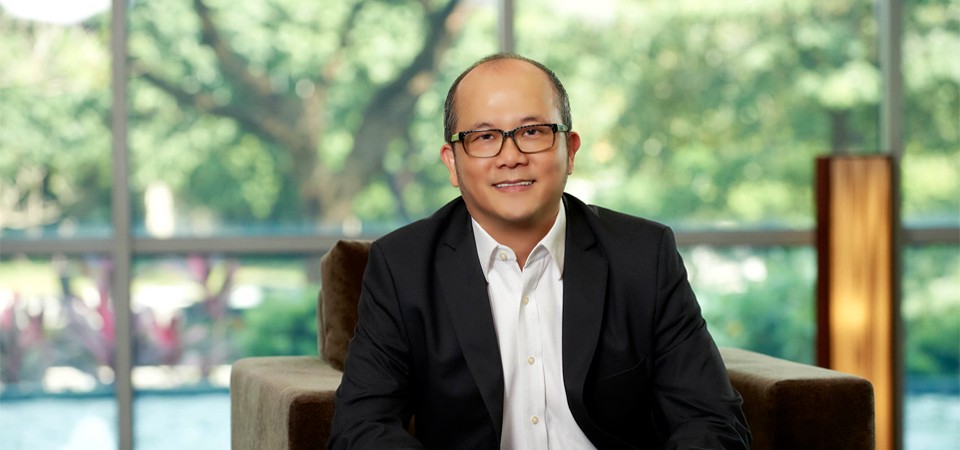 The 27th spot of Singapore's 50 richest of 2016 is currently held by self-made billionaire and business magnate, Ron Sim. Mr Sim is the man behind OSIM International, which brings to the market a range of luxury lifestyle products. However, that golden touch did not grow up with a silver spoon in his mouth, as he started out with humble beginnings. His life and work bear testament to the adage that how you begin doesn't determine what you will become.
Ron Sim Chye Hock, or Ron Sim as he is popularly called, did not live a charmed life when he was young. He had an inclination for entrepreneurship early on which manifested in his selling noodles for a living. Little did he know that this would set him on the path that would lead him to become one of the most recognized businessmen in Singapore.
Business Career
Mr. Sim founded OSIM International Ltd., which started out selling general household items, and later branched into home healthcare goods. He eventually specialized in luxury home massage chairs. With the strong vision of taking his brand forward, Mr. Sim expanded the business overseas to Hong Kong in 1986, and Taiwan in 1987. As the 90's rolled in, it did not take long for the company to become a household name in Asia.
Since OSIM's inception, Mr. Sim remained at the helm and is presently its Chief Executive Officer. Under him, OSIM was publicly listed on the main board of the Singapore Exchange in July 2000. Actively involved in setting and redefining the goals, vision and mission for the company, he laboured to help it grow into a global brand for healthy lifestyle products.
At present, the OSIM group runs on a wide point-of-sales network with the three speciality retail brands of OSIM, TWG Tea and GNC. Growing by leaps and bounds, the group now has more than 783 outlets in 111 cities across 25 countries in Asia, Africa, North America, Oceania, the Middle East and Europe.
Mr. Sim also recently made a bold move in winning the right to take OSIM International private in May, with the aim of giving the company more freedom to grow.
Cornerstone investor
Jumbo Group, a company which we also focused in one of our Case Studies, is a local food and beverage multi-dining concept brand that launched its initial public offering (IPO) in 2015. Mr. Sim, along with investment firm Orchid 1 Investments, separately subscribed a total of 72.1 million shares of what is considered as one of the biggest listings for that year.
Beyond Business
Beyond the corporate sphere, Sim also actively participates in public service which includes the following:
Committee member of NTU Enterprise Committee (Jun 2008–2014)
Advisory Board of Lee Kong Chian School of Business, Singapore Management University (2004–2014)
Board Member, International Enterprise Singapore (2007–2009)
Board Member, Sentosa Development Corporation (2004–2009)
Investment Approvals Committee of SPRING SEEDS, an initiative of SPRING Singapore (2005–2007)
National University of Singapore Business School Advisory Board (2004–2007)
Economic Review Sub-Committee (2001)
Board of Trustees, Tan Tock Seng Hospital Community Charity Fund (Apr 2012 to Feb 2014)
Director of Sentosa Leisure Group
Chairman of Brookstone Inc. (until Feb 2009), then its Director since Oct 2005
Mr. Ron Sim also has several awards under his belt such as:
The Business Times' 'Businessman of the Year 2004' award
Ernst & Young 'Entrepreneur of the Year 2004' award
Singapore Corporate Awards (2012) 'Best CEO Award'
Trading Action
Mr. Ron Sim's recent trading action involved acquiring 32.1 million direct shares of Jumbo Group Limited on January 13, 2017 at SGD0.665.
Aside from OSIM and Jumbo Group Ltd., Mr. Sim's portfolio includes stakes in mm2 Asia Ltd. and Perennial Real Estate Holdings.
Get the latest buying and selling activities of Mr. Sim, more than 11,000 blue whale investors and every stock spiking at the SGX with Spiking. Download the Spiking app from the App Store and Google Play, and subscribe to Spiking's Weekly Newsletter now!
Photo Source: 
https://alchetron.com/Ron-Sim-418701-W
Sources:
https://spiking.com/v/ronsim
https://spiking.com/sgx/42r-jumbo-group-limited
https://blog.spiking.com/case-study-jumbo-group-limited-6c29c1d8c3d6#.caaixkcvq
http://edition.cnn.com/2008/BUSINESS/04/30/ronsim.profile/index.html?iref=nextin
http://www.forbes.com/profile/ron-sim/gallery/5
http://www.forbes.com/lists/2011/79/singapore-billionaires-11_Ron-Sim_ZG4G.html
http://www.forbes.com/sites/forbesasia/2016/08/03/private-deals-ron-sim-seek-the-freedom-to-grow-osim-international/#22a221804054
http://www.forbesglobalceoconference.com/ron-sim
http://www.businesstimes.com.sg/hub/enterprise-50-2015/coming-out-of-jumbos-shell
http://www.channelnewsasia.com/news/business/seafood-restaurant-owner/2223910.html
http://www.straitstimes.com/business/companies-markets/ron-sim-to-take-osim-private-with-buyout-offer