Sophisticated Investor Profile: Quek Leng Chan
Number three on Forbes' 50 Richest in Malaysia, and Number 248 on Forbes' 2016 Billionaires list, Y. Bhg. Tan Sri Quek Leng Chan is the…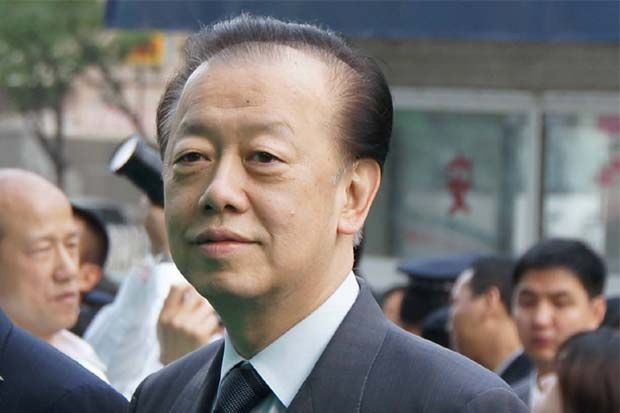 Number three on Forbes' 50 Richest in Malaysia, and Number 248 on Forbes' 2016 Billionaires list, Y. Bhg. Tan Sri Quek Leng Chan is the co-founder, Chairman and CEO of the Hong Leong Group. Referred to as an esteemed and most well-regarded global investor, Mr. Quek owns shares of several major companies, particularly in oil and gas. Find and follow other superstar stock market investors with the Spiking app today.
Building the Family Business
Born in Singapore, Mr. Quek is one of the heirs of three brothers who founded a banking group in the 1920's. He went to Singapore's Victoria School, and later became a qualified barrister-at-law at Middle Temple in the United Kingdom. An article in The Star relates how a 21-year-old Mr. Quek decided to seek his fortune in Malaysia, though all of his cousins decided to stay in Singapore.
He went on to help grow the family business in Malaysia, Singapore and beyond. Today, Mr. Quek's Hong Leong Group is one of the biggest Southeast Asian conglomerates, involved in banking and financial services, manufacturing and distribution, property development and investment, hospitality and leisure, and principal investment.
Mr. Quek also established the Guoco Group in Hong Kong — the Group comprises real estate, property, gaming and financial services companies. One of these companies, GL Ltd., is listed on the Singapore Exchange. Use the Spiking app to check out other SGX stocks that could be great additions to your portfolio.
Even as his businesses continue to grow, Marcopolis recounts how Mr. Quek wishes to avoid building a Group that is focused solely on turning a profit. Through the Hong Leong Foundation, he finances the education of less fortunate students as well as supports abandoned children and seniors.
Mr. Quek in Action
In 2014, Asia One Business reported how Mr. Quek became a significant shareholder of SGX-listed Ezion Holdings, which Spiking has featured in a previous hot investment profile. With his help, Ezion was able to secure a higher charter rate for a liftboat contract. He was also reported to own shares of Scomi Energy Services, Sona Petroleum and TH Heavy Engineering.
Mr. Quek's latest trading activities include increasing 190,000 deemed shares of GL Limited at SGD0.802 in late July. He also increased 35,700 deemed shares of the same company at SGD0.807, and increased 63,200 deemed shares, also of GL Limited at SGD0.80, at about the same time.
Follow the investing action of Mr. Quek Leng Chan at https://www.spiking.com/v/queklengchan, and check on the performance of GL Limited at https://spiking.com/sgx/b16-guocoleisure-limited. Don't miss out on the chance to scope out the latest stock spiking and more than 11,000 sophisticated investors — download the Spiking app from the App Store or Google Play today.
Discover how you can get the Pioneer Member badge, along with the Spiking Weekly Letter. Visit the Spiking App homepage now.
Photo credit: http://business.asiaone.com/news/quek-leng-chan-boost-ezion