Sophisticated Investor Profile: Qian Jianrong
Hailing from the world of real estate is another investor to watch in the person of Qian Jianrong. As one of the forces behind Chiwayland…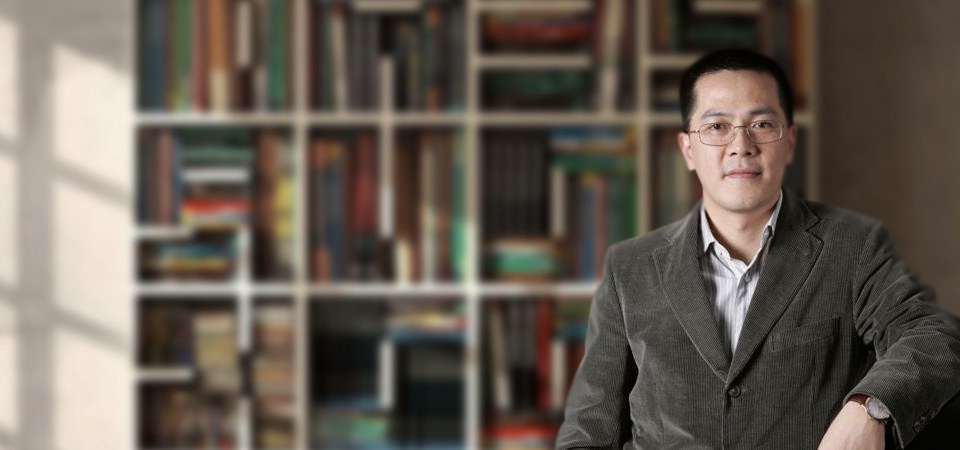 Hailing from the world of real estate is another investor to watch in the person of Qian Jianrong. As one of the forces behind Chiwayland International Ltd., this man has a lot of investment experience and expertise. Let's delve further as to why he should be on your list of investors to keep tabs on.
The man behind the business
Kevin to most of his peers, Mr. Qian graduated from Soochow University with a Bachelor of Science in 1988, and a Master of Business Administration degree from the China Europe International Business School in 2000.
Professionally, Mr. Qian got his start by working in the Hainan Nanyang Development Group in 1992. It was here that he got his first taste of the property business and first-hand exposure to the property market in Hainan. These little steps eventually led him to be the co-founder of the Chiwayland Group.
Today, Mr. Qian is the Executive Chairman of the company overseeing the overall development and planning of the group's corporate direction and policies. He is also the majority shareholder and non-executive chairman of Chiway Holding, an investment holding company which he also founded together with some of the Chiwayland board members.
Other key positions that Mr. Qian holds include:
Vice President of All Real Estate Chamber of Commerce
Vice Chairman of Shanghai Federation of Industry and Commerce
Chairman of Federation of Industry and Commerce of Changning District, Shanghai
Chiwayland
Chiwayland has been in the business since 2002, eventually earning a spot among the top 100 property developers in China. They focused on residential developments around the Shanghai and Suzhou area. Around 70% of their development projects are also found in the heart of the Yangtze River Delta area.
Before diving into the property business, Chiwayland Group had its start in the education industry. It was then that Mr. Qian helped the Deputy Section Chief at the Bureau of Education of Zhangjiagang Municipal Government in Jiangsu. This paved the way for an invitation to plan and develop a University City in the province, which involved 3.5 million square meters of land. Akin to planning a township, this was the project that put them on the map. Even though they had ventured into other areas for property development, Mr. Qian revealed that they continued to tackle education-related projects.
At present, Chiwayland has set its sights on projects in the US, Western Europe and other parts of Asia, which are significant revenue generators. As of 2016, they raked in revenue for the completion of two Australian projects which are residential properties in Sydney and Brisbane.
Investing action
Mr. Qian's recent trading activity was on the 28th of December 2016 when he increased his deemed shares of Cwg International Ltd. by 100,000 at SGD 0.165. This was preceded by a purchase on December 16th of 100,000 deemed shares of the same company valued at SGD 0.155. He acquired twice as much on November 9th of the same year with each share at SGD 0.15.
Follow Mr. Qian Jianrong's investing activities at https://www.spiking.com/v/qianjianrong, or stay tuned to Chiwayland's performance at https://spiking.com/sgx/acw-chiwayland-international-ltd. Get real-time updates from more than 11,000 SGX investors through the Spiking app, available today at the App Store or Google Play. Be on top of the latest stock spiking, stock market news, headlines and game-changers — subscribe to Spiking's Weekly Newsletter now.
Photo Source: 
https://sg.finance.yahoo.com/photos/interview-chiwayland-group-executive-chairman-ceo-mr-qian-photo-003955827.html
Sources:
https://www.spiking.com/v/qianjianrong
https://spiking.com/sgx/acw-chiwayland-international-ltd
http://www.chiwayland.com/en/
http://www.chiwayland.com/en/Relationship/default.aspx?id=6&cid=25
http://www.bloomberg.com/research/stocks/private/person.asp?personId=249248852&privcapId=183634578
https://www.bloomberg.com/profiles/people/18842730-jianrong-qian
https://www.nextinsight.net/story-archive-mainmenu-60/938-2016/10784-chiwayland
http://www.propertyleaderssummit.com/jianrong-qian
https://sg.finance.yahoo.com/news/interview-chiwayland-group-executive-chairman-ceo-mr-qian-003955216.html
http://www.bloomberg.com/research/stocks/private/person.asp?personId=249248852&privcapId=183634578