Sophisticated Investor Profile: Pua Seck Guan
Chief Executive Officer. Real Estate Investment Trust Pioneer. Sophisticated Investor. Mr Pua Seck Guan is all these, and more. Having…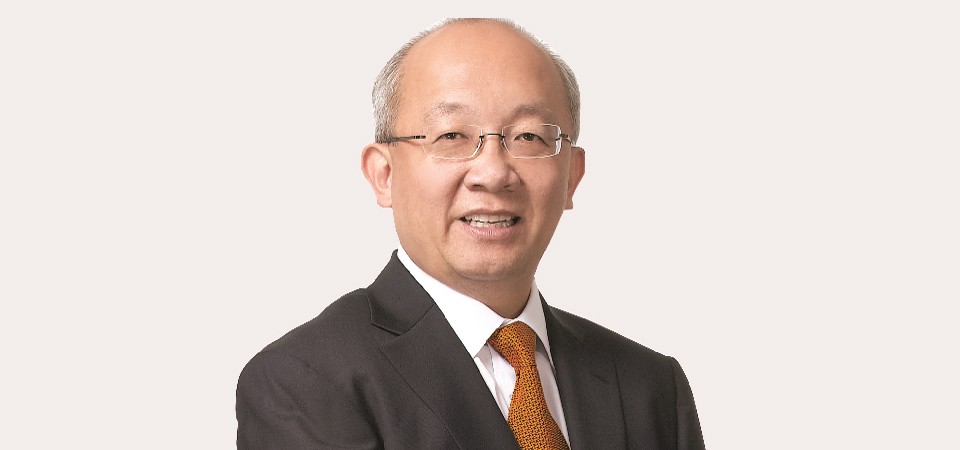 Chief Executive Officer. Real Estate Investment Trust Pioneer. Sophisticated Investor. Mr Pua Seck Guan is all these, and more. Having founded real estate and healthcare company, Perennial Real Estate Holdings, he is also Executive Director and Chief Operating Officer of commodities company, Wilmar International, which was featured as a hot investment here on Spiking.
Mr Pua has more than 28 years of experience in property investment, development and management, as well as the creation and management of private and listed real estate funds. Much of that experience was acquired in mainland China, Hong Kong, India, Japan and Malaysia, as well as Singapore.
Rebooting Real Estate Investing
Many people consider Mr Pua as one of Singapore's pioneers in REITs, which Spiking has featured previously as part of its series on Discovering SGX Securities. REITs such as CapitaMall Trust and CapitaRetail China Trust are now listed on the SGX thanks to him. He had been CEO of CapitaLand Retail, CapitaMall Trust Management and CapitaLand Financial. He was also Director of CapitaRetail China Trust Management, which managed The LINK Management, manager of Hong Kong's first and largest REIT, The LINK REIT.
In 2011, Mr Pua also established PCRT, the first People's Republic of China (PRC) retail development trust to be listed on the SGX.
Mr Pua has a Master of Science degree in Civil Engineering from the Massachusetts Institute of Technology in the US, and a Bachelor of Science degree in Building, which he earned with First Class Honours from the National University of Singapore.
His other previous engagements include becoming CEO of DLF International Holdings, the international arm of India's biggest real estate company, DLF Limited; and CEO of St James Holdings. All in all, Mr Pua has helped to acquire, develop and manage more than 110 retail malls in Asia. 70 of these malls are spread across 45 cities in mainland China.
Mr Pua's own Perennial Real Estate Holdings has grown much since its inception in 2009 — though based and listed in Singapore, the company is also active in China, Malaysia and Ghana. Its combined portfolio comprises more than 45 million square feet. As a healthcare business, Perennial offers medical, hospital, and senior care and housing in the PRC, as well as maternal and pediatric care.
In Singapore, the company's portfolio includes CHIJMES, Capitol Singapore, the AXA Tower, TripleOne Somerset, the House of Tan Yeok Nee and Chinatown Point — all in the prime property areas of the Civic District, the Central Business District and Orchard Road.
Mr Pua in Action
Mr Pua's latest trading activities include buying 50,000 direct shares of Perennial Real Estate Holdings at SGD0.805 last December, and 100,000 direct Perennial shares the month before. Track Mr Pua Seck Guan's buy/sell updates at https://spiking.com/v/puaseckguan, and Perennial's performance at https://spiking.com/sgx/40s-perennial-real-estate-hldgsltd.
Get up to the minute updates from more than 11,000 sophisticated investors, and the latest stock spiking at the Singapore Exchange. Download the Spiking app from the App Store or Google Play, and subscribe to the Spiking Weekly Letter now.
Photo credit: http://www.channelnewsasia.com/news/business/singapore/perennial-real-estate-ceo/2339208.html
Sources:
http://www.channelnewsasia.com/news/business/singapore/perennial-real-estate-ceo/2339208.html
http://www.perennialrealestate.com.sg/corporate-profile.html
http://www.perennialrealestate.com.sg/board-of-directors.html#
http://www.wilmar-international.com/who-we-are/key-management-team/pua-seck-guan/
http://www.bloomberg.com/research/stocks/people/person.asp?personId=274260498&privcapId=260598970
http://www.businesstimes.com.sg/companies-markets/pua-seck-guan-to-become-wilmars-chief-operating-officer
http://www.straitstimes.com/business/perennial-ceo-to-take-on-top-posts-at-wilmar