Sophisticated Investor Profile: Ong Chu Poh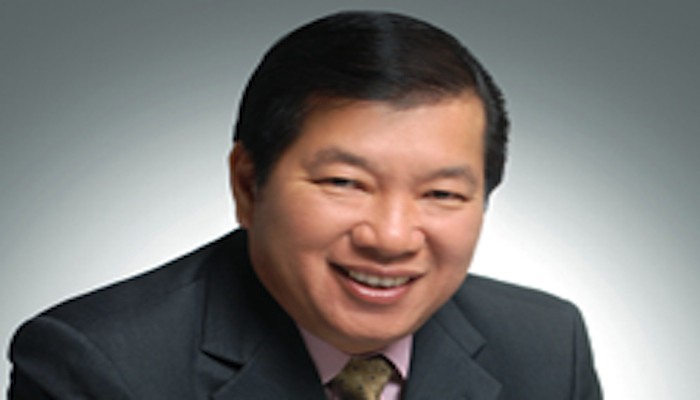 Investors from several different industries have come to invest in Spiking as an exciting, new fintech company. Among them is the founder of the ECON Healthcare Group, Mr Ong Chu Poh. Having built up ECON into the leading nursing home operator it is today, Mr Ong knows what it takes for a company to stand at the forefront of its industry.
Investing in A Dream
Mr Ong grew up doing volunteer work at senior homes, where he felt that the level of care and the state of the facilities could be vastly improved upon. He vowed to someday give seniors a home where they can be treated with the respect that they deserve, and receive the professional care that they need.
After graduating from the Singapore Staff and Command College and earning a diploma in Marketing Management from Ngee Ann Polytechnic and a Bachelor of Arts Degree from Nanyang University, Mr Ong went on to pursue a conventional, office-based career. Though the job came with a company car and an SGD100,000 paycheck, he never forgot his oath to provide quality care for the elderly.
Starting out with a 16-bed nursing home in 1987, Mr Ong set about keeping the promise he made in his youth. But making his dream come true was not without difficulties. Mr Ong had to endure privations such as 50-cent lunches, selling his car, and giving up household help. His first full year in business had brought in zero revenue.
He also had to personally perform many of the caregiving duties involved in the business, and put up with comments from friends who thought he had given up a high profile career for one that was far from glamourous. Slowly but surely, however, Mr Ong was able to grow the company by welcoming customer feedback, and simply never giving up.
Investing Pays Off
ECON is now a one-stop integrated healthcare service provider, not just for seniors, but for their caregivers, families and the community at large. The company has medical care facilities as well as nursing homes across Singapore and Malaysia.
ECON became the first nursing home provider to be listed on the Singapore Exchange, and was valued at around SGD80 million in 2012. It was also the first in the nursing home industry to become ISO-certified in 1996. The company was likewise given Singapore Quality status and the Singapore Promising Brand Award in 2003.
For his part, Mr Ong has been recognised for his incredible achievements with ECON with a number of awards and distinctions, including
2002 Entrepreneur of the Year, Rotary-ASME
2002 Public Service Medal
2012 Spirit of Enterprise Award
2014 Public Service Medal Star
Investing in the Future
Mr Ong privatised ECON in 2012, paying SGD0.28 in cash per share, or 17% more than its last traded price. Since then, Mr Ong has remained active in the investment world, becoming one of Spiking's shareholders and advisers.
As one of the newest fintech companies to come out of Singapore, Spiking helps investors to make better-informed investment decisions by providing real-time updates on trading activities at the SGX. Its suite of services, which includes enabling users of its app to follow both investors and investments, will soon expand to include online trading.
Use Spiking to follow sophisticated investors like Mr Ong Chu Poh and keep tabs on the hottest stock spiking on the SGX mainboard. Visit the Spiking homepage and find out how Spiking can help you reach your own stock market investment goals today.
Photo credit: http://www.econhealthcare.com/founder.html