Sophisticated Investor Profile: Oei Hong Leong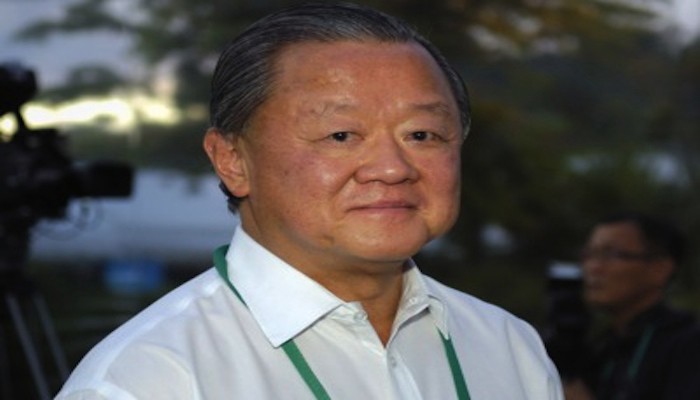 One of Singapore's 50 Richest and Forbes' 2016 Billionaires, Mr. Oei Hong Leong is also one of Spiking's most followed sophisticated investors. Son of Indonesian billionaire, Eka Tjipta Widjaja, Mr. Oei has made a name for himself as an investor and property developer. He is chairman of Chip Lian Investment and the Oei Hong Leong Foundation, as well as the Canadian Metropolitan Properties Corporation.
An honourary Singaporean citizen, Mr. Oei also serves as economic advisor to the municipal governments of Hangzhou, Foshan and Jinzhou in China. He likewise served as chairman of the China Internet Global Alliance, which supports property, telecommunications and infrastructure.
Mr. Oei is an avid art collector and is chairman of his own Oei Hong Leong Art Museum. He is also the recipient of the 2013 Patron of the Arts Award given by the Singapore Lyric Opera.
Mr. Oei as multi-industry investor
Mr. Oei has invested in several industries including steel, coffee, healthcare and real estate. Among these is IPC Corporation, which owns hotels and works with struggling properties in Japan. Since Mr. Oei began investing in it, IPC acquired three more hotels in 2013. One of IPC's newest hotels is the Chisun Hotel Shinaibashi in Osaka, which has 13 storeys and more than 300 rooms.
Mr. Oei also has a significant stake in Raffles Education Corporation, which is the Asia Pacific's biggest private education group. On top of a design school in Singapore, Raffles runs more than 30 East Asian and Southeast Asian universities and colleges.
Mr. Oei's own Oei Hong Leong Foundation has held or owned securities belonging to non-bank companies since 1980. The Foundation's Endowment Arm is a privately owned investment management firm which invests in Singaporean equity markets.
Mr. Oei in action
Mr. Oei's latest trading activities include buying 5.8 million direct shares of Raffles Education Corporation earlier this month. Around the same time last year, Mr Oei increased 8.6 million deemed shares of Raffles Education at SGD0.29. He also bought 850,000 direct shares of IPC Corporation at SGD1.528, in August 2015.
Follow the trading action of Mr. Oei Hong Leong at https://www.spiking.com/v/oeihongleong. You can also track the performance of his Oei Hong Leong Foundation at https://www.spiking.com/v/oeihongleongf. Get up-to-the-minute updates from more than 11,000 sophisticated SGX investors and every stock spiking on the Mainboard. Visit the Spiking app homepage now.
Photo credit: http://www.forbes.com/lists/2010/79/singapore-10_Oei-Hong-Leong_XPM9.html