Sophisticated Investor Profile: Melvin Teo Tzai Win
A banker turned chief executive of a food and beverage empire, at 43, Mr Melvin Teo Tzai Win was appointed executive director and chief…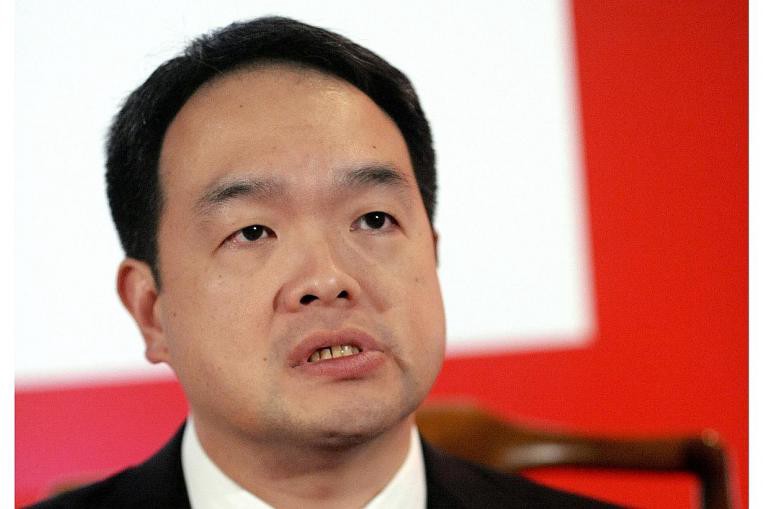 A banker turned chief executive of a food and beverage empire, at 43, Mr Melvin Teo Tzai Win was appointed executive director and chief executive designate of Food and beverage group Yeo Hiap Seng (YHS) in 2015. Prior to this, Mr. Teo served as the Chief Executive Officer and President of DBS Bank (China) Limited and DBS Group Holdings Limited. He has also held senior positions at Standard Chartered Bank in Singapore, Hong Kong and London as well as at Bank of America. Be inspired by other investors at the Singapore Exchange by following them on the Spiking app today.
A Professional Career in Banking
Mr Teo's banking career started when he graduated from the Nanyang Technological University with a Bachelor Degree (First Class Honors) in Business (Banking). He joined DBS Bank in July 2005 and has been involved in several key initiatives undertaken by the Bank, including the establishment of its Islamic finance subsidiary, the Islamic Bank of Asia. He was responsible for driving DBS Bank's strategic business agenda in China. Prior to this, he was managing DBS' private equity business. He served as the Managing Director and Head at DBS Private Equity. He had overall responsibility for private equity business.
He is highly experienced in institutional banking, corporate finance, private equity, credit, risk, finance and operations across the Asia Pacific region. Other positions he has served include the Chairman of the China Management Committee, Chairman of the China Asset & Liability Committee, Chairman of the China Market Risk Committee and a Member of DBS Group Holdings Management Committee. To get the latest from the SGX and nine other stock exchanges across the region, use the Spiking app now.
Heading the Food and Beverage Empire
Food and beverage group Yeo Hiap Seng (YHS) group chief executive Tjong Yik Min retired on April 30 in 2015 and Mr Teo was appointed to succeed him. Mr Teo has since already initiated several plans for the group including new plants in Indonesia and Cambodia, and thus taking the group to yet another level.
Mr. Teo in Action
Mr. Teo's latest trading activities include selling 72,500 direct shares of Yeo Hiap Seng Limited at SGD1.252 earlier this year. He also sold a total of 42,300 direct shares of the same company at SGD1.263 at about the same time.
Follow the action of Mr. Melvin Teo Tzai Win at https://www.spiking.com/v/melvinteotzai, and find out who's buying and selling shares of Yeo Hiap Seng Limited at https://spiking.com/sgx/y03-yeo-hiap-seng-ltd. You can also receive updates from more than 11,000 blue whale investors, and every other stock spiking at the Singapore Exchange.
Download the Spiking app now from the App Store or Google Play today to get your Pioneer Member badge, available for a limited time only. To get started, visit the Spiking app homepage today.
Photo credit: http://www.straitstimes.com/business/companies-markets/new-ceo-at-food-and-beverage-group-yeo-hiap-seng