Sophisticated Investor Profile: Loo Cheng Guan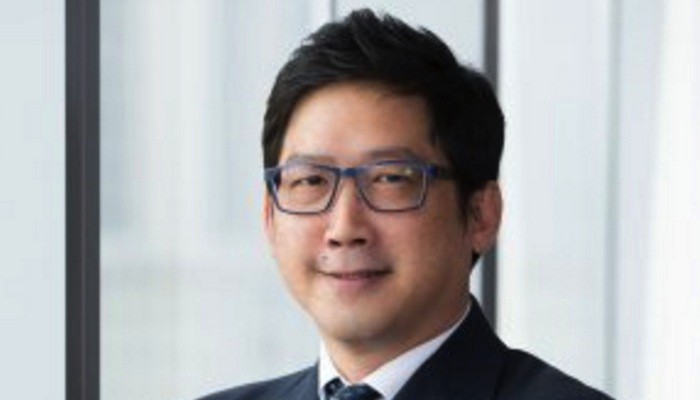 In striving to provide investors with guidance in the form of cutting edge fintech for making sound investment decisions, Spiking looks in turn to outstanding business leaders for direction and advice. As one of these industry stalwarts, Mr Loo Cheng Guan of the Rockstead Capital Group is both shareholder and advisor to Spiking, which values his vast investment experience in several industries.
As Consultant and Key Management
After obtaining his MBA and Economics degree with honours from Monash University in Australia, Mr Loo went on to become a specialist advisor for corporate financing and mergers and acquisitions, particularly in cross-border M&A's. He is a member of the Hong Kong Institute of Directors and Singapore Institute of Directors.
As a private equity professional, Mr Loo has built up a track record for finding value in complex corporate structures towards capital appreciation for investors. He has also made a name as a management consultant for diversification as a growth strategy, investment evaluation and market entry.
Mr Loo honed his expertise in key management positions at several major corporations. He headed corporate advisory and mergers and acquisitions as Senior Vice President at Mitsubishi Securities in Singapore, for instance, and was Deputy Managing Director at Nomura Securities in Malaysia.
Mr Loo was also a former Principal at Advent International Corporation, which is among the foremost private equity firms in the world with more than USD6 billion in capital. At Advent, Mr Loo co-led a consortium to purchase 49% of Malaysia's only non-bank and leading MasterCard issuer. He likewise supervised major Australian fashion retailer, Westco Jeans.
As Founder, Chair and Director
Mr Loo has himself also founded and chaired or directed corporations including
Blue Ocean Capital Partners, a consultancy services provider for strategy, corporate funding and mergers and acquisitions
Vermilion Gate, a private investment company focusing on Asian growth-stage private equity
Amalgam Capital Partners, a private investment holding company with an Indonesian coal concession
He was likewise Group Deputy CEO of C&G Environmental Protection Holdings, a major Hong Kong-based, SGX-listed waste-to-energy investor and operator in China. C&G has a portfolio of 10 build-operate-transfer projects, all of which were successfully divested.
Mr Loo also became Managing Director of Tembusu Partners, a Singaporean private equity manager with a presence in Kuala Lumpur, Shanghai and Beijing. Under his direction, Tembusu managed a fund of more than SGD200 million while pursuing growth opportunities across Asia.
As Advisor and Sophisticated Investor
At Rockstead Capital, Mr Loo chairs 1 Rockstead GIP Fund II, an approved Global Infrastructure Parters (GIP) fund investing in the clean energy and environmental, lifestyle and consumer products and services, and health care sectors. As a premier Asian focused private equity company, Rockstead manages an investment portfolio of multiple funds totalling more than USD100 million.
Mr Loo's more than 25 years of experience in overseeing investments with the benefit of investors at heart, makes him invaluable to Spiking as an advisor. Founded with the aim of helping investors make sound investment decisions, Spiking provides users with real-time, verified updates straight from the Singapore Exchange. Investors will soon also be able to link their own trading apps to Spiking for a more streamlined investing experience.
Use the Spiking app to follow sophisticated investors like Mr Loo Cheng Guan, and the progress of every stock spiking at the Singapore Exchange. Discover why Mr Loo and several other investors have put stock in this exciting, new fintech company — visit the Spiking app homepage today.
Photo credit: https://www.linkedin.com/in/cgloo?authType=name&authToken=YDGA