Sophisticated Investor Profile: Lim How Teck
It's impressive how quite a number of success stories in the industry come from humble beginnings. Lim How Teck is one such exceptional…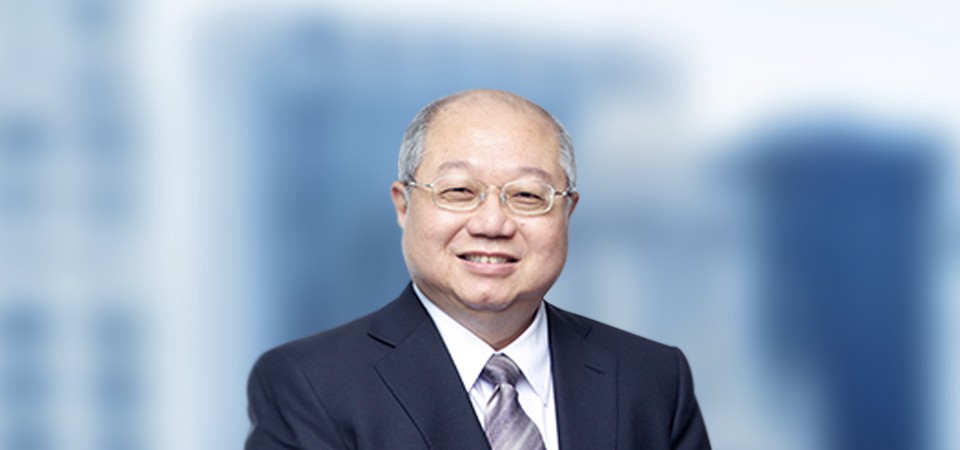 It's impressive how quite a number of success stories in the industry come from humble beginnings. Lim How Teck is one such exceptional investor whose drive brought him astounding success in his career.
Growing Pains
Mr. Lim grew up in a $7-a-month rented house in a Whampoa kampong. He remembers his childhood as being quite crowded, having to share the attention of his parents with 7 siblings and his extended family on his mother's side. This was more evident at the family table where the young Mr. Lim felt he had to contend with a lot of hungry mouths to get something to eat. If you were slow, it meant losing out to your faster siblings. This instilled in him the importance of making quick decisions, which quickly became essential while navigating the corporate world. For him, the astute businessman's corporate strategy is the approach of a hunter, and not a farmer.
Mr. Lim attended secondary school at Victoria School. After completing national service, he spent three years at the University of Singapore (NUS) where he obtained a Bachelor of Accountancy degree in 1975. He also graduated from the Harvard Graduate School of Business' Corporate Financial Management Course in 1983, and an Advanced Management Program in 1989. He describes himself as an active participant in the classroom. He believes that it is this attitude which helped him to think on his feet, a skill which he also believes has been very valuable in the corporate arena.
Corporate Life
All his hard work and audacity to succeed earned him board positions in more than 10 companies, of which several are publicly listed. One of the most significant milestones in his career was his position as the Group Chief Financial Officer in the national shipping giant, Neptune Orient Line (NOL). There, he played an important role in the acquisition of their much bigger rival, American President Line. His fearlessness in the boardroom is what pushed the company to become the world's fifth largest company in its industry.
His current positions include the following:
Chairman and Non- Executive Director of Cache Logistics Ltd.
Chairman of ARA-CWT Trust Management (Cache) Ltd.
Acting Chief Executive Officer at Neftech Pte. Ltd.
Executive Chairman of Redwood International Pte. Ltd.
Chairman of Heleconia Capital Management Pte. Ltd.
Chairman of NauticaAWT Limited
Chairman of ACAL Holdings Pte. Ltd.
Board Director of PNG Sustainable Development Program
Board Director of ACAL Underwriting Limited
Board Director Rickmers Maritime
Board Director Gold Prime Holdings Ltd.
Board DirectorThe Foundation for Development Cooperation
Board Director FDC (Singapore) Ltd.
Board Director FDC Pacific
Cache Logistics Trust
Also known as "Cache," this is a real estate investment trust (REIT) that banks on quality income-producing real estate used for logistics purposes as well as real estate-related assets in the Asia Pacific. The company's primary objective is to provide unit holders with regular and stable distributions and long-term capital growth.
It was listed on the Singapore Exchange on April 12, 2010, and its portfolio is composed of approximately 20 logistics warehouse properties which are established in logistics clusters in Singapore and China. As part of the board, Mr. Lim helped grow their portfolio to a total gross floor area of around 7.5 million square feet.
Mr. Lim in Action
For 2017, Mr. Lim's latest trading activity includes buying 182.7 thousand direct shares of Cache Logistics Trust at SGD 0.81 on January 31. This was preceded by another trading transaction also on the same day when he bought 217.3 thousand direct shares, also at SGD 0.81.
Get to know more about Mr. Lim's trading activities at spiking.com/v/limhowteck, and find out who's buying and selling shares of Cache Logistics Trust at spiking.com/sgx/k2lu-cache-logistics-trust. Keep tabs on the latest updates from more than 11,000 investors and every other stock spiking at the Singapore Exchange.
Download the Spiking app now at the App Store or Google Play, or subscribe to the Spiking Weekly Letter now.
Sources:
https://spiking.com/v/limhowteck
https://spiking.com/sgx/k2lu-cache-logistics-trust
http://www.ara-asia.com/businesses/reits/cache-logistics-trust
http://www.reuters.com/finance/stocks/officerProfile?symbol=CALTbi.SI&officerId=2323300
https://www.google.com/finance?cid=1001521419530062
http://www.nauticawt.com/board-of-directors/lim-how-teck/
http://bizblogs.nus.edu/alumni/tag/lim-how-teck/
http://cache.listedcompany.com/misc/ar/CacheAR2013.pdf
Photo Source:
http://www.nauticawt.com/about/board-of-directors/