Sophisticated Investor Profile: Lim Ah Hock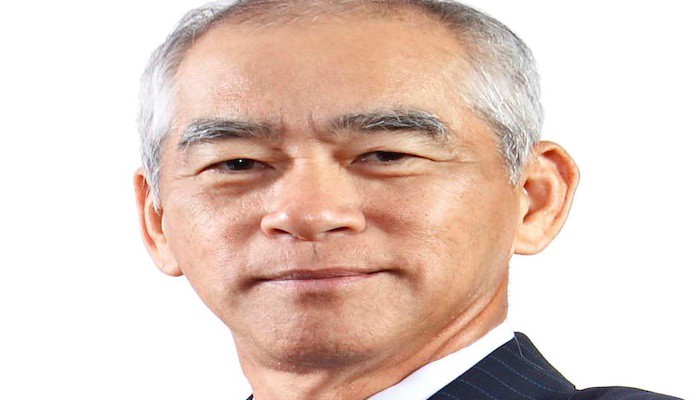 Spiking has found support for its innovative technology not just from other industries but also overseas. Spiking shareholder, Mr Lim Ah Hock is the founder and executive chairman of leading Malaysian power company, PESTECH International Berhad. After successfully leading PESTECH's regional expansion, Mr Lim knows how a company can grow once it has pinpointed exactly where its services are required.
The Power of an Investor's Perseverance
Mr Lim has a Bachelor of Science degree in Mechanical Engineering, graduating from the University of Strathclyde with first class honours in 1978. Putting his degree to good use, he became a lecturer at Ngee Ann Polytechnic, a service engineer at Mechmar Kejuruteraan, and branch manager at Sing Mah Pressure Vessels.
On top of his concurrent post as Director of VESTECH Engineering, Mr Lim has also been a member of the Institution of Engineers, Malaysia since 1981.
It was in 1991 when Mr Lim first put up PESTECH, which started out as a small-scale contracting and trading business. In an article on The Star Online, he relates how he had to pledge all his savings and property to obtain the necessary facilities for PESTECH.
But where PESTECH once sold electronic components to make an annual turnover of MYR1 million, it is now a publicly listed company on the Malaysian stock exchange's Main Market. After making its IPO in 2012 at MYR0.50, PESTECH brought in a revenue of MYR181.76 million by the end of 2013.
The company then went on to achieve ten-bagger status after its stock price shot up to MYR5.00 just three years later. PESTECH's stock price in May 2016 was MYR6.650.
A Top Investor's Power Company
Being located in a region where there is a huge demand for electricity, The Star Online quoted Mr Lim as saying, gives him and all at PESTECH the satisfaction of being able to provide power where it is needed. He saw the potential and opportunity to penetrate the industry's electric power transmission segment, and moved decisively to position his company accordingly.
Under the guidance of Mr Lim, PESTECH now provides services which include comprehensive power system engineering for high voltage and extra high voltage substations. It connects generators to the end users, and is one of the few Malaysian companies with its own design and manufacturing capabilities.
With its current focus on serving emerging economies, PESTECH aims to become a medium-to-large power provider in Asia. The company started out on this path by working with an Australian agency to export remote terminal units to North Korea in 2002, and to Vietnam in 2004. In 2008, it also built a substation and transmission facilities in Brunei.
One of PESTECH's recent overseas projects includes a transmission line between West Phnom Penh and Sihanoukville, and a substation extension project in Cambodia worth USD86.07 million in 2014.
A Powered Up Investment
Just as Mr Lim steered PESTECH toward helping Asia meet its power generation requirements, he is now one of the advisors and shareholders of the hot, new fintech company, Spiking.
Founded to fill an investor's need for up-to-the-minute updates from the Singapore Exchange, Spiking helps investors to make better-informed investment decisions. By keeping track of every stock spiking at the SGX, as wells the trading activities of more than 8,000 sophisticated investors, Spiking users have a handy guide in planning when to buy or sell shares.
Follow power players like Mr Lim Ah Hock by using the Spiking app! To find out how Spiking can help power up your portfolio, visit the Spiking app homepage now.
Photo credit: http://www.pestech-international.com/directors.php