Sophisticated Investor Profile: Lee Bee Wah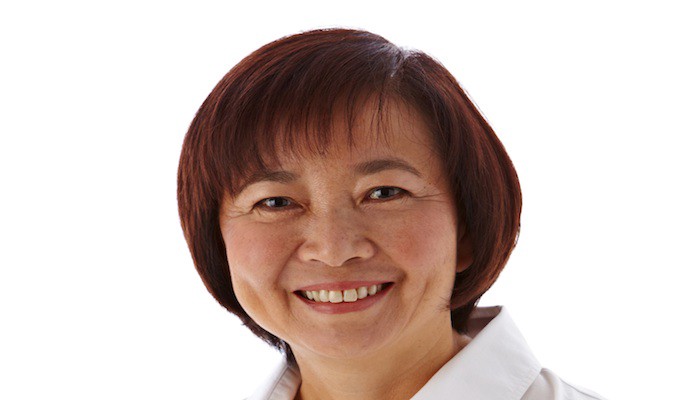 Member of Parliament, Er. Dr. Lee Bee Wah adds another feather to her distinguished cap as a sophisticated investor at the Singapore Exchange. On top of being MP of the Nee Soon GRC, she is also Chairman of the Government Parliamentary Committee for National Development and Environment. To find and follow other multi-faceted investors, download the Spiking app now.
Resilience and Determination
Er. Dr. Lee grew up on a rubber tree plantation where her parents were planters. She received a good education and went on to put herself through university. Er. Dr. Lee took up civil engineering first at the National University of Singapore, and at Nanyang Technological University. After obtaining her masters' degree at the University of Liverpool, she received an honourary Ph.D. to earn the double title of "Er. Dr."
As a licensed professional engineer, Er. Dr. Lee made history in 2008 by becoming the first woman to become president of the Institute of Engineers Singapore. She was also the first Singaporean to become an Honourary Fellow of the Institution of Structural Engineers in the United Kingdom.
Business and Government
Er. Dr. Lee set up LBW Consultants as one of its principal partners in 1996. Five years later, she received the 13th Rotary-ASME Top Ten Entrepreneur of the Year Award. Global engineering company, Meinhardt Group acquired LBW Consultants in 2014, and Er. Dr. Lee now serves as the company's Joint Managing Director for Singapore. Use the Spiking app to track companies such as the Meinhardt Group now.
Her success in entrepreneurship has enabled her to fight for the benefit of Singaporean SMEs. Since being elected to Parliament in 2006, she has also continued to lobby for reforms in other sectors such as civil engineering, urban development and crowd traffic management, and to see to the welfare of the residents in her community.
Er. Dr. Lee in Action
Er. Dr. Lee's latest trading activities include buying 100,000 direct shares of Tee Land Limited at SGD0.20 in early August, and buying 94,300 direct shares of the same company, at the same price in early April this year. Dr. Lee has total of 1.18 million direct shares in Tee Land Limited worth SGD241,300.00.
Follow the trading action of Er. Dr. Lee Bee Wah at https://spiking.com/v/erdrleebeewah. Get the latest updates on every stock spiking and from more than 11,000 blue whales. Visit the Spiking app homepage and discover how to earn your Pioneer Member badge, available for a limited time only. Download the Spiking app now.
Photo credit: http://papneesoon.sg/connect/er-dr-lee-bee-wah/