Sophisticated Investor Profile: Koy Nam Chin
If you want to strengthen your portfolio, a dose of medicine might just be what you need. Our next investor hails from the healthcare…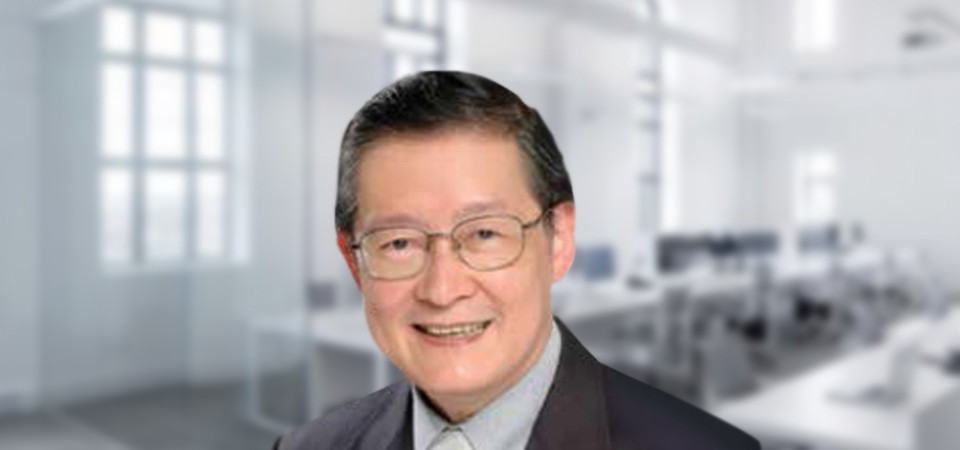 If you want to strengthen your portfolio, a dose of medicine might just be what you need. Our next investor hails from the healthcare industry with a mainboard-listed company under his belt. Learn what you can from Mr. Koy Nam Chin to guide you as make your own buying and selling moves.
Doctor's Notes
Dr. Chin Koy Nam is a distinguished doctor who earned his Ph.D. and M.B.Ch.B.degee from the University of Bristol and University of Sheffield, United Kingdom, respectively. He specializes in preventive medicine, hematology, and diabetes management at Balestier Clinic & Health Screening Centre.
Dr. Chin lectures at the University of Singapore, and he currently assumes the role of the medical advisor to two clan associations and one community guild. He was also the founder doctor of Dr. K.N.Chin & Associates in the 1980s and the Balestier Merical Centre/HMI Balestier Hospital in the 90's. Dr. Chin is also the designated doctor of the Ministry of Health for the approval for citizenship and permanent residency in Regency Specialist Hospital, Johor and Medisave in Mahkota Medical Centre, Malaysia.
Aside from his medical expertise, he is also well-versed in investing. In fact, he holds substantial shares in Health Management International (HMI), which is a fast-growing private healthcare provider in Singapore, Malaysia and Indonesia.
Health and Business
Dr. Chin is currently the Medical Director of HMI Balestier Hospital, which is a subsidiary of Health Management International. He also serves as the latter's Medical Director and Executive Director. Establishing a strong foothold in the company and its associated businesses, Dr. Chin is also the Director of HMI Education since 1999, and the Director of HMI Institute of Excellent Strategy Sdn Bhd.
Under his guidance, and through his continual efforts behind the scenes, he helped grow HMI into one of the notable healthcare companies at the SGX. Through careful steps and strategic moves in the face of recent healthcare trends in Malaysia, the company is focusing its efforts on opportunities for regional growth in private healthcare for aging populations. It is also banking on the rising popularity of medical tourism in the Malaysia, as they continue to work on sprucing up their major healthcare facilities, Mahkota Medical Centre and Regency Specialist Hospital.
Family Ties in Business
HMI is, in a sense, a family business because his wife, Gan See Khem holds the executive Chairman position, while his daughter, Chin Wei Jia is the group's chief executive officer. His son, Chin Wei Yao, is also the group's executive director as well as director of finance and corporate development.
Dr. Chin in Action
Dr. Chin is a substantial shareholder of HMI where he recently bought 222.4 thousand direct shares at $0.57 each last March 17. This was preceded by a purchase on December 28, 2016 of 756 thousand direct shares. Follow Dr. Chin's recent trading activities at https://spiking.com/v/drchinkoynam and keep tabs on Health Management International's performance at https://spiking.com/sgx/588-health-management-intl-ltd.
Get real time updates on more than 14,000 blue whale investors and the latest stock spiking at the SGX. Get the Spiking app today from the App Store or Google Play.
Sources:
https://spiking.com/sgx/588-health-management-intl-ltd
http://www.bloomberg.com/research/stocks/people/person.asp?personId=8511881&capId=7658090&previousCapId=264149107&previousTitle=MYP%20LTD
http://www.businesstimes.com.sg/companies-markets/hmi-cashing-in-on-growing-regional-demand-for-healthcare
http://www.balestierhsc.com/doctor.php
http://www.hmi-ihs.com/index.php/board-of-directors
https://www.practo.com/singapore/doctor/dr-chin-koy-nam-general-physician
http://news.asiaone.com/news/business/health-management-international-cashing-regional-demand-healthcare
Photo Source:
https://spiking.com/v/drchinkoynam