Sophisticated Investor Profile: Koh Wee Seng
Sitting at rank #43 of Forbes Singapore's 50 Richest (2016), Mr. Koh Wee Seng heads the Singapore jewellery and real estate Giant Aspial…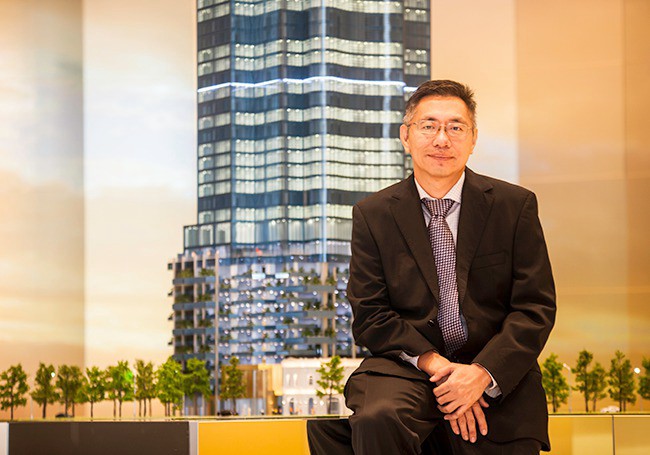 Sitting at rank #43 of Forbes Singapore's 50 Richest (2016), Mr. Koh Wee Seng heads the Singapore jewellery and real estate Giant Aspial Corporation Limited. Having inherited the family's jewellery business in 1995, Mr. Koh has expanded it into the financial services and real estate sectors. His brother is Singapore property developer Koh Wee Meng, famous for owning the Fragrance chain of budget hotels. His first hotels were named Ruby, Crystal, Pearl and Sapphire, a homage he pays to the family's jewellery business. Mr. Koh has a Bachelor in Business Administration from National University of Singapore. Discover more hight-net-worth and high-profile investors with the Spiking app today.
From Jeweller to Real Estate Tycoon
Mr. Koh Wee Seng serves as the Managing Director and Chief Executive Officer at Aspial Corporation Limited. Mr. Koh is responsible for the strategic planning, overall management and business development of Aspial. He established, led and transformed Aspial Corporation Limited from a traditional goldsmith into a modern and well established jewelry brand and company in Singapore. He has also successfully led Aspial's diversification into the property and financial service businesses. He has also been the Non-Executive Chairman at Maxi-Cash Financial Services Corporation Ltd. since April 2008, Chairman of AF Global Limited since April 2015, and Non-Executive Director of LCD Global Investments Ltd. since March 2015.
Founded in 1970 as a traditional jeweller, the company has since grown to become the biggest contemporary jewellery group in Singapore. Aspial's jewellery brands include Aspial, Lee Hwa Jewellery, Goldheart Jewelry and CITIGEMS. The property arm, World Class Land, has property development projects and investments in Singapore, Australia and Malaysia. Aspial owns over 80% of public listed Maxi-Cash Financial Services Corporation Limited. Find more great SGX stocks for your portfolio with the Spiking app.
Mr. Koh in Action
Mr. Koh's latest trading activities include buying 865,000 direct shares of Maxi-Cash Fin Svcs Corp Ltd at SGD0.159 in mid-November. He also bought a total of 650,000 direct shares of the same company at SGD0.152 at about the same time.
Follow the action of Mr. Koh Wee Seng at https://www.spiking.com/v/kohweeseng, and find out who's buying and selling shares of Aspial Corporation Limited at https://spiking.com/sgx/a30-aspial-corporation-limited. You can also receive updates from more than 11,000 blue whale investors, and every other stock spiking at the Singapore Exchange.
Download the Spiking app now from the App Store or Google Play today. To get started, visit the Spiking app homepage today.
Photo credit: http://www.forbes.com/sites/forbesasia/2015/07/22/jewelry-retailer-digs-into-real-estate-down-under/#623f41546322