Sophisticated Investor Profile: Koh Boon Hwee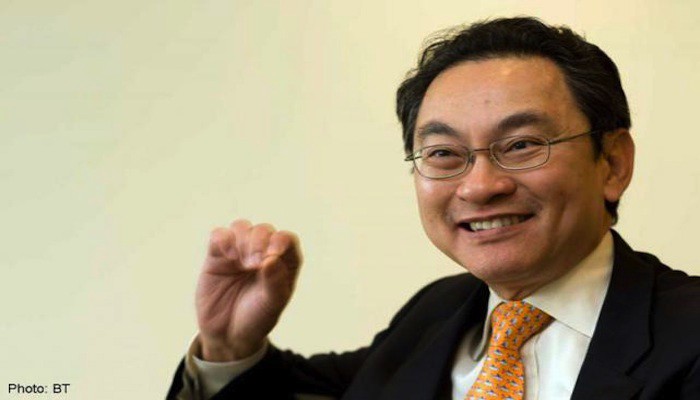 Referred to by Reuters as one of the most powerful players in Singapore boardrooms, Mr Koh Boon Hwee has helmed some of the country's foremost corporations in their respective industries:
Hewlett-Packard Singapore (1984)
SingTel (1986)
Singapore Airlines (2001)
DBS Bank (2006)
Far East Orchard (2013)
Mr Koh has also led or held key management positions in several other companies including:
Sunningdale Tech
Temasek Holdings
AAC Acoustic Technologies HOldings
Infiniti Solutions
Wuthelam Group
SIA Engineering Company
Agilent Technologies
Norelco UMS Holdings
Media Ring Limited
Tech Group Asia
Mr Koh has likewise been an economic advisor to the Singaporean government, and sits on the council of the Singapore Business Federation. He has been recognised for his achievements with Distinguished Service Order honours from the 2008 National Day Awards.
Born Leader
As the "captain of several ships", Mr Koh has navigated his companies through some pretty troubled waters. He saw that Singapore Airlines remained profitable even during the post-9–11 airline crisis. He also guided DBS through the double whammy of the Lehman Brothers fiasco and its CEO being struck down with leukemia.
Mr Koh's winning, go-getter attitude manifested itself in his teens, when he rose from being a computer card-puncher to a programmer heading a major Hong Kong-based project. He learned to play the market during his National Service Days, starting out with a group fund of SGD90, and learned professional accounting almost all on his own.
Soon after his graduation in 1977, Mr Koh began his stint at Hewlett Packard (HP) as a cash manager. Seven years later, he was HP's Managing Director in Singapore.
Educational Advocate
Having been guided by mentors at school and in the workplace, Mr Koh has always placed a premium on education. He himself has a first class honours degree in Mechanical Engineering from Imperial College London, which recognised his efforts to promote education in Singapore with an honourary doctorate. He also has an MBA with Distinction from Harvard Business School.
Mr Koh has gone on to support educational endeavours as chairman of the Nanyang Technological University (NTU) Board of Trustees for over 20 years. He has managed NTU's development into a globally renowned research institution, and donated SGD2.5 million to the university in student aid and teacher support.
Mr Koh in action
Mr Koh's latest trading activities include buying 87,300 direct shares of Sunningdale Tech at SGD0.921, and 5,000 more shares of the same company at SGD0.925 last March. He also purchased 400,000 more direct Sunningdale shares at SGD1.092 last April.
Follow the trading action of Mr Koh Boon Hwee, and more than 8,000 of Singapore's top investors in real time at https://spiking.com/v/kohboonhwee. Visit spiking.com to discover which stock spiking on the SGX today could make you the next sophisticated investor!
Photo credit: http://business.asiaone.com/news/koh-boon-hwee-couldnt-kill-rabbit