Sophisticated Investor Profile: Karen Kooi Lee Wah
After a 14 years tenure at M1, one of the three telco companies in the Republic of Singapore, Ms. Karen Kooi Lee Wah is now the CEO of the…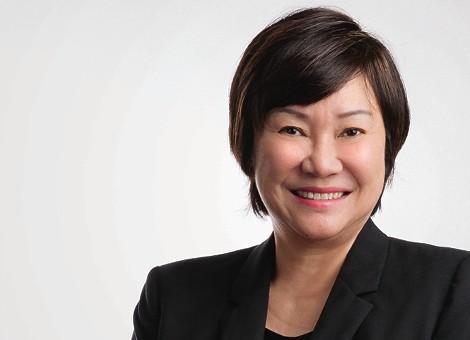 After a 14 years tenure at M1, one of the three telco companies in the Republic of Singapore, Ms. Karen Kooi Lee Wah is now the CEO of the company. Prior to joining M1, Ms Kooi held various senior financial positions in large public listed companies, including Singapore Press Holdings Limited and City Developments Limited. She has over 30 years of experience in general and financial management.
Ms. Kooi is a Fellow of Association of Chartered Certified Accountants (UK). She also holds a Master of Business Administration degree in Investment and Finance (Distinction) from the University of Hull in the United Kingdom. Discover other blue whale investors at the SGX — download the Spiking app now.
Heading One of the Big Three Telcos
Ms Kooi was appointed as Chief Executive Officer and Executive Director of M1 on 22 April 2009. Ms Kooi was also the Acting Chief Executive Officer of M1 from 1 February 2009 to 22 April 2009.
Ms Kooi joined M1 as Chief Financial Officer in August 1995. She was a key member of the senior management team responsible for the planning, development and launch of M1's commercial operations.
Under her management, M1 net profit inches up by 2.8% to $134.9m, thanks to higher contributions from its corporate segment. According to a statement, mobile data revenue rose 10.2%, accounting for 44.7% of its service revenue. Fixed services revenue grew by 18.9% to S$61.1million for the nine months of 2015. Ms Kooi said, "We will continue to innovate and invest to further enhance our value propositions and customer experience." Find more great SGX stocks for your portfolio with the Spiking app.
Ms. Kooi in Action
Ms. Kooi's latest trading activities include selling 100k direct shares of M1 Limited at SGD2.70 this August, and selling another total of 83k direct shares of the same company at the same price the previous month.
Follow the action of Ms. Karen Kooi Lee Wah at https://www.spiking.com/v/karenkooileew, and see who among over 11,000 sophisticated investors are buying or selling M1 Limited shares at https://spiking.com/sgx/5i4-icp-ltd.
For latest on every hot stock spiking and the stocks in your portfolio, download the Spiking app from the App Store or Google Play — you'll also receive the Spiking Weekly Letter to help you get one step ahead of the game. Get more details at the Spiking app homepage today.
Photo credit: https://www.m1.com.sg/sites/AnnualReports/2014/governance/board-of-directors.html