Sophisticated Investor Profile: Johnlin Yuwono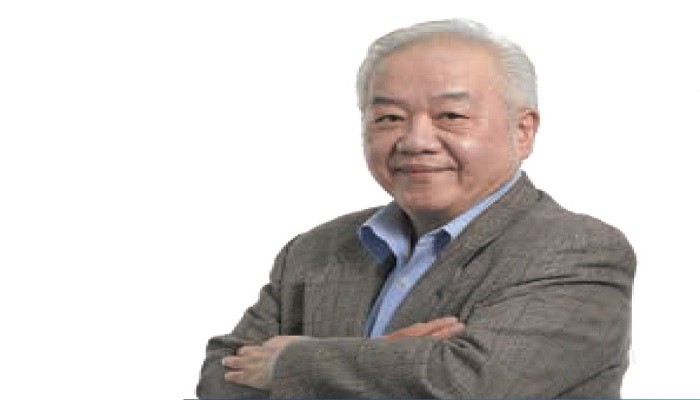 Just as Spiking offers insights into the stock exchanges of eight countries, Mr. Johnlin Yuwono conducts business in several countries. He is President and Managing Director of the Yuwono Group of Companies, whose business interests are based in ASEAN-member states, China, Hong Kong, Taiwan and the United States.
Mr. Yuwono is also Director of several companies in various industries, including manufacturing, real estate and banking and finance. Discover more sophisticated investors who are active at the Singapore Exchange with the Spiking app today.
25+ Years of Leadership
Originally from Indonesia, Mr. Yuwono earned his Bachelor of Science degree in Aeronautical Engineering from the State University of California in the US. Over a career spanning more than 25 years, his many directorships have come to include companies such as
· Exclusiv Fragrance
· Ocean Pacific Investment
· PT Alfa Bank
· PT Haniwell Murni
· Yong Xiang Entertainment
· Dalian Van Der Horst Marine
 
· Fatt Lee Properties
· Hangzhou Yuhong Precision Machinery
· JeJe Corporation
· Kestrel Properties
· PT Central Star Knitting
· PT Indonesia Pet Bottle
Mr. Yuwono has also held top positions in various other companies — he was, for instance, Group Executive Non-Independent Chairman of what is now Mercurius Capital Investment. He has likewise been Non-Executive Director at Progen Holdings Limited since 2002. Use the Spiking app to find out more about listed companies like Progen Holdings today.
As a business leader, Mr. Yuwono has acquired or bought a significant stake in a number of companies such as bedlinen manufacturer, Mayfran International, and Progen Holdings. His purchase of 17.36% of Progen, which is an air conditioning systems provider, was meant to help promote its expansion in China. Most of that purchase was transacted through his own investment holding company, Yong Kang International.
Mr. Yuwono in Action
Mr. Yuwono's latest trading activities include buying a total of 3,900,000 direct shares of Progen Holdings at SGD0.08 last April. As one of the company's top shareholders, Mr. Yuwono has a portfolio which includes a total of 20,770,000 direct shares and the same amount of deemed shares of Progen Holdings.
Follow the trading action of Mr. Johnlin Yuwono at https://www.spiking.com/v/johnlinyuwono, and track the performance of Progen Holdings at https://spiking.com/sgx/583-progen-holdings-ltd.
Receive real-time updates on the latest stock spiking and from more than 11,000 blue whale investors — download the Spiking app from iTunes and Google Play today. Sign up to earn your Pioneer Member badge, which is available for a limited time only. For details, visit the Spiking app homepage now.
Photo credit: http://globaldocuments.morningstar.com/documentlibrary/document/7f1d460c6597323f0dea1010913fbd60.msdoc/original
Sources:
http://globaldocuments.morningstar.com/documentlibrary/document/7f1d460c6597323f0dea1010913fbd60.msdoc/original
http://www.bloomberg.com/research/stocks/private/person.asp?personId=8043376&privcapId=7653094
http://www.4-traders.com/business-leaders/Johnlin-Yuwono-0B0C9R-E/biography/
http://ir.zaobao.com.sg/progen/news/progen20020508.html
http://www.reuters.com/finance/stocks/officerProfile?symbol=POGN.SI&officerId=396880
http://listofcompanies.co.in/friven-co-ltd/
http://www.wesleynet.com/indonesia/ecatalogue/profile.php?Co_Code=321
https://info.creditriskmonitor.com/Report/ReportPreview.aspx?BusinessId=7797646
http://www.imq21.com/market/stock/profile?code=YULE
http://ir.zaobao.com.sg/progen/news/progen20020206a.html
http://www.finanznachrichten.de/pdf/20090408_082735_583_59E0F7F9F907805948257592000242F3