Sophisticated Investor Profile: Ho Kwon Ping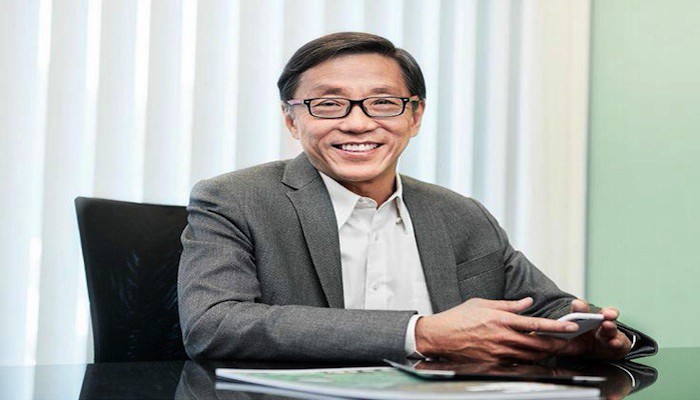 How does a journalist with an economics background become Singapore's most successful hotel entrepreneur? With a vision, and the perseverance to see that vision become a reality. The story of Mr. Ho Kwon Ping's rise to Singapore's 50 Richest is as romantic, dramatic and inspiring as the experiences to be had at his own luxury hotel chain, Banyan Tree Hotels and Resorts.
From Writing Headlines to Building Hotels
After obtaining his economics degree from the University of Singapore, Mr. Ho went on to write contentious articles for the Far East Economic Review. BBC relates how those articles landed him in a Singaporean jail for two months. Upon his release, he continued his journalistic work in Hong Kong. He lived there with his wife in Banyan Tree Bay, which later provided the name and inspiration for his hotel chain.
Among the first hotels Mr. Ho built was in Phuket, Thailand, where the lack of a beach front did not deter him from developing what would later become known as the hotel spa. Mr. Ho faced many challenges in building up Banyan Tree, such as the opinions of hotel consultants who thought tropical spas modeled on western ones were infeasible.
Mr. Ho's Banyan Tree Hotels and Resorts
Today, under Mr. Ho's leadership as Executive Chairman, Banyan Tree Holdings has 37 hotels and resorts, 68 spas, 81 galleries and three golf courses in
China
Indonesia
The Maldives
Mexico
Morocco
The Seychelles
South Korea
Thailand
United Arab Emirates
Vietnam
Banyan Tree continues to grow its customer base through its sister brand, Angsana, and its two new brands, Cassia and Dhawa.
Banyan Tree has also made a name for itself for its sustainable design and operations. By the end of 2015, one of its resorts had earned EarthCheck Gold Certification, and more than 10 resorts were EarthCheck Silver Certified.
Mr. Ho in action
Mr. Ho's latest trading activities include increasing 261,000 deemed shares of Banyan Tree Holdings, and increasing 624,000 deemed shares of the same company toward the end of March this year. He had also increased 297,700 deemed shares of Banyan Tree Holdings at SGD0.47 earlier that month.
Follow the trading action of Mr. Ho Kwon Ping at https://www.spiking.com/v/hokwonping. Find out how to track the movements of every stock spiking and more than 8,000 of Singapore's top investors in real time by visiting the Spiking app homepage today.
Photo credit: http://investors.banyantree.com/Board_Of_Directors.html