Sophisticated Investor Profile: Goh Yeo Hwa
Armed with his sharp business acumen, Mr. Goh Yeo Hwa was able to build a strong career which spans more than three decades in the…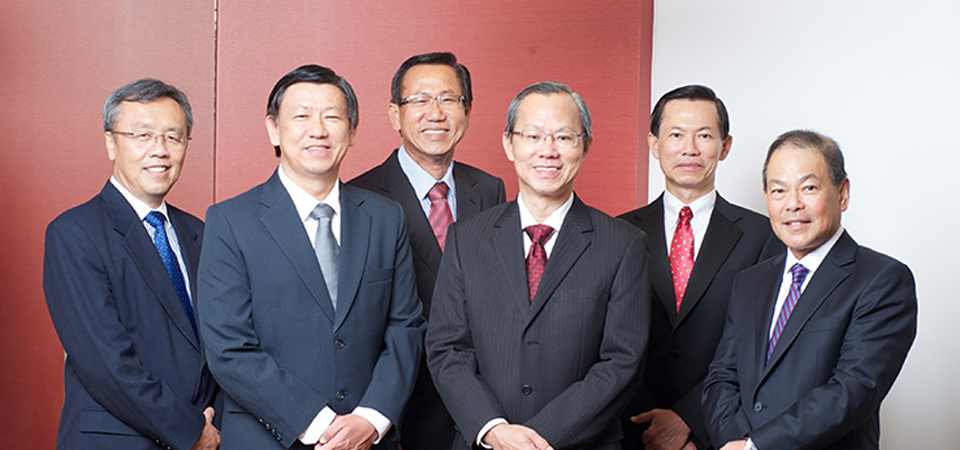 Armed with his sharp business acumen, Mr. Goh Yeo Hwa was able to build a strong career which spans more than three decades in the construction industry. He is an award-winning contractor engaged in a variety of projects that revolve around the institutional, residential, commercial, religious and indusrial sectors which boast several building accolades.
He is the co-founder and current Executive Director of Wee Hur Holdings Ltd., a position he held since September 24, 2007. He is largely involved in site management and the procurement of construction equipment, machinery, and materials.
Wee Hur Holdings Ltd was established as a holding company which is focused on construction and property development. With his relentless drive for excellence, Mr. Goh Yeo Hwa was an integral force in the success and recognition which the company has earned over the years. The collective effort he has triggered earned Wee Hur Construction Pte. Ltd., the construction arm of the company, an award-winning BCA Grade A1 status.
From the company's humble beginnings in 1980, the company grew by leaps and bounds as they took on construction projects of higher value, greater diversity and complexity. Their impressive company portfolio includes construction projects such as restoration and conservation. They also build and operate dormitory complexes for foreign workers in the construction, marine, manufacturing and process industries, as well as accommodations for domestic and international students in Singapore (Wee Hur Dormitory Pte. Ltd.).
Other Memberships and Principal Commitments:
Wee Hur Construction Pte. Ltd., (Partner)
Wee Hur Construction Pte. Ltd., (Board Member)
China Investment Worldwide Inc (Board Member)
Mimosa Realty M Sdn BHD (Board Member)
Multi-Zones Marketing Pte Ltd (Board Member)
Unibond Capital Ltd (Board Member)
Venture Realty Sdn BHD (Board Member)
WM Development Pte Ltd (Board Member)
Wee Hur Holdings Ltd (Board Member)
See Hup Seng Ltd (Board Member, 2007–2010)
Credin Singapore Pte Ltd (Board Member, Former)
Technova Solution Pte Ltd (Board Member, Former)
Tradezone Enterprise Sdn BHD (Board Member, Former)
It is evident that Mr. Goh Yeo Hwa is seasoned in handling a highly competitive market with his strong business sense. This became his vehicle for leadership development and sharp financial performance.
Trading Portfolio
Mr. Goh's trading portfolio inludes shares in Wee Hur Holdings Ltd. He is also among the top 20 shareholders of ISDN Holdings, Ltd. and OUE Commercial Reit, as well as a substantial shareholder in Asia-Pacific Strategic Inv., Ltd.
His recent trading activities include buying 1 million direct shares of Wee Hur Holdings Ltd., at SGD0.225 on the 23rd of December 2016. With a revenue of SGD180.55M and a quarterly earnings growth of 50% as of September 30, 2016, it is clear that Mr. Goh has his money in the right places.
Follow Mr. Goh Yeoh Hwa's investing action at https://www.spiking.com/v/gohyeohwa, and keep tabs on the performance of Wee Hur Holdings Ltd, at https://spiking.com/sgx/e3b-wee-hur-holdings-ltd. Download the Spiking app at the App Store or Google Play to get real-time updates on the latest SGX stock spiking, as well as info on 11,000 sophisticated investors. Visit the Spiking homepage today and subscribe to the Spiking Weekly Letter.
Sources:
https://www.spiking.com/v/gohyeohwa
https://spiking.com/sgx/e3b-wee-hur-holdings-ltd
http://www.weehur.com.sg/corporate-profile/board-of-directors/
https://www.investing.com/equities/wee-hur-holdings-ltd-company-profile
https://www.bloomberg.com/profiles/people/15170227-yeo-hwa-goh
https://sg.finance.yahoo.com/q/pr?s=E3B.SI
http://www.bloomberg.com/research/stocks/people/person.asp?personId=31132119&privcapId=39636356
http://in.reuters.com/finance/stocks/officerProfile?symbol=WHHL.SI&officerId=1096003
http://www.reuters.com/finance/stocks/companyOfficers?symbol=WHHL.SI
Photo Source: weehur.com.sg