Sophisticated Investor Profile: Goh Geok Khim
A bona fide blue whale with big fish to fry.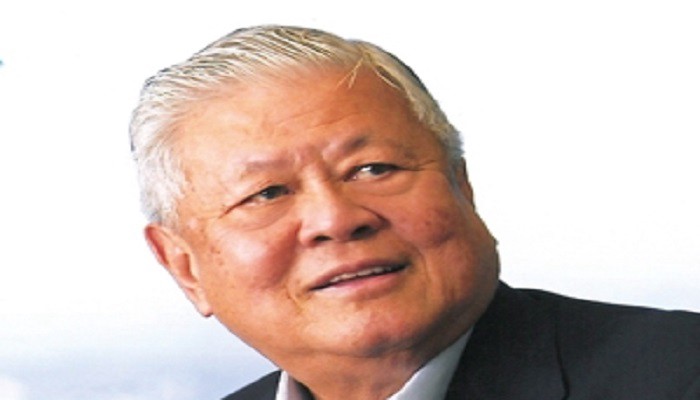 Mr. Goh Geok Khim is the founder and Executive Chairman of investment holding company, G.K. Goh Holdings, and Managing Director of Goh Stockbrokers. No stranger to the boardroom of several major companies, Mr. Goh is also Non-Executive Chairman of business solutions provider, BoardRoom Limited. Use the Spiking app to follow other celebrity investors like Mr. Goh today.
From Business to Broker to Boardroom
After obtaining his Bachelor of Science degree in Civil Engineering from the University of Colorado, Mr. Goh joined the family business, which involved trading, rubber, property and steel. He decided to go it alone in 1968 to become a stockbroker. By 1979, he established the G.K. Goh stockbroking group, which formed the foundations of present-day G.K. Goh Holdings.
Mr. Goh is now also Chairman of Federal Iron Works and Temasek Foundation, and Non-Executive Independent Chairman of Japfa, Limited (which Spiking has featured in a previous post: https://spiking.com/blog/hot-investment-profile-japfa-ltd/). He is likewise Director of several other companies and organisations, including
· Alpha Securities
· Ample Echo Limited
· Lam Soon Bhd.
· Fushia Investments
· Orange Valley Healthcare
 
· Salacaa Pte Ltd.
· Saliendra Pte Ltd.
· Solanum Investment
· Yew Lian Property and Investments
 
Use the Spiking app to track similar companies today. Mr. Goh is likewise a member of the National Heritage Board, as well as Chairman of the National Museum of Singapore.
Branching Out
In 2013, The Australian reported Mr. Goh's G.K. Goh Holdings bought a 47.62% stake in Domain Principal Group, a major Australian senior care company for AUD136.7 million. G.K. Goh Holdings was to invest another AUD25 million to help Domain Principal's expansion. After this investment, Herald Sun reported that Mr. Goh was on the lookout for even more acquisitions.
With net assets of some SGD370 million in 2013, G.K. Goh Holdings is also a major investor in an Australian retirement village, a European fibre optic network, and a Malaysian property development and hospitality company.
Mr. Goh in Action
Mr. Goh's latest trading activities include increasing 7,000 deemed shares of BoardRoom Limited at SGD0.62, and increasing 39,000 deemed shares of G.K. Goh Holdings Limited at SGD0.84 last week. Mr Goh has a portfolio worth SGD318.M million which includes shares of Japfa Ltd., Croesus Retail Trust, Changjiang Fertilizer Holdings, and Acma Limited.
Follow the trading action of Mr. Goh Geok Khim at https://spiking.com/v/gohgeokkhim, and track the performance of BoardRoom Limited at https://spiking.com/sgx/B10. For more real-time updates on the latest stock spiking at the SGX, and from more than 11,000 sophisticated investors, download the Spiking app from iTunes and Google Play now. To get your Pioneer Member badge, which is available for a limited time only, visit the Spiking app homepage today.
Sources:
http://www.bloomberg.com/research/stocks/people/person.asp?personId=8439654&privcapId=878822
http://www.boardroomlimited.com/my/en/?page_id=53
http://sg.asiatatler.com/tatler-list/300list/goh-geok-khim
http://www.gkgoh.com/Directors
https://japfa.com/about-us/board-of-director.php
http://www.heraldsun.com.au/news/more-deals-tipped-as-singapore-tycoon-goh-geok-khim-snaps-up-domain-stake/story-e6frf7jo-1226699530766
http://www.theaustralian.com.au/business/property/tycoon-goh-geok-khim-takes-stake-in-domain-principal-group/story-fn9656lz-1226698904970
Photo credit: http://sg.asiatatler.com/tatler-list/300list/goh-geok-khim