Sophisticated Investor Profile: Goh Ching Huat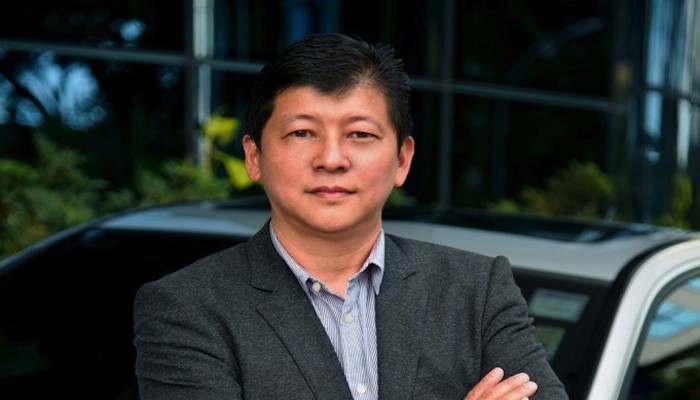 At the helm of a sporting goods and fashion retailing empire, Mr Goh Ching Huat is CEO, Executive Director and the founder of Ossia International Limited. He is also director of subsidiary companies VGO Corporation, Limited and Internet Technology Group, Limited.
Mr Goh has more than 30 years of experience in marketing and distribution for sports and lifestyle apparel, accessories and equipment under the Ossia Group, as well as retailing for sporting goods with his chain of World of Sports stores. His entrepreneurial achievements together with those of his brothers received recognition with the 1994 Rotary-ASME Entrepreneur Award.
New Shoes
Even with all these feathers in his cap, Mr Goh remains a family man at his core, fulfilling his duties as a loving husband and father. Mr Goh came to Singapore from Malaysia along with his brothers to begin a new life as shoemakers. Their first factory was a 50-square metre shoe shop at Bartley Road, with "De Classici" being their first shoe brand.
The brothers began the Ossia trading company in 1983, which dealt in shoe import and export from China, Hong Kong, Indonesia, Japan, Malaysia, Taiwan and Thailand. In 1991, Mr Goh opened the very first World of Sports outlet in what is now known as Parkway Parade. The second store opened soon afterwards in what is now Thomson Plaza.
Mr Goh's World of Sports
Over the years, World of Sports has come to be known as the retail sports store of choice, carrying popular brands such as Brooks, Mizuno, Salomon and Spalding. The retail chain garnered several awards in 200, which include
American Express Service Excellence Award
Singapore Retailers Association (Excellent Gold Circle Award, Excellent Service Award)
International Retailer of the Year for Asia Pacific
World of Sports now has more than 70 retail stores in Singapore, Cambodia, Malaysia and Vietnam — the biggest of which in Singapore is a 5,700 square-foot store at Isetan Orchard. World of Sports has also moved into product manufacturing for brands such as Head and Columbia.
Mr Goh likewise went on to set up World of Golf in 1995, to provide golf wear, equipment and accessories under brands such as Bridgestone Golf, Tourstage and Precept. World of Golf now has seven stores across the region, the largest of these being at The Shoppes at Marina Bay Sands.
Mr Goh's Bread & Butter
In addition to his World of Sports, Mr Goh has ventured into luxury lifestyle retailing with his Bread & Butter boutiques, the largest of which is in the Pavilion in Kuala Lumpur. His other luxury retailing brands include 6Five Barcode, Seven for All Mankind and Evisu.
Mr Goh in action
Mr Goh's latest trading activities include buying 60,000 direct shares of VGO Corporation at SGD0.069, and increasing 80,800 deemed shares of the same company in late April.
Follow the trading action of Mr Goh Ching Huat, and more than 8,000 of Singapore's top investors in real time at https://www.spiking.com/v/gohchinghuat. Download the Spiking app for free on the App Store today!
Photo credit: http://www.ossia.com.sg/603-2