Sophisticated Investor Profile: Douglas Foo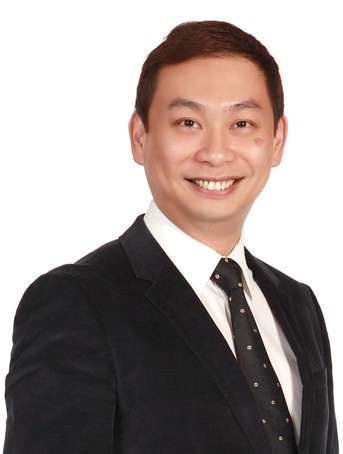 Douglas Foo is the multi-awarded Chairman, CEO and Founder of Sakae Holdings, Ltd, a Singapore Exchange-listed food and beverage company. Mr Foo has successfully grown what is now the major multinational company behind some of Asia's most popular dining brands, from a single, groundbreaking sushi restaurant.
The VIP among "The Innovative Food People", Mr Foo has been recognised time and again for his achievements in business as well as public service. Some of his many distinctions are
The 2002 Rotary-ASME Entrepreneur of the Year
The 2004 ASEAN Youth Award
The 2005 Health Leader (Excellence) Award from the Singapore Human Resource Institute
A 2007 National Day Awards Public Service Medal
The 2010 WSQ (Workforce Skills Qualifications) Champion Award from the Singapore Workforce Development Agency
The 2011 Asean-China Young Entrepreneur Award
The 2012 MCYS Volunteers Award
The 2013 Public Service Star Award from the President of the Republic of Singapore
Starting Small
Before becoming a big boss in the food and beverage industry, Mr Foo worked at a wide variety of jobs: he served with the Air Force, took turbine readings, did relief teaching, conducted door-to-door market surveys, baked, and sold shoes.
After earning his Business Administration (Finance) degree from the Royal Melbourne Institute of Technology in Australia, Mr Foo worked as a marketing executive whose job enabled him to make friends with his Japanese clients.
Sakae Sushi
Registering his own company, Apex-Pal in 1996, Mr Foo initially went into garment manufacturing and trading before going into Japanese food. In laying the foundations for what would become Sakae Sushi, Mr Foo sought to find a way to offer healthy yet affordable Japanese cuisine.
Through Sakae Sushi, Mr Foo introduced a number of innovations to the Japanese dining experience in Singapore: on top of the kaiten conveyor belt service, he offered individual water taps for making tea, interactive menus for ordering, robots for making sushi, and portable conveyor belts for catering.
After rolling out Sakae Sushi's colourful saucers for the first time in 1997, Mr Foo has since expanded his Singapore-based sushi chain into a network of more than 200 branches in Singapore, China, India, Indonesia, Malaysia, the Philippines, Thailand, Vietnam, the US and Japan.
Sakae Holdings
Following in the footsteps of its founder, Sakae Sushi has likewise garnered several awards which include
The 2002 Enterprise 50 Award
The 2006 Singapore Prestige Brand Award (Regional)
The 2007 Singapore 1000 Award
In 2013, Mr Foo caused Sakae Holdings to be granted honourary membership in the MiDAs League. Today, on top of its flagship brand, Sakae Sushi, Sakae Holdings now has several superstar brands:
Sakae Teppanyaki
Sakae Delivery
Hei Sushi
Senjyu
Crepes & Cream
Sakae Express
Sachi
Kyo by Sakae
Nouvelle Events
Follow the trading action of Mr Douglas Foo and more than 8,000 of Singapore's top investors in real time at https://www.spiking.com/v/foopeowyongdo. Download the Spiking app for free on the App Store today!
Photo credit: http://www.sakaeholdings.com/board-of-directors.html