Sophisticated Investor Profile: Cindy Chow Pei Pei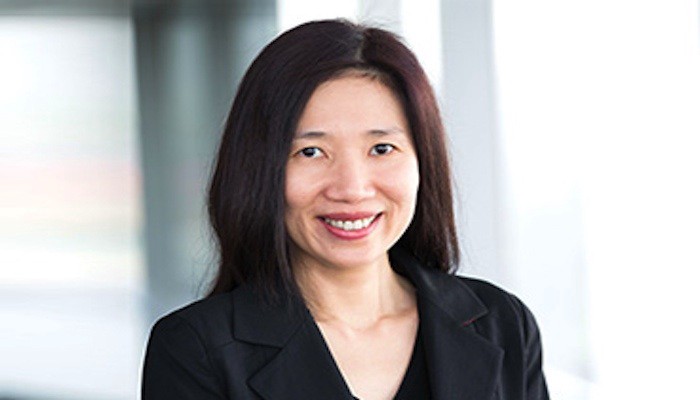 A true mover and shaker in the expansion of one of the premier real estate investment trusts (REITs) on the Singapore Exchange, Miss Cindy Chow Pei Pei is Executive Director and Chief Executive Officer of Mapletree Greater China Commercial Trust Management, Ltd.
Having worked in China, Hong Kong, India, Singapore, Thailand and Vietnam, Miss Chow has has over 17 years of extensive regional experience in investment, appraisal and acquisitions. Her career milestones before Mapletree include serving as senior business development manager at Vision Century Corporation in Hong Kong, and at Ascendas Pte Ltd.
With a Master of Science degree in Real Estate and a Bachelor of Science degree in Estate Management (Second Upper Class Honours) from the National University of Singapore, Miss Chow is also a licensed real estate appraiser.
Deep roots in Mapletree
Miss Chow was instrumental in Mapletree's listing on the SGX mainboard in 2005, where it now bears the stock code, RW0U. Mapletree is a Singapore REIT whose portfolio comprises commercial properties in the Greater China region. It is the first and only REIT that gives investors access to prime property in Mainland China and Hong Kong.
Apart from Hong Kong, the company focuses on Beijing, Guangzhou, Shanghai, Shenzhen and other key cities on the mainland.
Since joining the company in 2002 as a business development manager, Miss Chow has been a key contributor to the growth of Mapletree's portfolio. She has held several key management positions such as Senior Vice President of Mapletree Logistics Trust Management, Ltd.
As head of Mapletree Logistics' Investment Team, Miss Chow oversees portfolio building for the company through identifying and evaluating potential investments. She also sees to it that all foreign acquisitions are in the interest of Mapletree's unitholders and comply with its requirements.
On the regional front, Miss Chow has served as CEO for Mapletree Investments Pte, Ltd in India since 2007, where she was crucial to setting up Mapletree investments. She also spent her time in India playing a pivotal role in revitalising the marketing for the International Tech Park in Bangalore.
Miss Chow in action
Miss Chow's latest trading activities include increasing 250,000 deemed shares of Mapletree Greater China Commercial Trust Management at SGD0.845 towards the end of May 2016.
Follow the trading action of Miss Cindy Chow Pei Pei at https://spiking.com/v/cindychowpeip. With Spiking's real-time updates, discover which hot stock spiking on the SGX is being traded by which of over 8,000 sophisticated investors in Singapore today!
Photo credit: http://www.mapletree.com.sg/Our-Company/Leadership/Group-Senior-Management.aspx