Sophisticated Investor Profile: Choo Yeow Ming
There is a time to mourn, and a time to move on. Once the big boss of a bereavement services business, Dato' Dr Choo Yeow Ming breathed new…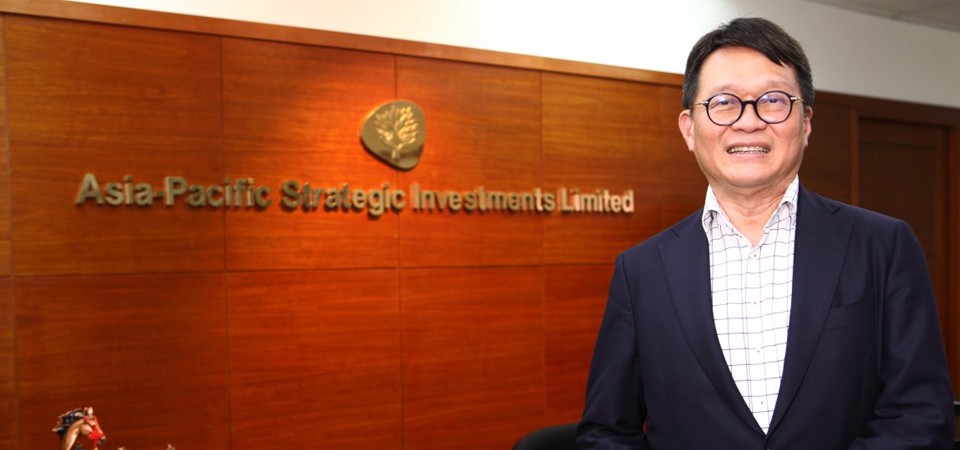 There is a time to mourn, and a time to move on. Once the big boss of a bereavement services business, Dato' Dr Choo Yeow Ming breathed new life into his Asia-Pacific Strategic Investment Limited (APSIL) in 2015 by switching its core business to real estate. He has also recently diversified his business activities to include medical services, as one of the owners of the China Medical Investments Company (CMIC).
Switching Gears
As APSIL CEO, Mr Choo is committed to boosting shareholder value and keeping the company on a profitable path, which was why he decided to shift APSIL's focus to real estate agency activities.
The change was not made overnight — APSIL had first gotten its feet wet by co-developing an online property platform, and acquiring real estate sub-franchisor, Century 21 Hong Kong. The company had also acquired property agency, Global Alliance Property.
More recently, Mr Choo's involvement in the medical services industry has come to include his signing of a SGD6.5 million 12-month loan with China Medical International (CMIG). Reports last January say CMIG will be using the loan to acquire 51% of the Sloane Clinic, which offers aesthetic treatments such as botox, dermal fillers and anti-aging solutions.
CMIG had been renamed from Albedo a year ago, after the company made its own core business change from metal trading to aesthetic medicine. Albedo made headlines in 2015 when it announced its purchase of a majority stake in Taiwanese aesthetic medicine group, China iMyth Company, from Mr Choo's CMIC. Albedo expressed hopes that the acquisition would facilitate its growth in China's booming healthcare segment, as CMIC is involved in Taiwanese and Chinese health services.
Mr Choo in Action
Mr Choo is a Spiking Millionaire whose latest trading activities include an increase of 40 million deemed shares of China Medical (International) Group at SGD0.006 last April 12th. He last invested in Asia-Pacific Strategic Investment Limited last year, when he increased 70 million deemed APSIL shares at SGD0.005 on September 6th.
Follow the buy/sell action of Mr Choo Yeow Ming at https://spiking.com/v/chooyeowming, and China Medical (Albedo) at https://spiking.com/sgx/5ib-china-medical-intl-group-ltd.
Spiking now gives you a front row seat to the action of the SGX and Bursa Malaysia — catch every stock spiking on both bourses by downloading the new version of the free Spiking app for Android on Google Play, or from iTunes today. To get the lowdown on celebrity investors currently making waves or some suggestions for perking up your portfolios, subscribe to the Spiking Weekly Letter now.
Photo credit:
https://www.theedgeproperty.com.sg/content/apsil-switches-property-agency-business
Sources:
http://www.dealstreetasia.com/stories/albedo-buys-majority-stake-taiwanese-aesthetic-medicine-group-7750/
https://www.theedgeproperty.com.sg/content/apsil-switches-property-agency-business
http://www.healthinvestorasia.com/ShowArticle.aspx?ID=2528&AspxAutoDetectCookieSupport=1
http://www.businesstimes.com.sg/companies-markets/apsil-to-acquire-century-21-aspac-and-merge-it-with-unit-global-alliance-property
http://www.propertyguru.com.sg/property-management-news/2015/7/102240/bereavement-care-provider-moves-into-property-agency-business