Sophisticated Investor Profile: Aw Cheok Huat
Best known for his chairmanship of ICP Limited, Mr. Aw Cheok Huat, or "Mick" is also actively involved in the boards of several other…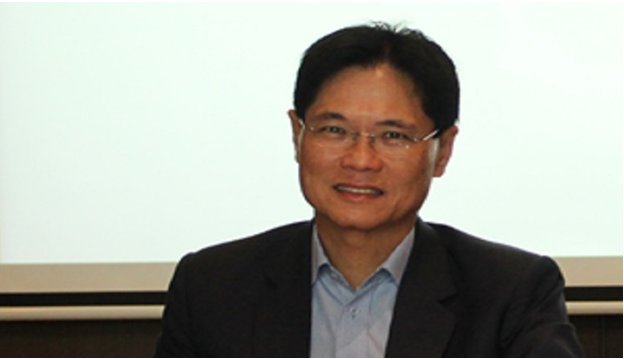 Best known for his chairmanship of ICP Limited, Mr. Aw Cheok Huat, or "Mick" is also actively involved in the boards of several other companies in a wide variety of industries — from steel and electrical equipment to hotels and coal. Mr. Aw made financial news in 2014 when he bought 22.8 million shares of electrical materials company, ITE, at 6 cents per share. Discover other blue whale investors at the SGX — download the Spiking app now.
In the Director's Chair
The SGX itself lists Mr. Aw's directorships which speak volumes about his years of experience in corporate management. On top of listed companies ICP, ITE Electric and Tiaro Coal, the many private companies he is director of include:
· Central City Hotels
· Paragon Coal
· DISM Solutions
· MS Corporate Finance
· Mercatus Equity
· AceA Resources
Mr. Aw is also Chairman of Travelodge Hotels Asia, and Senior Partner of Moore Stephens Singapore. He likewise served as an Adviser and Non-Executive Director at Holista ColTech. Find more great SGX stocks for your portfolio with the Spiking app.
Rendering Full Account
Mr. Aw earned his Bachelor of Accountancy degree at the National University of Singapore, and his Master of Commerce degree at the University of New South Wales in Australia. On top of being a Certified Public Accountant in Singapore, he has also become a Member of the School Accountancy and Business Advisory Committee at Nanyang Technological University. He is likewise a Fellow of the Institute of Chartered Accountants in Australia and of the CPA Australia.
Mr. Aw was also Vice President of the Institute of Certified Public Accountants of Singapore, and is a Member of the Public Accountants Board of the Ministry of Finance. He has likewise been a Council Member of the Singapore Federation of Industries, Chairman of the Institute's Accounting Standards Committee and the Disciplinary Committee, as well as Deputy Chairman of the Institute's Insolvency Practice Committee.
Mr. Aw in Action
Mr. Aw's latest trading activities include increasing 14 million deemed shares of ICP at SGD0.008 last May, and a total of 18.3 million deemed shares of the same company at the same price the following month.
Follow the action of Mr. Aw Cheok Huat at https://www.spiking.com/v/awcheokhuat, and see who among over 11,000 sophisticated investors are buying or selling ICP shares at https://spiking.com/sgx/5i4-icp-ltd.
For latest on every hot stock spiking and the stocks in your portfolio, download the Spiking app from the App Store or Google Play — you'll get your own Pioneer Member badge, which is available for a limited time only, as well as the Spiking Weekly Letter. Get more details at the Spiking app homepage today.
Photo credit: http://ttgasia.com/article.php/RSS/article.php?article_id=25949